10 Problems Holding Back E-commerce Businesses In Beauty And Cosmetics (And How To Solve Them)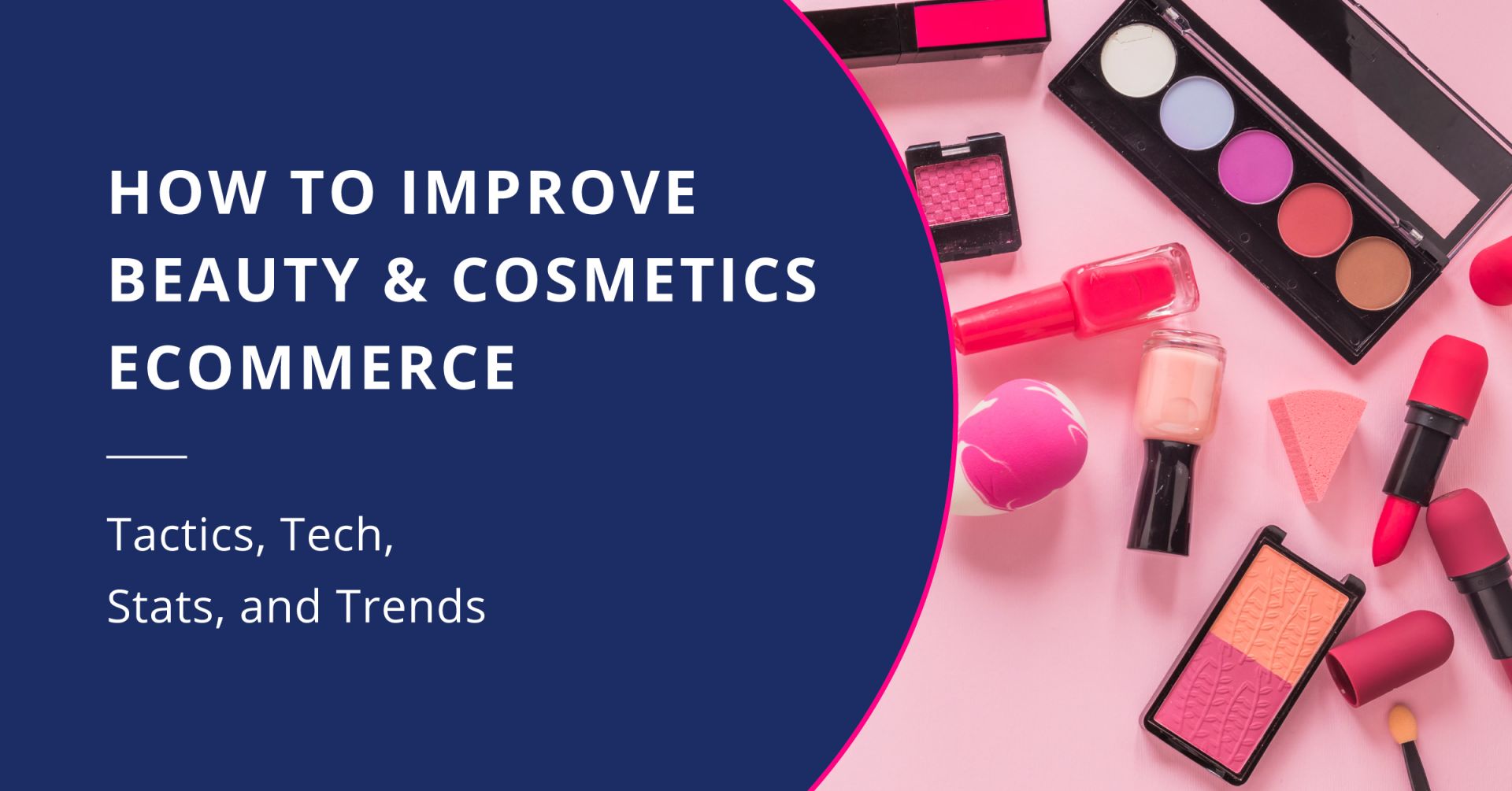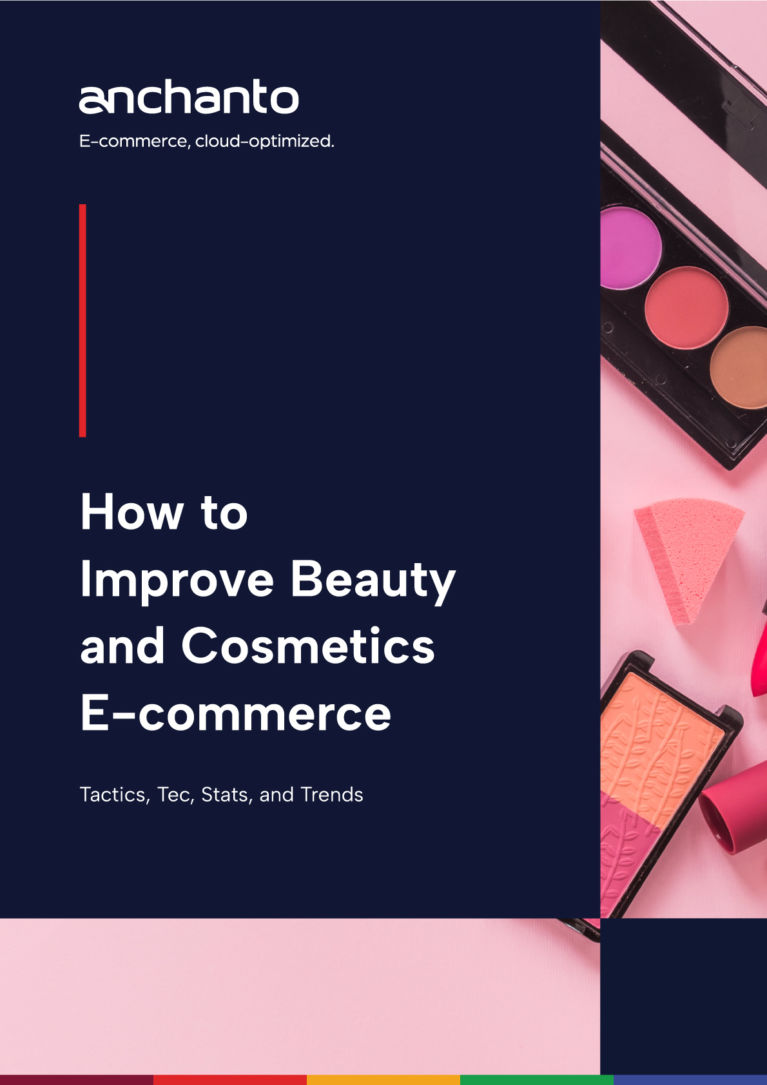 Short on time? Download now and read on the go.
1. Introduction
Beauty and cosmetics is a resilient industry that has consumers hooked since time immemorable. Due to its popularity, the beauty and cosmetics industry was globally valued at $511 billion[1] in 2021. And by 2027, it is expected to reach $784.6 billion, if it keeps growing at a compound annual growth rate (CAGR) of 4.75% per year.
2. What is driving the growth of beauty and cosmetics brands and businesses?
There are different driving forces behind the rising demand for cosmetics and beauty products. The three prominent ones are:
a. Growing demand for wellness products
According to a Mckinsey study on wellness[2], 79% of people believe that wellness is important for better living, and 42% say it's a top priority. And, among the top categories contributing to improved wellness is beauty products – particularly skincare and collagen supplements.  
b. Popularity of influencer suggestions
Similarly, the influence of social media and online celebrities plays a big role in the accelerated growth of this industry. Based on a report by YPulse[3], a leading authority on Gen Z and Millennials, approximately 51% of Gen Z respondents would purchase a product recommended by online celebrities. And 52% of Millennials said the same.
c. Increasing skin care routine recommendations by specialists
Another factor fueling the demand for cosmetics and beauty products is the need for routines, particularly skin care routines. Skin care is deemed necessary by medical professionals, which only makes these products more desirable. This desire is expected to turn global skin care into a $177 billion[4] industry by 2025.
3. The potential of the beauty and cosmetics industry
Demand for beauty and cosmetic products is on the rise due to the convenience and experience offered through e-commerce. However, the full potential of this industry is yet to be realized. Reports claim that Asia Pacific and North America are the top markets for beauty and cosmetics products.
That's because other regions are yet to be penetrated and the prospected outcome appears exceptional for these regions through online channels.
---
Beauty and cosmetics e-commerce statistics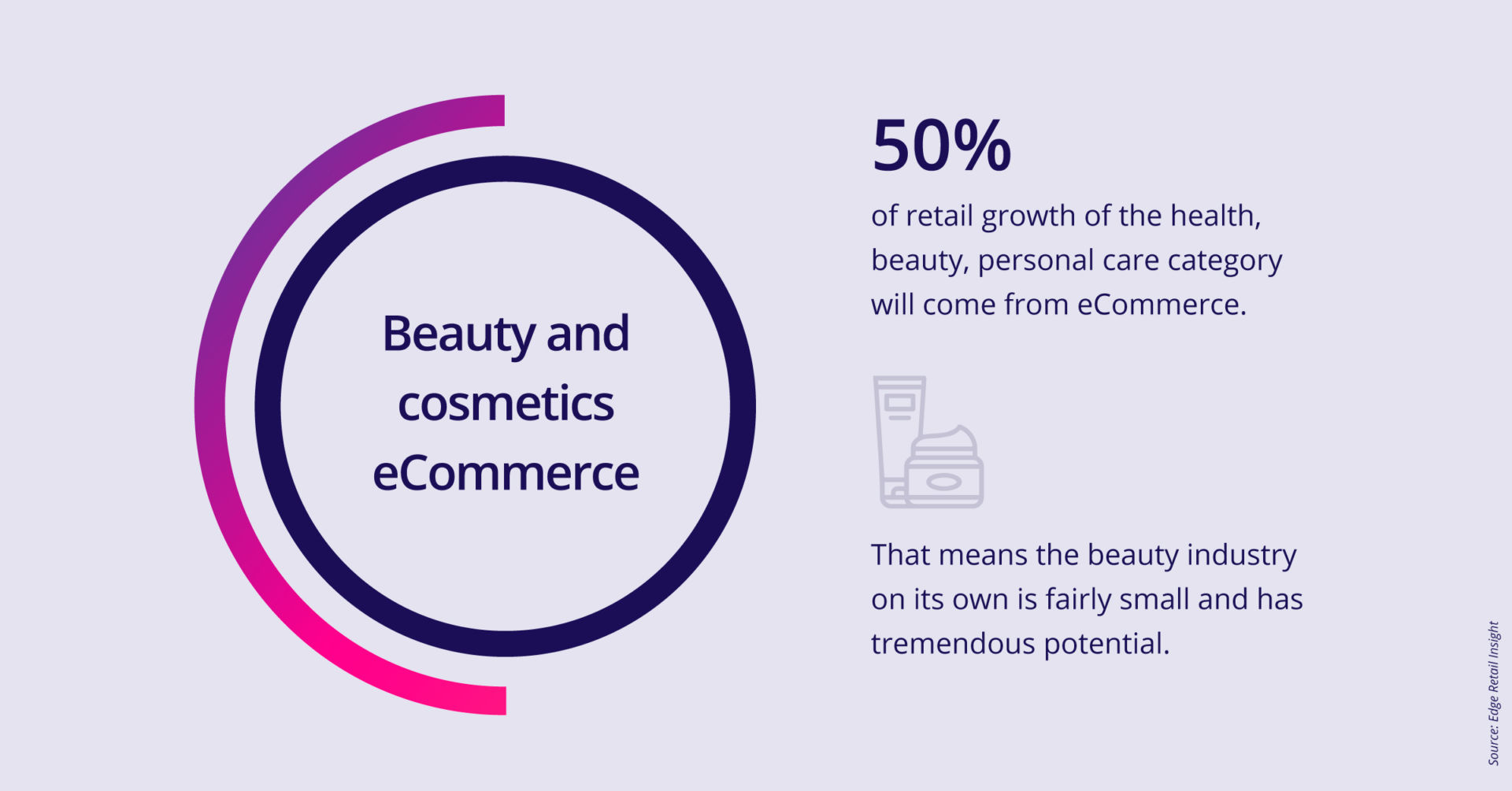 Similarly,  in an exclusive interview [5], Manashi Guha, L'Oréal's CPD general manager of the SAPMENA (South Asia Pacific, Middle East, North Africa, and Sub-Saharan Africa) region said there is still huge growth potential for the beauty industry online. She claims that in the SAPMENA region itself, the beauty industry contributes only 20% to the online market. And in Singapore, its contribution is far from 50%, unlike in China.
---
So, what's holding back the eruption of the beauty and cosmetics industry in e-commerce?
For the most part, it's the challenges that brands, distributors, and warehouses face with the B2C model of online retail.
4. Beauty and Cosmetics Business Problems in E-commerce
At every level of the B2C retail funnel, there are challenges present. Cosmetics producers, brands, suppliers, and retailers experience their own set of obstacles with online stores and marketplaces. Similarly, warehouse and logistics companies fulfilling B2C orders experience their own distinct roadblocks.
Depending on a business' role in the beauty and cosmetics e-commerce funnel, they encounter a unique set of obstacles. Here are a few prominent beauty and cosmetics business problems and how to overcome them.
a. Inconsistent customer experience through tiered distribution
For brands or manufacturers using a tiered distribution model, it's quite common to see variations in product catalogs, content, and images. Each retail or distribution partner may use their own content and images to list the brand's products across marketplaces and e-stores. In some cases, there isn't enough information used, or the product details are structured unappealingly in the distributors' listings.
This leads to inconsistent messaging which can confuse online shoppers, dilute their experience with the brand, and impact the brand's reputation. There's also the high possibility that shoppers will doubt the genuineness of the products these distribution partners are selling. With skincare, haircare, and cosmetics, consumers are looking for safe, reliable products. If product listings online don't convey this, then brands are losing sales to competition with better-looking and more interactive displays and details.
The solution:

To overpower this challenge, consider using PIM (product information management) and DAM (digital asset management) systems or an OMS (order management system) that provides these capabilities under one roof. This will ensure all SKU-specific content and digital assets are stored in a central location and available to authorized partners when required.

So, distribution partners can access the product-specific information and assets that the brand company painstakingly creates to appeal to consumers on a deeper level. This is especially useful when authorized distributors need to list branded products on their beauty e-commerce sites or marketing platforms.
b. Low visibility of sales across retail channels
Sales visibility can reduce with a large distribution network across different sales channels. The beauty and cosmetics business problem is even more distressing when dealing with diverse product lines.
Tracking product sales for each of these is a painful task. In most cases, the sales data or sellout data needed is derived from stocks left over and then compared with revenue data. Sometimes this information may not be accurate, it is received late, and damaged or returned products may not be taken into account.
The solution:

To cut out the tedious processes and follow sales in real-time, brands can invest in order and inventory tracking technology like an OMS. It manages all inventory listed and processed through it. The tracking application will record product orders and sellout data from marketplaces, online stores, and even offline retail channels.

It makes a note of order status during fulfillment and provides sales aggregates and specific revenue data per product and sub-category. An OMS even notes the period (date and time) when a product was purchased, through which channel and distributor, for what price (useful during promotions), and in what quantity.

This is all vital information for stock planning, peak season preparation, pricing strategies, and product bundling. Moreover, the system offers unmatched accuracy for effective preparations.
c. Limited visibility and control of inventory in stock
A 3PL (third-party logistics) partner specializing in logistics for beauty and cosmetics products must actively manage products with expiry dates. Some products may be sold in combination, which also demands careful attention and processing. Manually managing numerous products in stock can quickly become a nightmare as the process slows down fulfillment and increases errors.
The solution:

A WMS (Warehouse Management Software) with inventory monitoring capabilities allows the tracking of products individually, in bulk, or by brand. It records every item received along with its category, features (color, matte, glossy, etc.), pricing, batch number, and expiry date. This translates to intelligent receiving and quality control, PO (purchase order) and ASN (Advanced Shipment Notices) management, and programmable putaway workflows.

So, when orders are received at the warehouse, the WMS responds with the availability and location of the desired product, for fast and smooth fulfillment. The WMS also alerts the warehouse about stock levels, products nearing expiry, and products that suppliers or brands want to be sold in combination.
d. Warehouse operation errors due to manual processes
With thousands of SKUs (Stock Keeping Units) to manage across multiple sales channels, it is challenging to smooth out business operations. Care is especially required when picking and packing beauty and cosmetic products as they are generally smaller in size and can be misplaced or labeled incorrectly resulting in returns and unhappy consumers.
The solution:

With warehouse automations, it's easy to cut down on errors in the workplace and streamline the picking and packing processes. In case an order requires the packing of several items, the automation application will ensure that they are picked in the appropriate sequence and put into the correct packaging.
e. Longer go to market time due to listing complications
Whether they're established or new to beauty and cosmetics, most brands will have different products and variations among them, therefore they will have many SKUs. Listing thousands of products and their variations across marketplaces and other online retail channels is a drawn out process that could delay market penetration plans and leveraging the growing e-commerce industry.
The solution:

If the goal is to launch a brand or product in a market as soon as possible, it can be achieved through a bulk listing process offered by an OMS. The system enables the preparation of product catalogs as per marketplace recommendations. That way, they are accepted quickly and can go live on any online market across the country or the world.

An OMS replicates and uploads the same catalogs across all the e-commerce platforms chosen. So even if a brand or distributor has two million SKUs, all of them can be listed across several marketplaces in no time to activate expansion or a new launch.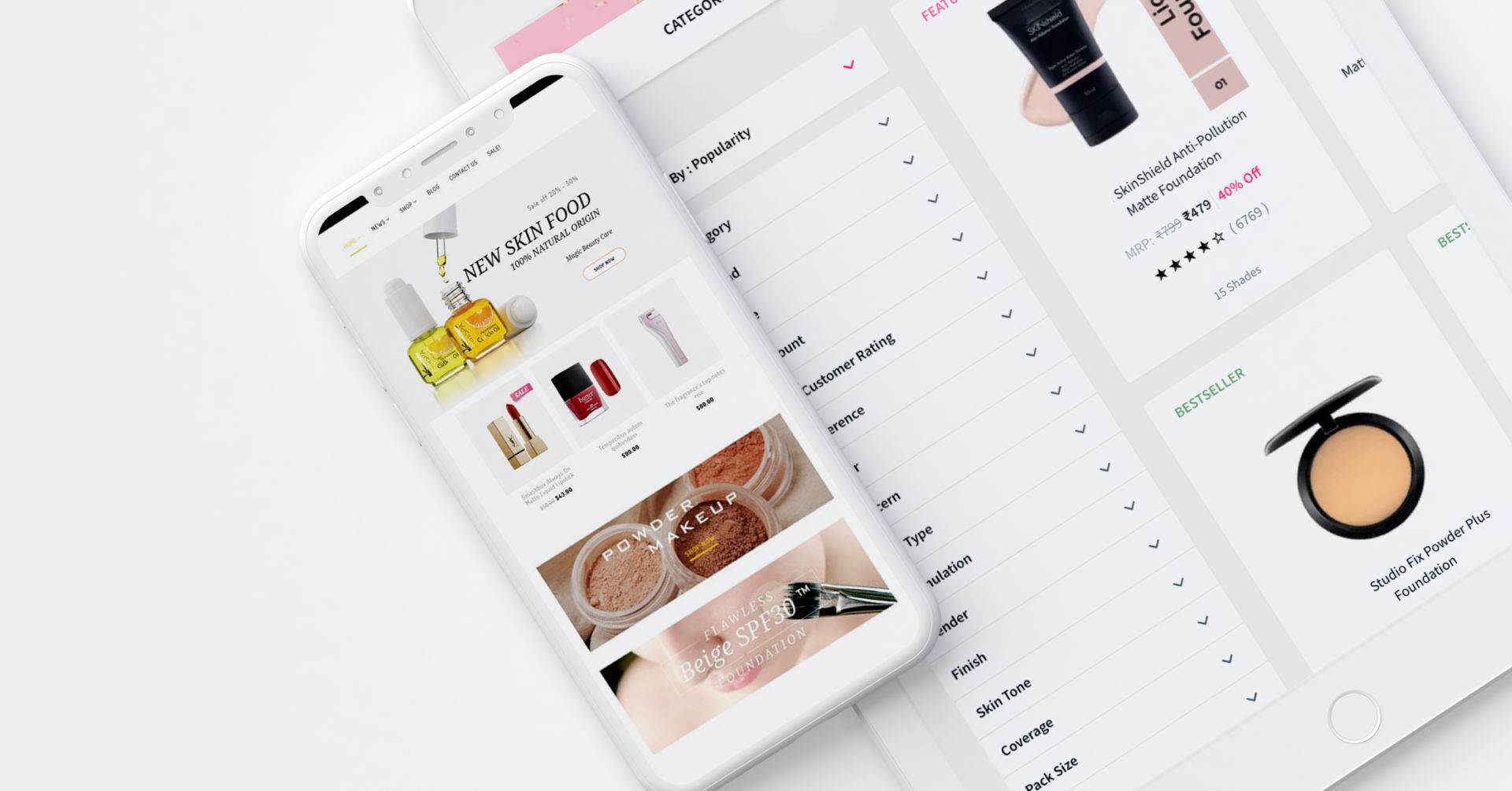 f. Lack of consumer and competitive insights
Without specific data about consumers' behavior and competitions' endeavors, it is difficult to determine how to position products, price them, and approach the market. The absence of this information can also decrease innovation and double spending on unfocused marketing efforts.
In beauty and cosmetics e-commerce, insights are generally lost among distribution partners or they provide vague reports that aren't too helpful. Similarly, with so many product orders to manage, it's difficult to pull data on customer expectations, seasonal demand, buying trends, and promotions. It's also tough to monitor overall competition and their products to compare strategies.
The solution:

in such a situation, using digital technology that integrates with e-commerce spaces and monitors them for competing product insights and consumer behavior, is ideal. With comparative data on competition's price points, promotions, reviews and ratings, market share, and content, bands can reduce time spent on research and report generation. With the information required already available, all they need to do is jump into analyzing and strategizing marketing, sales, and distribution efforts.
g. Requirement for special efforts to manage temperature control inventory
Some cosmetics and makeup products have to be stored at different temperatures to avoid problems with their consistency and performance. As a result, they need to be monitored and managed separately. However, this may require the dedication of staff and creation of processes specifically for these products, which adds to warehousing costs and wastage of time.
The solution:

For the effective segregation of cosmetics and beauty products that need temperature control, record and manage them with a WMS that offers specialty storage capabilities. This will ensure the inventory is safely managed with proper care. And during packing and processing, it is handled quickly and delivered through the ideal carrier.

This not only enhances end-customer experience, but also reduces inventory shrinkage. It even makes suppliers happy and gives warehouses more confidence to store products in need of climate control, hazard control, and extreme care.
h. Need for supply chain restructuring when going Direct to Consumer (D2C)
Taking on direct-to-consumer (D2C) fulfillment is great for business but calls for supply chain adaptation and restructuring current processes. This isn't a straightforward journey as a lot of effort goes into developing a new distribution channel that meets brand expectations and consumer demands.
The solution:

For D2C fulfillment, incorporate technological infrastructure that aggregates e-commerce orders through a single platform. Similarly, partner with last-mile carriers to ensure the products ordered online are delivered on time, across different geographies. To manage these partners, integration is key. Integrating with them will provide visibility and ensure no orders are missed when consumers are served directly.
i. Siloed and fragmented buying experience
For the most part, consumers are seeking uniformity when it comes to their shopping experience with a brand. But, when they shop through different channels, i.e., marketplaces, and offline retail stores, they usually receive a fragmented experience. The product details, pricing, return policy, etc. are different for each channel. So even if they're buying from the same brand, different channels offer an uneven experience, which impacts their loyalty to the brand or retailer.
The solution:

For a cohesive experience, unify online and offline shopping efforts. This is a big part of omnichannel experience building, as it involves bridging the gap between online and offline retail. Return policies, pricing, and delivery time must match across the online platforms a brand sells on. The same consistency must be practiced across brick-and-mortar stores selling their products.
j. Cross-border e-commerce restrictions
In an attempt to expand through cross-border e-commerce, brands face different speed bumps along the way. For example, Korean skincare and other beauty products are in demand today across the US and other countries. But the majority of Korean skincare suppliers do not have the technology or partners to support their expansion into foreign markets.
Also, beauty and cosmetic products are compact and high-value by nature, so the warehousing and distribution structure for these products must be well thought out.
The solution:

Brands that need warehousing across borders must partner with warehouse operators or 3PLs that utilize space mapping, SKU mapping, and inventory optimization technology. This will provide them visibility over their inventory, clear-cut estimates, and ensure their products are maintained mindfully.

Also, look into their carrier and fulfillment integrations to determine the scope of the warehouse's reach. When using e-commerce to test product marketability, these products must be deliverable across a sizable market area.

Try to integrate with the warehouse's inventory management system as well for real-time visibility, inventory updates, restocking requirements, and the management of returns.

Similarly, consider using a sales integration platform with access to relevant e-commerce channels. These platforms will have an established connection with e-commerce sales channels and will simplify product launches in different countries.
5. How to manage the beauty and cosmetic supply chain for efficient results
a. Centralize orders and inventory to support sales ecosystems
With centralized order and inventory management, it's possible to track all sales made across different channels, through different retail partners. Centralization even allows small niche market retailers (that are authorized) to access the main brand inventory. That way, they receive better positioning on marketplaces.
b. Manage inventory globally
With several sales channels in action, it's difficult to ensure every platform has sufficient stocks available. In case one platform is out of stock, it must be replenished by moving around inventory from other platforms or placing restock orders.
But by maintaining centralized or global inventory, no separate inventory has to be maintained for each retail channel. Orders from any online or offline retail platform will lead to a deduction from the main inventory.
With global inventory management, inventory optimization is taken one step further. This technology checks stock levels in real-time, sends out alerts when inventory is low and activates buffer stock to meet demand while restocking is in process.
c. Collect data and insights
Brands must collect as many insights and data as possible to determine where business can improve. From marketplace and web-store insights learn how products perform during each season, how promotions impact sales, and which e-commerce channels provide the best business.
At the same time, collect data on the competition to stay ahead of them. For example, learn what they're doing wrong and what they're doing right through review comparisons. Look through the listings of their products to understand their branding strategy, pricing, and product information.
d. Set smart workflows at warehouses
In addition to storing goods, warehouses today have to offer value-added services to boost revenue, serve consumers better, and stand out to brands and suppliers. As a warehouse operator or 3PL, try to set up smart workflows for efficient stock navigation and management.
Batch and expiry management is one of the primary workflows to consider. Because when dealing with perishable goods, items closer to expiry must be sold first. First-in, first-out (FIFO), last-in, first-out (LIFO), or first-expired, first-out (FEFO) are some stock rotations that can be managed with WMS automation to reduce expired and outdated stockpiles.
Careful handling of fragile and temperature-sensitive products is also vital to preserve product quality and usability. With the appropriate automation and tracking programs in place, it's easy to manage these goods and fulfill them suitably.
For brands and suppliers, cross docking can reduce warehousing costs and speed up inventory flow to retailers. But it can be complicated to manage through paper trails. Fortunately, with digital inventory management, it's easier to keep track of products and their status.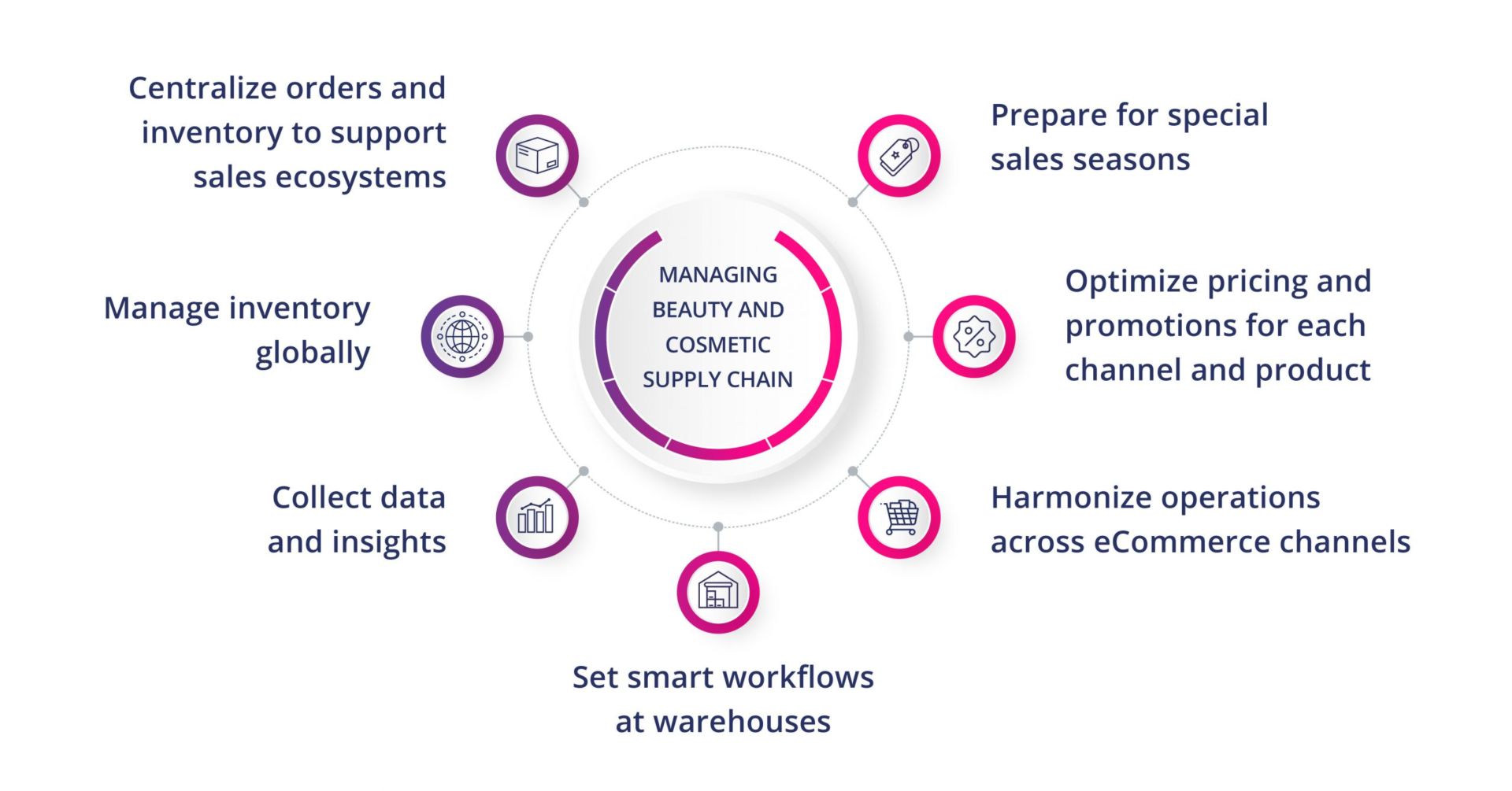 e. Harmonize operations across e-commerce channels
Today, consumers are driven to buy from different platforms. They may see something they like on social media, and feel the immediate urge to purchase it then and there. Having a store on social media is a great way to tackle this trend.
In the same way, preference is also given to offline stores, webstores, and influencer channels. With a presence on all of these touchpoints, brands can reach out to their target audience. However, to manage efforts on these channels, the orders they generate, and the inventory they need, a centralized business module is vital.
f. Optimize pricing and promotions for each channel and product
From time to time product pricing may be changed to take advantage of festive sales, seasonal demand, or to push low-demand products. Performing this action across each salespoint and for thousands or millions of products is an exhausting job with a huge possibility for errors.
Using bulk action applications can change product prices across all retail channels in just a few minutes. This technology can also be used to optimize the price of selected products across various channels.
g. Prepare for special sales seasons
During festive sales like Black Friday, Chinese New Year, or the holidays, the volume of demand for products may be ten times or a hundred times more than the normal quantity every day. To prepare for this level of sales, it's vital to optimize warehousing space and staff and integrate with additional last-mile carriers and other fulfillment partners.
Investing in process digitization and inventory centralization can improve visibility of stocks, order volumes, fulfillment, delays, and buyer trends. This will help track performance, ensure every order is processed, inventory is directed where needed, and attention is given to tasks that require it.
In addition to getting a handle on inventory and orders, promotional kits, bundles, and offers can be introduced to take advantage of sale periods. This will encourage sales and obtain better exposure for new products.
However, kits and bundles can cause confusion as special inventory combinations need to be created and then located during fulfillment. This can cost valuable space, time, and money.
Prevent this by centralizing inventory and programming the handheld devices of pickers with product kit and bundle details. That way, when an order is placed for let's say a shaving kit, the warehouse picker will know that a brush, razor, and can of shaving cream must be packed together. Or in case of special offers, the picker will know that when an order is placed for an eyeshadow pallet, a free eyeliner must accompany it.
6. Top beauty and cosmetics trends and their impact
Online consumers are more prudent than before when buying cosmetics and beauty products online. And their expectations of customer experience are much higher, which has resulted in the following trends and disruptions for beauty and cosmetics brands and their partners.
a. Blossoming social commerce
Present day consumers are infatuated with social media. Thousands of beauty enthusiasts flock to social channels for insights and opinions from peers and other enthusiasts about new and existing beauty products and cosmetics. Seeing this behavior, beauty brands are leveraging store fronts on social media to offer on-platform shopping experiences.
Multinational beauty and personal care brand, Sephora is betting big on social commerce. The beauty brand's general manager of e-commerce, Carolyn Bojanowski says[6], "Every indication is that it (social commerce) is going to be big."
What does this mean for brands?
Compounding social commerce with e-commerce efforts through platform integrations

Managing inventory and catalogs for a new retail channel

Investing time and effort in new market research

Identifying ways to convert engagement into sales
b. Demand for personalized experiences
Besides inclusion and diversity, consumers today are looking for products and experiences designed especially for them. To achieve this with e-commerce is very tricky given that consumers cannot try on the products from online stores. But, beauty brands are attempting to remedy this with Augmented Reality (AR) and Artificial Intelligence (AI).
Olay's Skin Advisor[7] is an AI-driven piece of technology that uses deep learning to recommend products. It analyzes the user's skin via a photograph, and out of the six million people who use this service, 94% claim that the recommendations are appropriate.
Similarly, Virtual Try-On from Maybelline allows users to virtually apply and compare four makeup products simultaneously. It even provides a before and after look for comparison.
What does this mean for brands?
More engagement through e-commerce stores with AI

Need for advanced centralization of online stores with other retail channels

Need for better visibility of product inventory to meet customer's specific demands
"Most beauty and cosmetics brands either face all of these listed challenges together or a combination of a few. But, the biggest challenge today is tracking and measuring customer sentiment," says Anirudh Venkat, Country Head for Singapore and South Korea at Anchanto.

"Anchanto is exploring different means to make sentiment measurement accessible to brands in the e-commerce space.

Sentiment is tracked through keywords shoppers use on chat, in reviews, comments, etc. If certain words are used frequently, like awesome, price, or expensive, when talking about a product, it gives an indication of what the customer sentiment is towards that product. This is a valuable insight that we're working on providing to our clients," Anirudh further explains.
c. Using D2C for faster go-to-market
Initially, getting into a market required extensive research and development. Legacy supply chains, bureaucratic customer service processes, and a focus on retail required huge investments. So the beauty and cosmetics industry was dominated by multinationals and conglomerates for decades. But, newer beauty brands found a faster, simpler, and more profitable way into the retail market. And that's through the D2C retail model.
Popular beauty and cosmetics brands like Fenty, Glossier, and ColourPop, all follow a D2C business model. By catering directly to customers, they need to focus on product and experience personalization. At the same time, strategize their marketing efforts to make each consumer feel special.
What does this mean for brands?
In-depth analysis of competition and customer demand

Greater requirement for inventory storage and fulfillment efficiency

Using technical infrastructure that supports D2C operations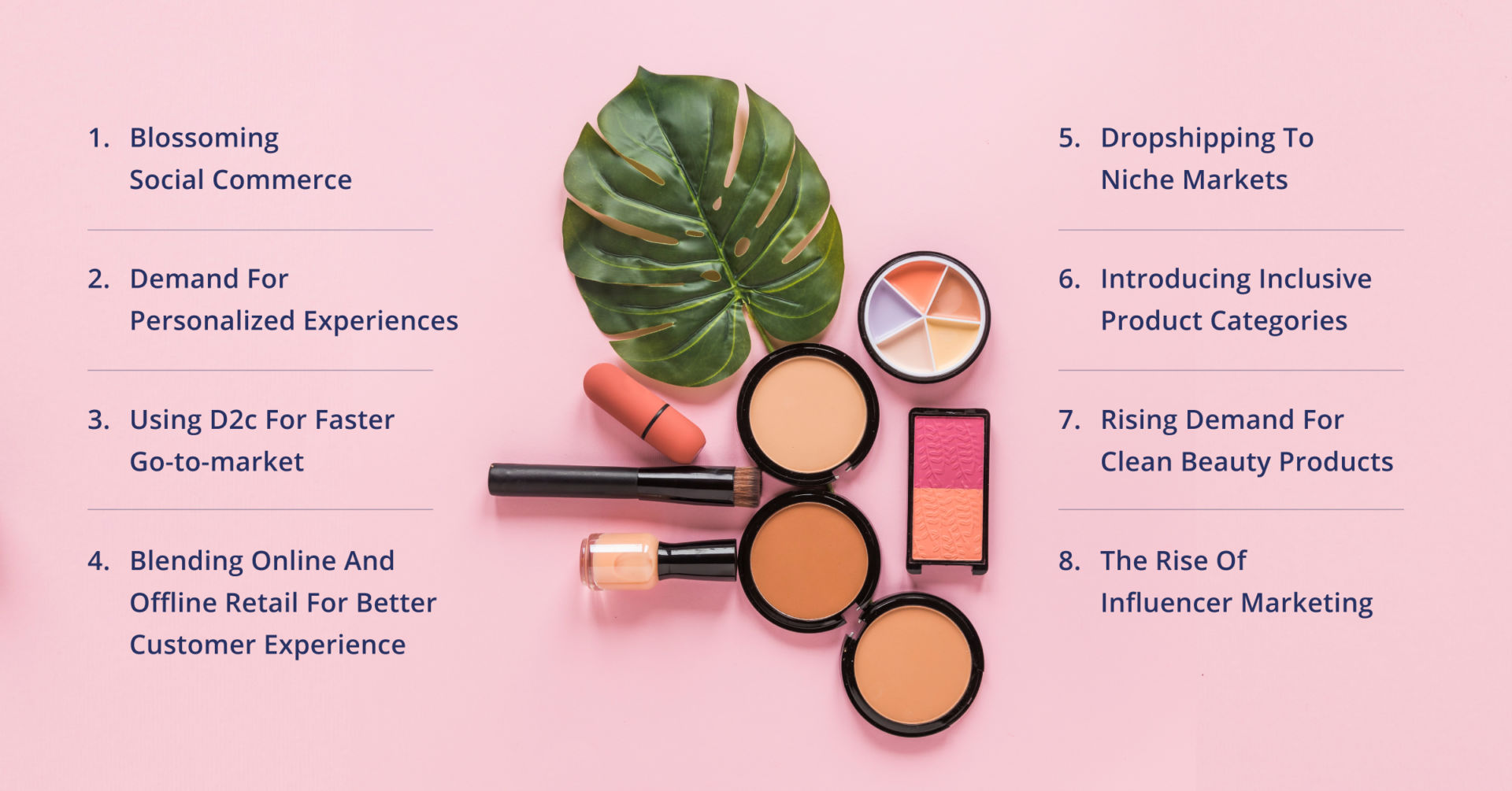 d. Blending online and offline retail for better customer experience
For decades, consumers have shopped offline for cosmetics and beauty products. This form of retail isn't going anywhere as it offers shoppers the literal try and buy experience, which is a barrier in e-commerce. On the other hand, e-commerce offers the convenience that offline retail lacks. To break down the barriers, brands are blending both forms of retail to offer customers a seamless experience.
LUXASIA, one of the largest distributors of luxury beauty in Asia Pacific, offers a 360-degree omnichannel[8] experience to customers by investing in technology to support its digital and online capabilities. Sephora also has an online-offline approach where it uses digital technology to help customers learn about the products and purchase them offline.
With an omnichannel retail model, other brands can also expedite fulfillment. For example, consumers can make a purchase online and come collect it offline at an authorized store near them. Or retail partners closest to the customer can complete the delivery.
What does this mean for brands?
Investment in click and collect initiatives and technology to sync inventory and sales

Development of infrastructure that supports omnichannel retail

Training staff at stores to leverage this infrastructure
e. Dropshipping to niche markets
Dropshipping is a form of retail where a retailer sells a brand's beauty and cosmetic products and leaves the fulfillment of the product to a warehouse partner. The transaction is carried out as if the retailer owns the stock, but in reality, the brand or warehouse partner has control over the product inventory and fulfillment. So they can use the existing delivery channels to complete orders quickly and safely.
A big benefit of this retail trend is that it allows for more focused online retail. For example, if a retail partner uses blogs to highlight the best products for oily skin, damaged hair, and makeup for darker skin tones, they can add purchase links to the brand's products in their content. Similarly, they can have an Instagram shop, a Facebook store, or a web store catering to a niche audience looking for specific beauty products and cosmetics. Here, they can list the brand's products and direct their order fulfillment to the authorized warehouse or brand.
What does this mean for brands?
Syncing inventory with new retail channels to support more orders

Setting up and managing new cosmetic web-store integrations
f. Introducing inclusive product categories
One of the fastest ways for beauty and cosmetics brands to grow today is through product diversity. A large portion of the beauty and cosmetics market seeks inclusivity when buying hair care, skin care, grooming products, and color cosmetics.
In 2017, when Fenty launched forty different shades of foundation[9], it revolutionized the beauty industry as consumers were excited to explore inclusive options. Over the years, they have begun to seek beauty and cosmetics products that are more personalized to them.
What does this mean for brands?
More products and SKUs to manage

Uncovering market insights to determine what products consumers want

Extensive analysis of new product sales and promotions
g. Rising demand for clean beauty products
Consumers choose clean beauty products for many reasons. They are a healthier option, are safe for the environment, and honest with users. By 2027, the global market for natural cosmetic and personal care products is expected to reach $54.5 dollars[10].
What does this mean for brands?
Remarketing products to suit current market demands

Selling existing products at discounts, in bundles, and kits to reduce stale inventory

Recalling products that consumers are actively avoiding
h. The rise of influencer marketing
The pull of influencers today is much stronger than the charm of advertisements. That's because consumers consider influencers to be their friends[11]. Unlike celebrities, influencers are regular people but have built authority through honest reviews, tips, and connections with their followers. When L'Oréal introduced its beauty product NYX in India[12], it used digital campaigns and leading beauty influencers to introduce the product via Facebook Live. MAC[13] is also known to turn to influencer marketing to keep its brand in sync with the pulse of its consumers.
"One of the trends I hear prospects talking about is live streaming. It's a big driver for acquiring customers and showcasing new product lines," says Anirudh Venkat.
Several brands use live streaming. But each has a different strategy. Some have dedicated influencers who run these live streams. Others treat these live streamers as sales channels.
Live commerce is very popular in China[14]. In 2020, the Chinese live commerce platform Taobao Live (by Alibaba)[15] ran Alibaba's Singles' Day presales campaign. Within the first thirty minutes of the live commerce campaign, they generated an impressive $7.5 billion in total transaction value.
Live commerce is catching on in South East Asia too but is primarily a means to get more visibility for products. Vietnam had the highest usage rate of live commerce at 70%[16], according to a 2021 survey. In Singapore, the usage of live commerce was only 21%.
What does this mean for brands?
Higher demand from target audiences

Greater expectations for customer experience (fast delivery, seamless transactions, and shopping experiences)

Desire for discounts and affordability

New sales platform integrations as they develop
To thrive under the market conditions spurred on by industry trends, please click here!
7. Conclusion – what's in store beauty and cosmetics e-commerce
While the beauty and cosmetics industry evolves with the trends, the challenges stay the same. No matter how many new channels a brand or distributors incorporate into their sales strategy, they ultimately need to integrate them for seamless selling, better visibility, and control. And, with centralized inventory for all distribution channels (online or offline), it's easier to monitor and manage stocks efficiently.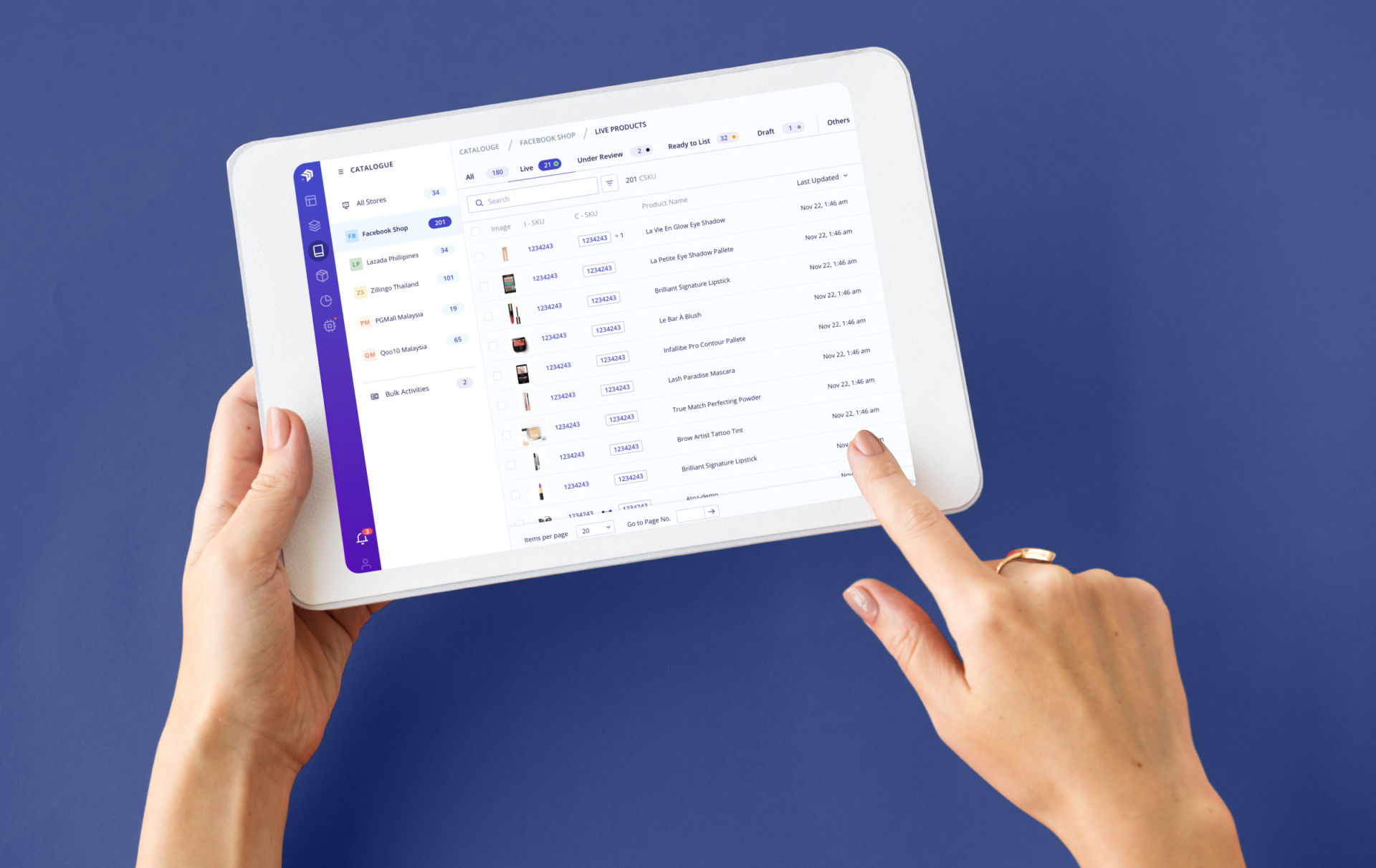 With the right software solutions, brands can also sharpen their competitive edge and prepare appropriately for sales seasons. So, the ultimate goal for brands and distributors in the beauty and cosmetics industry should be identifying supportive tech infrastructure to fortify their position, customer interactions, sales, and overall performance across different platforms.
For the ultimate support system in beauty and cosmetics e-commerce and omnichannel retail, reach out to our industry experts today!
References – 1, 2, 3, 4, 5, 6, 7, 8, 9, 10, 11, 12, 13, 14, 15, 16, 17