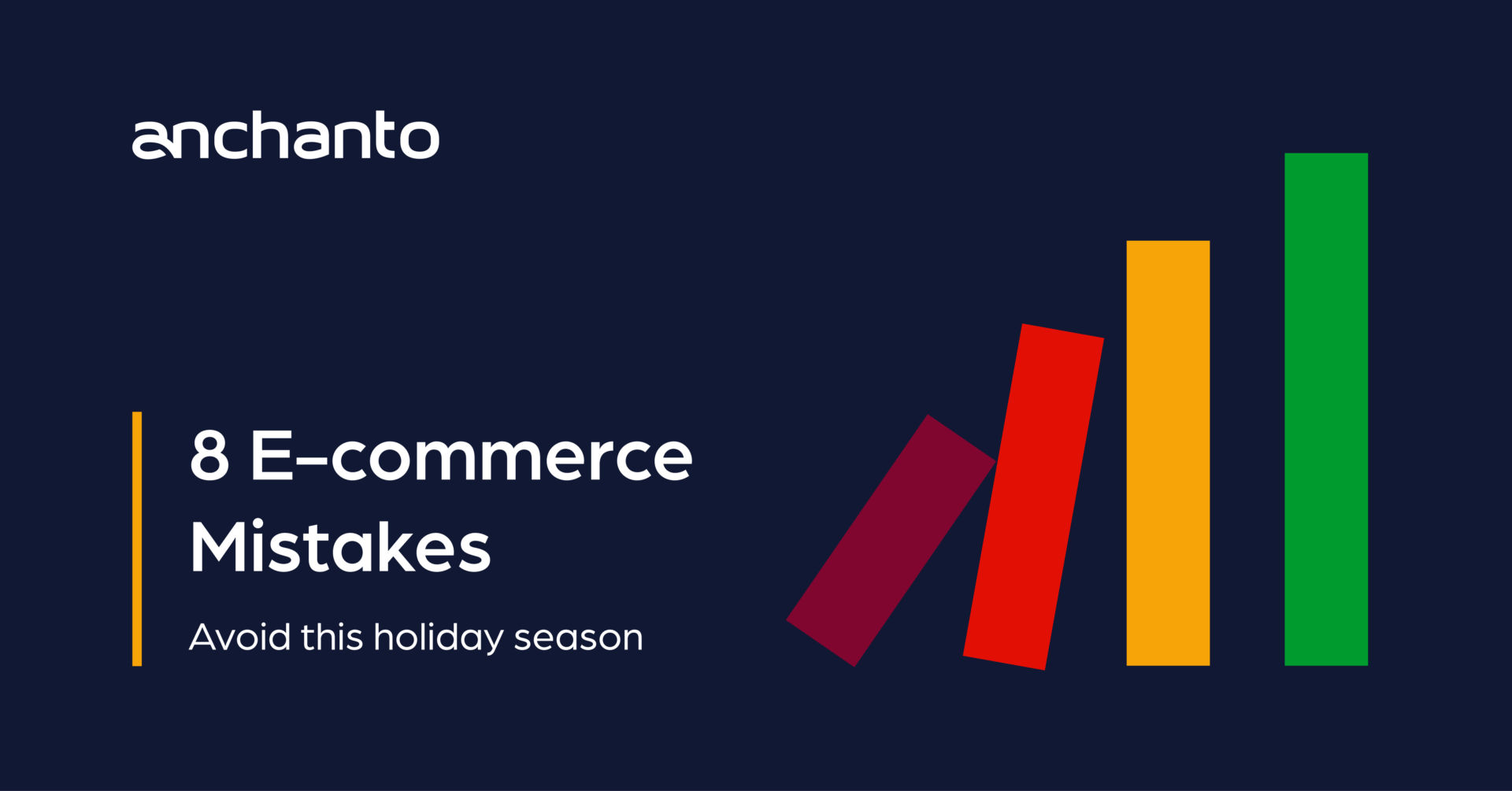 8 eCommerce Mistakes to Avoid this Holiday Season
Christmas, 9.9, 11.11 are among Southeast Asia's largest online shopping sales seasons. The hype that surrounds the holiday season is high and everyone from small retailers to global brands is looking to make the most of this opportunity. Almost 40% of the sales of Southeast Asian eCommerce is driven during this time of the year
However, there are some businesses that struggle to convert their holiday website traffic into sales. If you face this challenge too, you need to start avoiding these most commonly made mistakes:
1. Waiting too long to launch promotions
Most brands and retailers wait for the perfect opportunity to launch their campaigns— which happens to be only at the last minute. If you are planning to offer discounts and gifts, you need to push these efforts well in advance.
Remember, you have a limited time to convert month long traffic to sales. Otherwise, customers will never know about your promotions and despite high traffic, your conversions would be too low.
2. Failure to track campaign progress in real-time
Things get complicated if you are unable to track the progress of your eCommerce campaigns in real-time. Since the sales period is usually limited to very few days, it is crucial for you to know how your promotions are being received by your customers every moment.
This can only be achieved if you have a centralized view of all your promotions along with key metrics across channels in real-time. This will enable you to make quick decisions if things go south on one channel at any time during the sales season.
3. Not having proper sales forecast
It is really important to build a sales forecast around your eCommerce business. Considering every product for promotions is not going to make sense for the upcoming holiday season. Depending on the popularity of the products category and least sold product, you need to predict your sales appropriately.
Follow your reports and analytics religiously, study your year-on-year reports carefully, and then forecast your sales along with your pricing plan depending on all these factors.
4. Not having updated catalogues or webstore
Customers will keep on browsing until they like what they see. Providing specifications, high-quality images, relevant features and benefits can severely impact the sales of the products. So you need to ensure that your product catalogues and webstore details are always up-to-date. The key is to use your tools and resources wisely during these times.
5. Failing to follow marketplace trends and policies
Following marketplace trends and policies help you optimize your sales in a better way. There are certain updates or guidelines that marketplaces put in action during the holiday season helping you to reach more customers.
For example, marketplaces often announces different micro-campaigns during this seasonal period that can improve your strategies beyond your predictions. So even though you are participating in 11.11 sales, there are different one-day campaigns promoting different product category each day. Not participating in these micro-campaigns may lead to losing out on beneficial opportunities.
6. Not accounting for unexpected challenges
Like it or not, you may end up with challenges that you are completely unprepared for. Sometimes you could have technical glitches, or logistical bottlenecks. Either way, you need to be prepared for all these potential issues beforehand.
A minor glitch in your order processing can cost you thousands of lost sell opportunity or lack of stock refills can hamper your user ratings. So working with partners that understand these challenges well can help you improve your business performance.
7. Not having cross-channel visibility
Leveraging your offline channels with your online sales can help you during critical times. Integrating your offline and online channels enables you to have a complete visibility of your stocks. In case your suppliers run out of requested stock and you have already initiated online orders, you can redirect offline inventory and successively fulfill your online orders.
Most times, marketplaces have strict norms for wrong stock claims and penalize heavily if you do not follow them. With your offline and online channels integrated, you can divert your offline stocks to online stores and avoid these penalties.
8. Not offering free or express shipping
Online shoppers are very sensitive towards the quality of the last-mile delivery. You can align with your fulfillment/ logistics partners to offer express shipping or free shipping options to elevate the customer experience and build positive brand awareness.
Sales Seasons are a great opportunity to attract new customers, and retain them. And for that, you don't need to be an eCommerce expert. If you stay vigilant of these common pitfalls and have the right set of systems and processes working, you will drive higher performance and benefit fully from these promotion periods. So no need to focus on reinventing the wheel with your operational efforts, but make smart decisions before these mistakes arise in your eCommerce business.
Sources: