A Complete Guide to Catalogue Management in eCommerce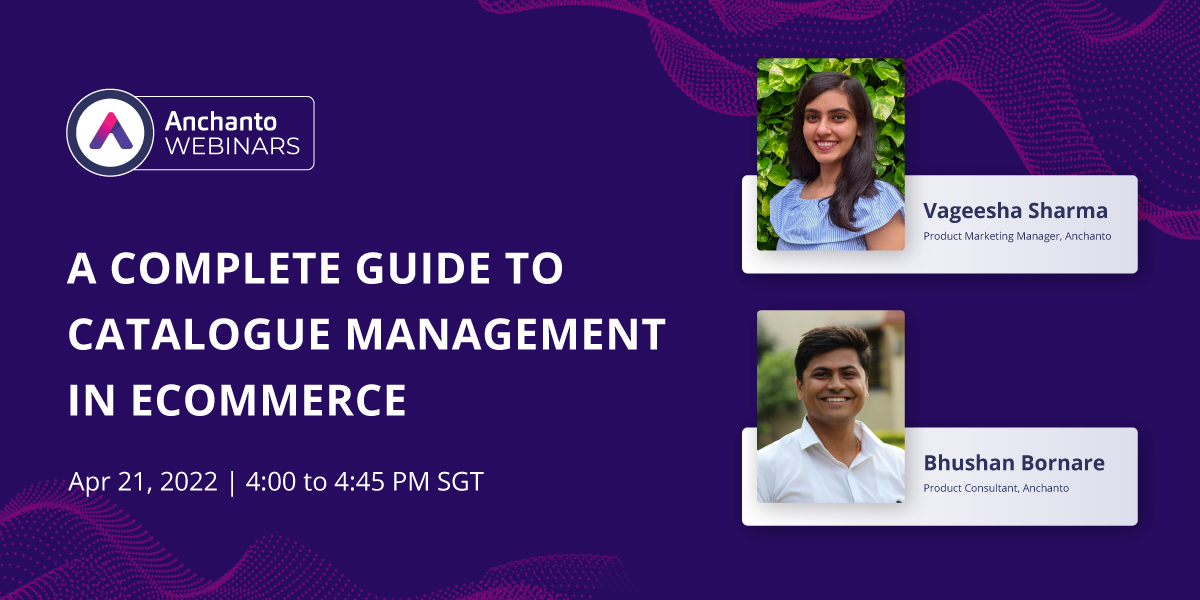 Product catalogues are an essential element of a shopper's buying journey. They depend on catalogues to learn more about a brand's offerings and to make purchase decisions. Ofcourse, most brands try to have engaging, insightful, and consistent catalogues in place. But, how to stand out from the competition?
Managing multiple catalogues across multiple marketplaces and webstores can become chaotic if you do not have good technology to centrally manage all operations. This webinar is a complete guide into efficiently managing product catalogues to ensure that you are not overwhelmed during sales seasons, decrease cart abandonment and rate of returns and ultimately achieve high customer satisfaction.
You will learn:
How to setup and manage a central product catalogue

How do catalogues impact your sales and conversions

How can brands and distributors collaborate for providing consistent customer experience

How can you take control of your brand image with a well maintained product catalogue