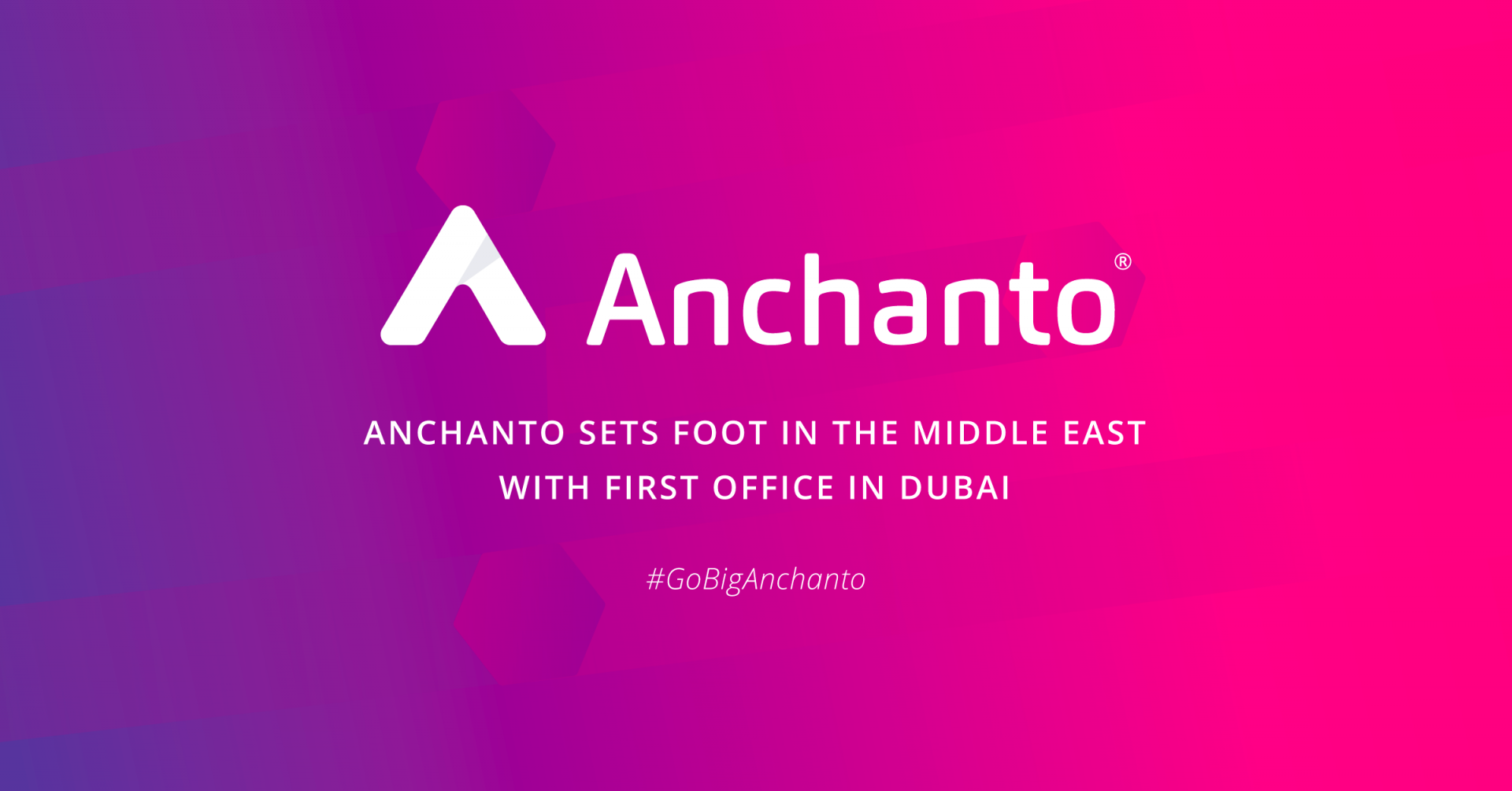 Anchanto Enters Middle East with UAE Launch
Dubai, 09 May 2022: Anchanto- a Singapore headquartered B2B SaaS company recently entered the UAE market as an initiation to expand and solidify its position in the Middle East region. The company has partnered with the global supply chain consulting company Logistics Executive Group (L.E.G) and opened an office in order to support the expansion of its customer base and accompany the growth of its existing customer base into the region.
Following its decade long success in the APAC, Anchanto will look to serve the businesses in the region, with first focussing on enterprise Distributors, logistics companies, and postal companies. The opening of this office in Dubai will also allow the company to reach other countries of the region such as the Kingdom of Saudi Arabia, and other countries.
Founded in 2011, Anchanto is a global B2B company that offers a suite of SaaS products for the Digital Commerce & logistics businesses. Connected to more than 200 systems partners (marketplaces, webstores, last-mile carriers, accounting tools, ERP), Anchanto's technology is designed to enable the operational growth of Logistic companies, Brands, Distributors, eCommerce enablers, and Retailers. Headquartered in Singapore, and with local presence in more than 10 countries of Europe and Asia, Anchanto equips hundreds of companies around the world such as L'Oréal, HP, DHL Supply Chain, Asendia, and Decathlon, to name a few.
With this expansion, the company is looking to enable Middle East businesses access to the technological infrastructure needed to tap into the booming eCommerce industry, predicted to expand by $50 billion by the end of 2022 in MENA (source), but also to benefit from Anchanto's presence and expertise across Asia Pacific.
According to Vaibhav Dabhade, Chief Executive Officer, Anchanto, "The Middle East is a region we have been willing to develop into for a long time. With some of our customers looking to grow their operations in this market with our technology, we felt it was the right time to do so. The growth of eCommerce and the attraction of the market for global logistics & postal associations, as well as the existing success of many global businesses have made the region a priority for us. We will have the objective to support the digital commerce growth in the region, by helping businesses operating locally reach customers more effectively via Anchanto platforms."
"Our global presence will help businesses in the Middle East to expand across newer regions with their existing inventories easily. Our customers will get direct access to billions of shoppers across 35 countries, and they can manage selling across marketplaces such as Lazada, Shopee, Amazon, eBay, and 100+ others, and also to our logistics partners around the world to ship and track their parcels"
Anchanto has partnered with Logistics Executive Group (L.E.G) to ensure the success of this the expansion in the UAE. The Singapore SaaS company will benefit from LEG's local presence, expertise and know-how of the supply chain industry in the region to better address the local needs and propose adapted solutions to its actors.
"We welcome Anchanto to the Middle East and excited by the partnership. Increasingly our customers are seeking scalable digital solutions that help simplify supply chains and that drive customer centricity. The combination of which enables organisation to deliver greater value to their customers and accelerating growth" said Darryl Judd, Managing Director, Corporate Advisory and M&A for L.E.G.
Anchanto also brings its regional expertise of helping large enterprises implement core strategies such as Direct-to-consumer (D2C), and Online-to- Offline (O2O) for the local businesses. Additionally, it will also look to the help traditional B2B Supply Chain and logistics companies to undergo transformation and tap into the B2C market.
Anchanto enables businesses to conduct successful end-to-end eCommerce operations via its core platforms – OMS and WMS. Anchanto OMS– also known as SelluSeller, is a full-suite inventory and order management platform that enables businesses to manage their backend operations on a centralised platform. The other platform, Anchanto WMS – also known as Wareo, is an e-Warehouse Management System built with 3PLs, Warehousing players, Brands and e- Distributors in mind. Wareo helps businesses manage B2B (retail and bulk logistics) & B2C (eCommerce) processes through a single system and transform their existing warehouses into seamless fulfilment centres. Apart from these, the company is also poised to launch new products this year, that will be announced in the coming months.