Anchanto Integrations Updates – February 2022
Gong Xi Fa Cai!
As we welcome and celebrate the lunar new year and the onset of spring, we bring some new integrations for you. This month, we have 2 new integrations in France and Hong Kong and one enhancement for Vietnam. These marketplaces and shipping carrier integrations will help you further strengthen your operations in these markets.
1. FNAC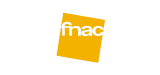 Oui, manage your selling and reach new customers with FNAC!
Built on the idea of ensuring informed choice and sustainable consumption, FNAC Darty offers access to a vast customer base across France. Currently, the platform has 36 million active customers, happens to be the first bookseller record store, and is one of the top preferred eCommerce destinations in France.
The top-selling categories on FNAC Darty involve high-tech appliances and home goods. The platform hosts a portfolio of 40 million products and has 2500 active sellers across various categories.
Functionalities:
Inventory Management
Centralize and Auto-sync Inventory

Get Low-on-Stock and Out-of-Stock Alerts for replenishment

Set/Add Buffer Stock centrally

Easily Import Bulk Products

Monitor in-process stocks in real-time

Manage Stocks based on Batch and Expiry Management

Maintain Quality based Inventory Counts
Order Management
Centrally View all your brands on one dashboard

Easily View, Manage & Process all orders with single order process flow

Track complete order cycle

Monitor status-wise orders

Download the Anchanto-generated and/or marketplace-generated shipping labels and invoices

Automate the seller delivery orders via Anchanto integrated 3PLs
Catalogues & Listings
Super-fast product listings

Easily sync listed products from FNAC to Anchanto OMS

Easily list the non-listed existing products available in Anchanto OMS to FNAC

Easily track the product status and error if any from FNAC

Update the product prices
Promotions Planning
Plan, Create, execute large- promotions

View and track Active, upcoming & past price, and Anchanto OMS promotions

Manage Multichannel (online and offline) promotions

Single-click Abort Live Promotions Functionality

Generate Customized Promotions Report

Set the promotions with fixed and the percentage discount

Set gift with a purchase based on various conditions
Logistics & Warehousing
Easy flow for order assignment to pickers and packers

Easily assign channel-wise Last-mile carriers

Track the order movement in the Warehouse

Configure User Roles

Consolidate front-end and back-end processes

Get real-time logistics updates
Analytics & Reports
Manage multiple stores sales on one dashboard and in a single currency

Check high and low-performing products & categories at a glance

Achieve control & visibility on sellout data

Track brand-wise performance

Easily compare the sales performance of 2 or more sales channels for a specific period
Know more about FNAC <> Anchanto Integration
---
2. Kerry Express Hong Kong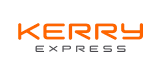 Neih hou, Hong Kong, deliver with ease across the region with Kerry Express!
Kerry Express is a shipping carrier offering logistics and fulfillment services across Hong Kong. Currently, their services include logistics fulfillment solutions and regional express, and shipping solutions for B2B and B2C customers.
With over 25 years of experience in the area, Kerry Express currently has 300+ employees and 60+ vehicles operating in Hong Kong daily. Their key services and expertise include trustable domestic last-mile delivery and their client base includes eCommerce actors, SMEs, Multinational Brands, Financial Institutions, and International Express Companies.
Functionalities:
Order Creation
Once an order is processed on Anchanto OMS, it will automatically be created on Kerry Express

For all processed orders, the AWB number/tracking ID will be received from Kerry Express platform
Shipping Label
Download and print shipping label received from Kerry Express via Anchanto OMS
Order Status Tracking
Auto-sync the order status from Kerry Express to Anchanto OMS to respective sales channels
Know more about Kerry Express Hong Kong <> Anchanto Integration
---
3. Tiki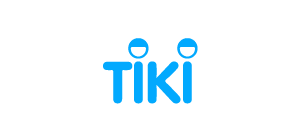 Chúc mừng Năm Mới, Vietnam! Our teams bring you some enhancements to ensure seamless selling on Tiki. Here are some updates we have for you:
Enhancements: 
Now Tiki multi-warehouse sellers can connect with the OMS Multi warehouse feature

In the case of multi-warehouse sellers on OMS and Tiki, they can sync the stock from OMS to the mapped Tiki warehouse