Anchanto Integrations Updates – June 2022
Namaste and Bonjour, mate! 
From centrally managing new orders to offering fast fulfilment, eCommerce success can double up when you opt for a system with ready integrations. And it's no secret we love adding new names to our list of integrations.
This June, we bring you exclusive updates for shipping carriers and marketplaces in Australia and France, with one new integration for Indian enterprises to keep an eye out for.
Here's what we have in store for you this month:
1. Flipkart
Explore the Indian market by managing your store on Flipkart!
Headquartered in Bangalore, Flipkart is an eCommerce marketplace focused on simplifying shopping for customers in India and across the world. Leading categories on the platform are electronics, home and living, fashion and beauty. Currently, Flipkart has over 80 million products across 80+ categories. It also has 100 million registered users and 100 thousand sellers presently functional.
Flipkart is integrated with Anchanto OMS, allowing sellers to seamlessly manage operations on the platform.
Functionalities 
Inventory Management
Centralize and Auto-sync Inventory (with Bulk Inventory Update)

Get Low-on-Stock and Out-of-Stock Alerts for replenishment

Set/Add Buffer Stock centrally

Monitor in-process stocks in real-time

Manage Stocks based on Batch and Expiry Management

Maintain Quality based Inventory Counts
Order Management
Centrally View all your brands on one dashboard

Easily View, Manage & Process all orders with a single order process flow

Track complete order cycle

Monitor status-wise orders

Download the Anchanto-generated and/or marketplace-generated shipping labels and invoice
Analytics & Reports
Manage multiple stores sales on one dashboard and in single currency

Check high and low performing products & categories in a glance

Achieve control & visibility on sellout data

Track brand-wise performance

Easily compare the sales performance of 2 or more sales channels for a specific period
Know more about Flipkart <> Anchanto Integration
---
2. Catch (COTD) on Mirakl Platform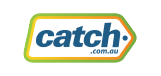 It's no miracle, it is Mirakl! If you have used Catch and Anchanto OMS together, mate, it is time to add in the ability to access the Catch marketplace via the Mirakl Platform!
Here are some updated functionalities:
Enhancement
Sync category and category attributes from Anchanto OMS to Catch on Mirakl

Access lists and update catalogue attributes for Catch on Mirakl via Anchanto OMS

Sync Orders (Draft, Completed, Cancellation) on Anchanto OMS for Catch on Mirakl

Get Inventory & Price Update on Anchanto OMS for Catch on Mirakl

Easily process orders for Catch on Mirakle via Anchanto OMS
Know more about Catch <> Anchanto Integration
---
3. Mondial Relay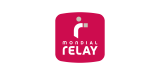 After enabling businesses to achieve manage their eCommerce operations in France using Anchanto OMS, this shipping carrier is now integrated with Anchanto WMS. Seamless deliveries and fulfilment can now be an everyday reality!
Enhancement
Now connect with Mondial Relay shipping carrier via Anchanto WMS for all your fulfilment requirements
Know more about Mondial Relay <> Anchanto Integration
---
1. DPD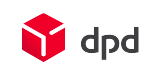 Deliver sustainably across the region with DPD!
France, are you ready to say bonjour to DPD on Anchanto WMS? Because the update is here, allowing you to use the robust platform for accurate and effortless fulfilment.
Enhancement
Now connect with DPD shipping carrier via Anchanto WMS for all your fulfilment requirements
Know more about DPD <> Anchanto Integration
---
5. FedEx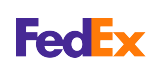 Jee haan, FedEx is now integrated with our warehouse management system – Anchanto WMS! Deliver all your parcels across India with technology that supports you through and through.
Enhancement
Now connect with FedEx shipping carrier via Anchanto WMS for all your fulfilment requirements