Anchanto Integrations Updates – September 2022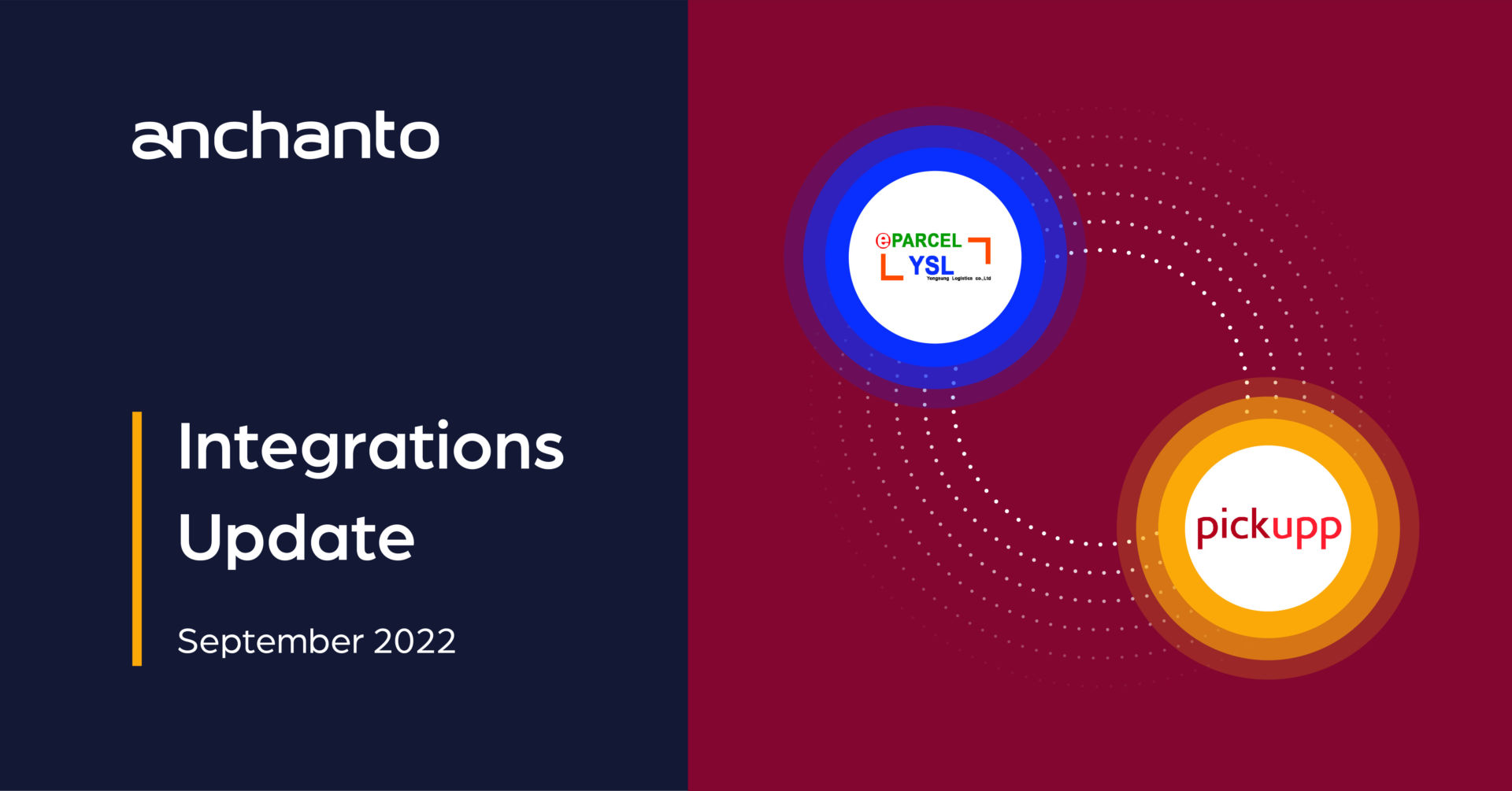 Annyeonghaseyo, Konnichiwa, Salaam!
Providing a pleasant e-commerce experience is a great responsibility. It goes beyond the starting point, which is the sales channel, and must be acted on diligently during fulfillment. Nailing product fulfillment can really enhance market performance.
And for that, you need to integrate with the best shipping carriers. This month, we bring you new shipping carrier integrations from Malaysia, Japan, and Korea.
With these, you can manage operations and achieve error-free and accurate fulfillment.
Explore all-in-one delivery options by saying Salaam to Pickupp!
Pickupp is a shipping solutions and logistics provider with operations across Singapore, Malaysia, Hong Kong, and Taiwan. With the aim of building the future of logistics data-driven, Pickupp ensures transparent customer service backed up by technology for all their operations.
Their key offerings include 1 to 2-hour-express delivery, 4-hour same-day, next-day, and 1 to 3 days door-to-door delivery services.
Functionalities
Order Creation
Once an order is processed on Anchanto WMS, it will automatically be created on Pickupp
For all processed orders, the AWB number/tracking ID will be synced automatically from Pickupp to Anchanto WMS and the respective sales channels
Shipping Label
Download and print the shipping label synced from Pickupp
Order Status Tracking
Auto-sync the order status once every hour from Pickupp to Anchanto WMS to respective sales channels
Know more about Pickupp <> Anchanto Integration

---
Annyeonghaseyo, Konnichiwa, Japan, and Korea!
Now manage shipping solutions across the region with eParcel YSL!
Established with a focus on simplifying e-commerce and offering seamless cross-border logistics solutions, eParcel YSL offers logistics solutions to businesses across Southeast Asia. It is a leading logistics company in Korea with services like tracking, order organization, and tools to offer a great post-purchase experience.
Functionalities
Order Creation
Once an order is processed on Anchanto WMS, it will automatically be created on eParcel platform
For all processed orders, the AWB number/tracking ID will be synced automatically from eParcel platform to Anchanto WMS and the respective sales channels
Shipping Label
Download and print the shipping label synced from eParcel YSL for orders having Sagawa codes . For orders without Sagawa codes, Anchanto generated shipping label will be generated
Order Status Tracking
Auto-sync the order status once every 30 mins from eParcel platform to Anchanto WMS to respective sales channels