Execute Seamless eCommerce operations on-the-go with the all new SelluSeller App!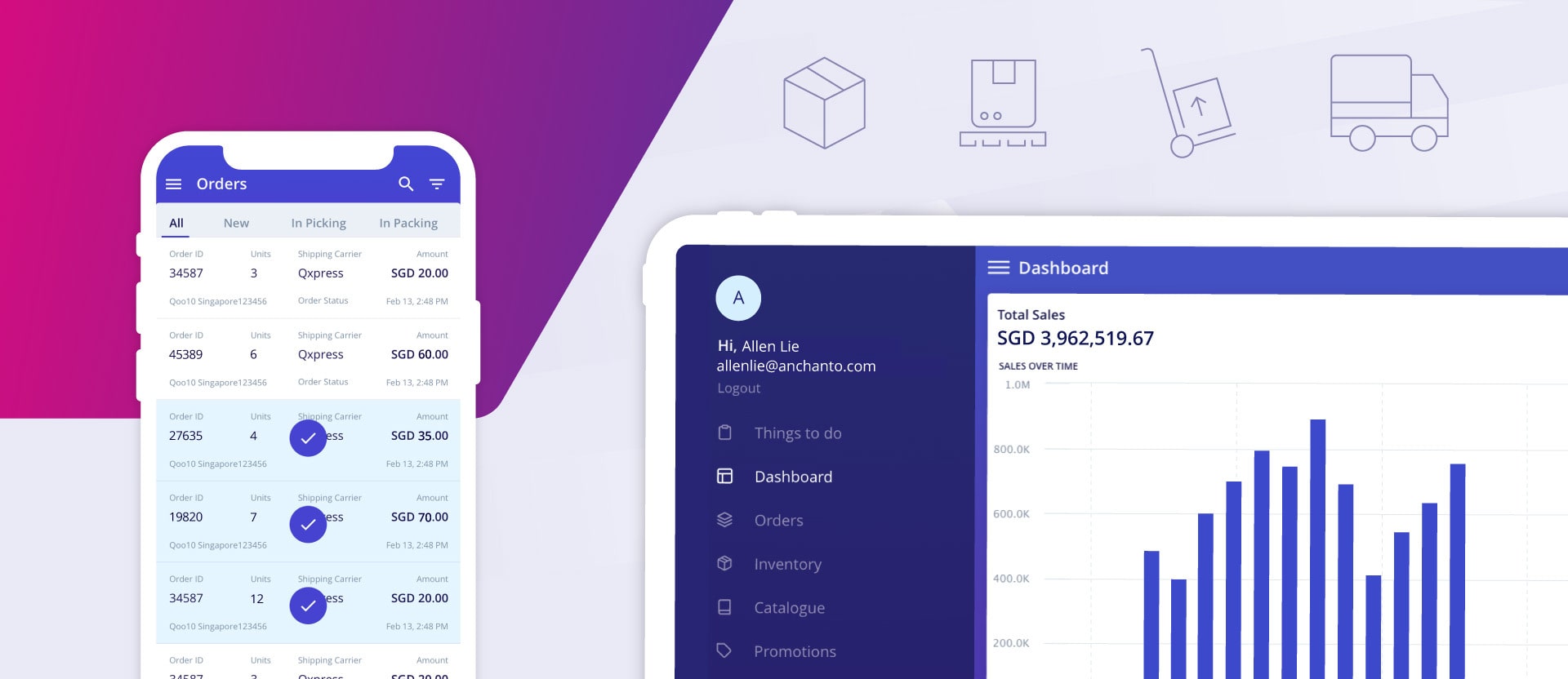 The world, as we knew it, has completely changed over the past few months. A remarkable shift can be experienced in global consumer behaviour compelling companies to think about scaling their eCommerce fronts and being ready to serve the increasing demands.
Keeping up with these changes will indeed bring a new set of challenges for eCommerce operations teams. From handling orders, managing inventory, overseeing promotions, to picking and packing orders- executing all these operations while ensuring high productivity can get tricky.
To help operations teams deal with all these complexities, we recently launched our new innovation- The SelluSeller Mobile App. The app can help teams to execute key operations in just a few taps on their mobile devices. Here are some of the major benefits:
Stay on top of your operations
Get a comprehensive view of all your pending tasks through a neat 'Things to Do' section and stay notified at all times. Ensure smooth processes and avoid any penalties due to delays in order processing.
Achieve error-free inventory operations
With your business present across various online and offline channels, it is crucial to ensure error-free inventory operations at all times. View Inventory, update stock, search for products and much more from anywhere.
Process & manage all orders end-to-end
You can oversee & process every order end-to-end, and develop better operational workflows and eventually deal with high order volumes with ease. This is even more essential given that recent market trends indicate an increase in the number of orders placed for essential items through eCommerce channels. In fact, even the non-essential items will soon garner demand as people shop more and more online.
Execute dynamic large-scale promotions
Encourage sales and generate customer loyalty by running successful, dynamic and large scale promotions across various channels. The app allows you to track the performance of your promotions in real-time and take urgent actions to boost revenue.
Fulfilment management at your fingertips
With features such as picking and packing, you can process and manage fulfillment of orders instantly as you receive them.As competition grows into the industry, this innovation will surely help companies gain a competitive edge and become faster, more reactive and productive than ever before.
To know how this app can help eCommerce CxO's and leaders, click here.