Exploring The Dynamics of the Middle Eastern E-commerce Industry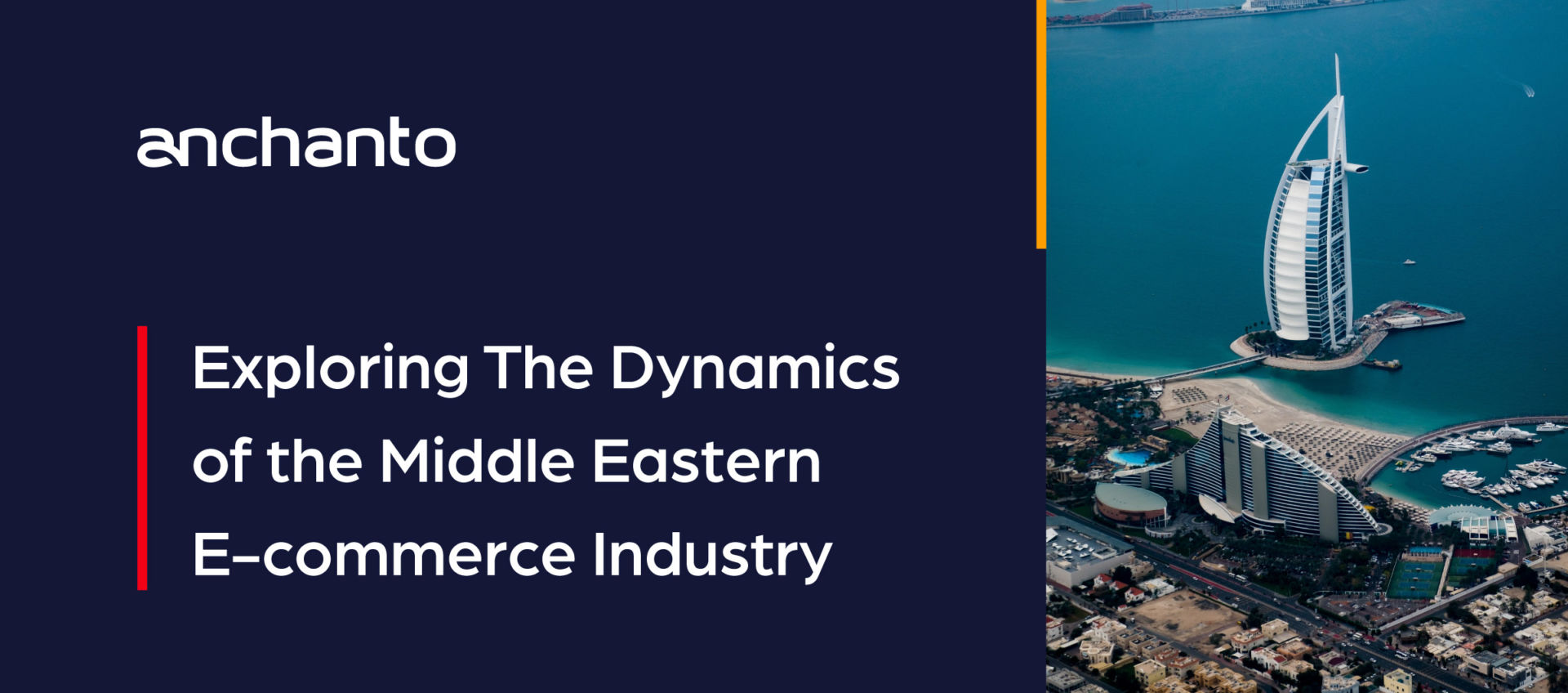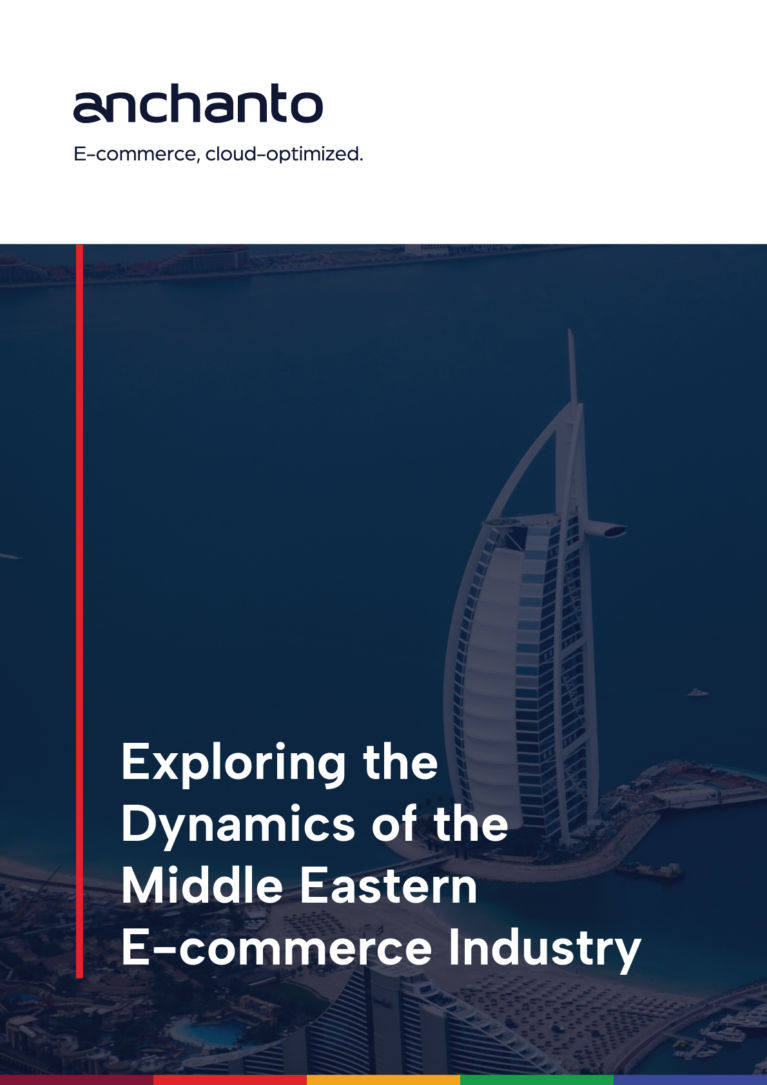 Short on time? Download now and read on the go.
1. Introduction
The Middle East is a booming e-commerce industry, with all the necessary ingredients for success. From its prime location to its business-friendly regulations and top-notch facilities, the region has it all – and that includes the perfect climate for e-commerce to flourish!
With the increasing adoption of the internet and smartphones and a growing desire for convenient and flexible shopping experiences, the Middle Eastern e-commerce industry is skyrocketing at a dizzying pace.
Revenue from the e-commerce market is expected to reach US$13.78 billion in 2023[1]. And across the MENA (Middle East and North Africa) region, the e-commerce industry value is likely to reach US$69.5 billion by 2023[2].
So how do you cut yourself a slice of this expanding market?
You start by understanding this e-commerce industry thoroughly to leverage it for your business.
For this you'll need to identify:
The key market trends
Top marketplaces to sell on
The biggest e-commerce challenges
The best performing strategies
Let's start with the major trends influencing digital retail in the Middle East.
2. Trends in the Middle Eastern E-commerce Industry
Whether you're looking to explore the e-commerce market in the Middle East or are a part of it already, it's essential to keep track of the prevailing trends. With an understanding of the market trends, you get a clear picture of what you should or shouldn't be doing.
Here are 6 trends we believe will dominate the Middle Eastern e-commerce market: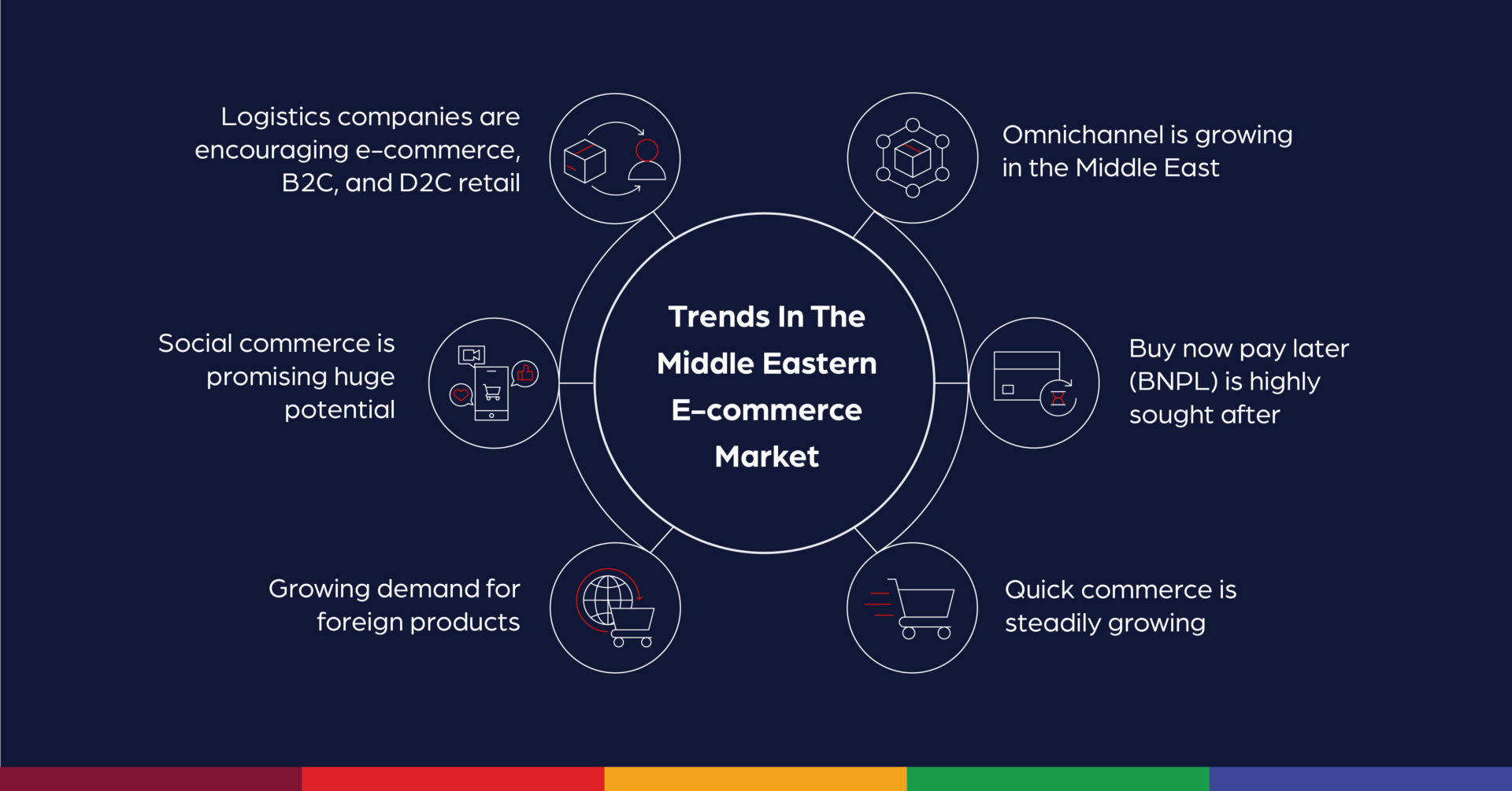 a. Logistics companies are encouraging e-commerce, B2C, and D2C retail
Logistics in the UAE in a way is a mature industry for B2B operations. The businesses and infrastructure of this industry are designed to support large-scale activities and large inventory quantities. But today many companies in this sector are also focusing on B2C operations that involve shipments of smaller sizes.
Logistics companies are implementing technology like order and inventory management systems to tap into the B2C market. Through these actions, they are motivating their existing B2B customers to try out D2C retail channels like e-commerce.
And with a great technology stack to manage small-quantity orders, these logistics companies can manage inventory efficiently for their client base.
For example, Transcorp is a logistics and transportation industry leader in the UAE and offers tailored solutions for their customers. Based on their customer's B2B or B2C needs Transcorp offers various storage and shipment services from batch and expiry to cold storage management and parcel pick-ups to last-mile delivery. The logistics company also provides special handling through a carefully selected team of professionals to handle fragile and high-value products.
"I think for logistics companies that have pivoted into e-commerce or are developing capabilities in e-commerce, it is important to be nimble, flexible and importantly, they must use data in a manner that enables supply efficiency by serving their customers with B2B, B2C, or D2C solutions model," says Darryl Judd, Managing Director and Group COO of Logistics Executive Group (UAE).
b. Social commerce is promising huge potential
According to global media insight[3] as of 2022, 99% of the population in the Middle East is active on social media with higher saturations in the UAE and KSA, which are 98.99% and 82.3% respectively.
That means there is an ocean of opportunities for businesses looking to market and sell via social and messaging channels. Based on research, the potential scope of social commerce (and chat applications) in the MENA region is nearly 40% of the total retail[4] conducted here.
Amid the growth of this digital market, social and conversational commerce platforms[5] in the UAE are expanding their presence in the region by raising funds to gain an increasing market share.
Additionally, traditional offline retailers with no digital presence have started to list products on platforms like Facebook and Snapchat while conducting transactions on WhatsApp.
By 2028, the social commerce industry is expected to record a CAGR of 24.2%[6]. And, the social commerce GMV in the country is projected to increase from US$801.9 million as of 2022 to US$2898.7 million by 2028.
c. Growing demand for foreign products
Buying online from businesses across borders is growing in popularity in the Middle East. A lot of online shoppers in the UAE make online purchases through overseas vendors. The reasons for this are better gateway security and reliable, free shipping options.
According to recorded statistics[7]:
Many UAE shoppers (60%) buy from other countries online
The top countries UAE shoppers choose to buy from are the US (30%), the UK (18%), and India (18%)
The preferred product categories are clothing or apparel
Besides these facts, cross-border e-commerce with consumers in the Middle East has huge potential due to its mix of population and culmination of cultures consisting of ex-pats and workforce from outside countries.
d. Omnichannel is growing in the Middle East
The Middle East is known for its physical shopping centers and stores, which means offline shopping is still a popular choice even as online consumption grows. In response to this, retailers have begun to merge the virtual and physical shopping experience for customers.
In the Middle East, over 50% of consumers prefer spending money[8] on experiences rather than things, claims a Euromonitor Lifestyle Survey. And with an omnichannel approach, the buying experience can become more attractive.
With an omnichannel setup, businesses can bridge the gaps between online and offline retail. For example, consumers can enjoy the benefit of researching products online and then coming to the store to see, touch, and experience the product first-hand. Or they can make purchases online which they can exchange or return offline with a person. This adds to the shopping experience and amplifies the tendency to make purchases.
e. Buy now pay later (BNPL) is highly sought after
According to Tamara, MENA's leading payments innovator, there is a nearly 10% to 30% increase[9] in conversion and a 30% to 85% increase in average order value in the Middle East because of BNPL payments.
BNPL is a very convenient payment option that can be used to purchase anything from electronics to medicines, food, or groceries. As convenience becomes the norm for e-commerce, online consumers expect BNPL as a payment option across digital platforms.
Over 37% of consumers have used BNPL[10] payment options in the UAE in 2022. It offers more flexible financing alternatives and requires low or no interest rates in the Middle East. Similarly, a good credit score is not required to opt for this service.
Unlike cash-on-delivery (COD), BNPL allows buyers to test before they actually make a payment from their account. This payment method also relieves retailers of the collecting load.
f. Quick commerce is steadily growing
Sandeep Ganediwalla, managing partner at Redseer in the MENA region says[11], "Given that roughly 40% of online shoppers mention quick delivery as an 'extremely important' criteria in their decision-making process, I think we are at the cusp of the q-commerce (quick commerce) growth in the MENA region."
By 2027, the quick commerce segment is expected to have a total of 1.16 million users[12] and the average revenue per user (ARPU) is likely to be US$169.10.
Love Mansukhani, e-commerce logistics expert and Director of Development & Growth at Transcorp says, "Today, quick commerce is popular in the grocery sector. But it will certainly influence other industries as well like the beauty sector, the fashion sector, and so on until every sector offers quick commerce."
3. The Middle East's Top E-commerce Sales Channels
E-commerce Marketplaces
There are several different marketplaces across the Middle East[13] that have captured the eye of online consumers. These include:
Amazon: The Amazon marketplace operates in the UAE, Saudi Arabia, and other parts of the Middle East. The marketplace sees a total of 20 million+ visits per month. Previously in the UAE and Saudi Arabia, Souq marketplaces were dominant, but Amazon acquired them in 2017 becoming a prominent marketplace in these countries.
Noon: This marketplace is a cross-country, homegrown marketplace in the Middle East. It mainly operates in the UAE, Saudi Arabia, and Egypt and sees over 15 million visits per month from these regions.
Namshi.com: Namshi is an e-commerce platform for fashion, apparel, and other product categories with a monthly traffic of 2 million visits. This multinational online platform generates its largest amount of e-commerce net sales in the UAE while the second largest share of its e-commerce net sales comes from Saudi Arabia.
Instashop: Headquartered in Dubai, Instashop is the leading online marketplace for supermarkets, pharmacies, pet shops, and other businesses in the Middle East. The platform receives over 180 thousand visits a month.
Webstore Builders
Leading webstore builders in the Middle East comprise the following:
Zid: This is a Saudi Arabia-based webstore builder providing an e-store, ecosystem, empowerment, and community to grow local e-commerce businesses. The platform sees an average of 339.2 thousand customer visits per month.
Salla: Saudi-based e-commerce platform Salla helps businesses easily set up an online store in Arabic. It also allows them to enable (or disable) connections with any logistic company or payment gateway with a single click. The site receives 5.1 million visits annually.
Magento: Magento is an e-commerce solution offering rich, out-of-the-box features, customizations, and integrations to address varied business needs across industries. The platform supports B2B e-commerce, omnichannel solutions, global expansion, mobile commerce, and digital transformation.
Shopify: Shopify offers tools to help businesses establish a presence in the online space. It makes commerce better for everyone with a platform and services engineered for reliability and better shopping experiences.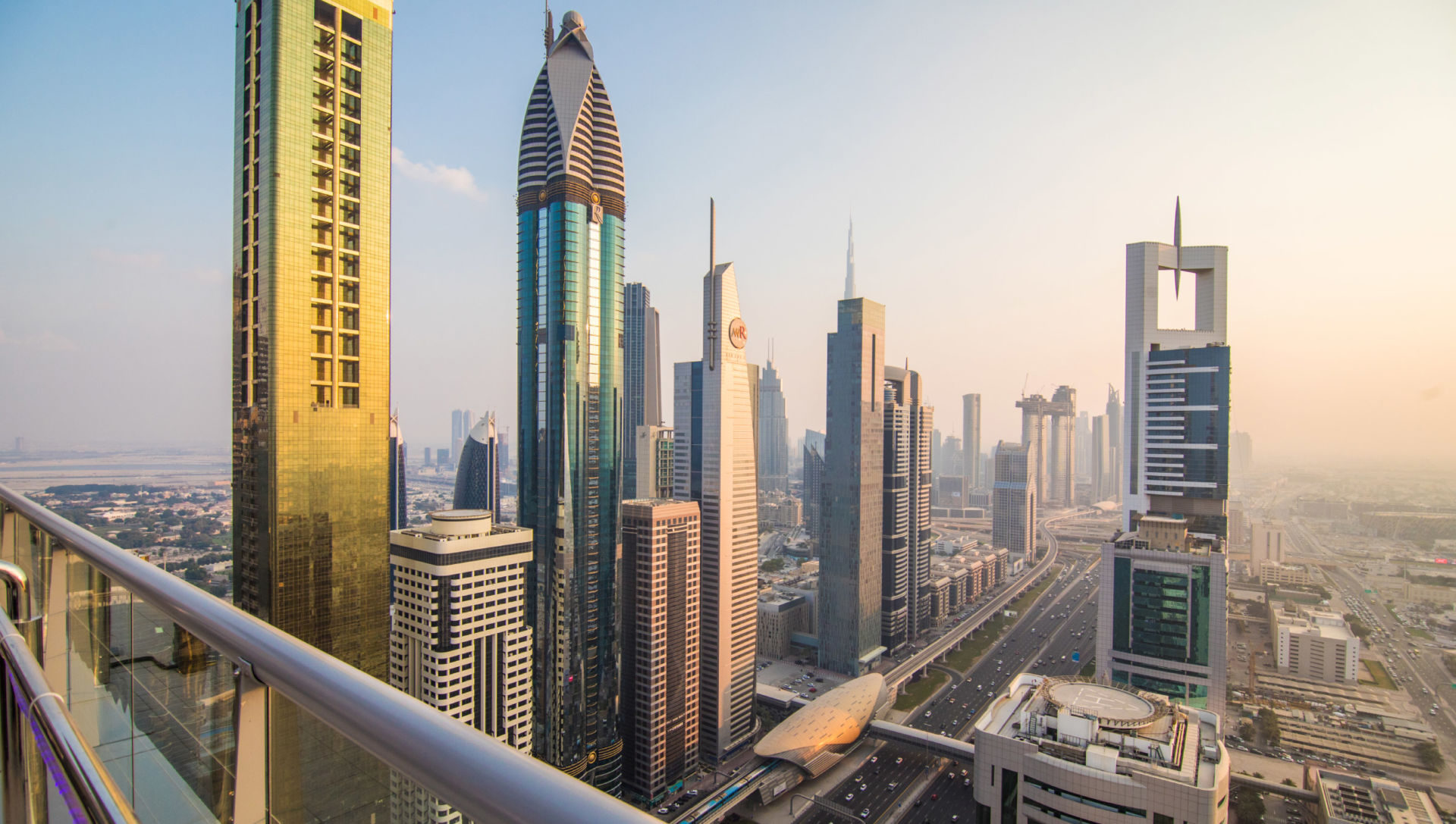 4. Top Last-Mile Carriers for E-commerce in the Middle East
With the continuous growth of the e-commerce industry, the need for last-mile carriers and 3PLs is on the rise. Some of the top picks for last-mile delivery (warehousing and more) include –
Emirates Post: The UAE's official parcel delivery service Emirates Post facilitates the movement of e-commerce parcels to last-mile destinations in the United Arab Emirates, GCC, and worldwide. It also offers e-commerce door-to-door transit within 3 to 5 days and same-day and next-day domestic delivery options. Additionally, warehouse management and fulfilment services through the company's facility in Dubai South.
Shyft: This is an e-commerce carrier licensed to operate by Emirates Post. Shyft has 1,250+ partners and an overall average rating of 4.8 from customers given its 94% delivery success rate and 95% on-time delivery record. The carrier serves businesses across different industries and also offers reliable COD facilities.
J&T Express: J&T Express provides a broad range of services including express delivery, warehousing and supply chain to local and global customers. They have more than 290 distribution centers, 1,000 intelligent sorting equipment, 10,000 self-owned vehicles, over 22,000 service points, 350,000 service providers, and more than 10,000 partners.
Transcorp: Transcorp International is a leading provider of smart cold-chain solutions across the UAE. They specialize in last-mile, warehousing, and leasing solutions. The company delivers 100,000+ parcels a month and has 150+ satisfied and loyal business partners.
Saudi Post: Saudi Post or al-Bareed is a government-operated postal system in Saudi Arabia. They offer 3 different last-mile delivery options – Shipping to Doorstep, Lockers, and Postal Offices. They also provide multiple COD solutions via POS devices, cash, and payment link. Reverse logistics is an additional service they provide to manage orders returned across KSA.
Aramex: Aramex is an Emirati multinational logistics, courier, and package delivery company offering international shipping and last-mile courier services. Their e-commerce solutions assist businesses in supply chain management, inventory management, record management, and logistics-related technical support.
SMSA Express: SMSA Express is a leading carrier in KSA providing international and domestic express transportation, customs clearance, e-commerce solutions, special delivery channel services, and more. Their offerings are cost-effective, diverse, and used by numerous organizations and governmental entities.
DHL: DHL Express in the MENA region serves Saudi Arabia, UAE, Kuwait, Qatar, Oman, Bahrain, Iraq, Iran, Lebanon, Jordan, Egypt, Morocco, Algeria, Tunisia, Syria, Yemen, Libya, Afghanistan, and Mauritania. Its two main HUBs in its global network are in Dubai and Bahrain. It enables businesses to ship products locally and internationally, no matter the parcel size.

5. Middle Eastern E-commerce Industry Challenges
Every growing industry has its own obstacles, and the Middle Eastern e-commerce industry is no different. Some of the top hurdles worth knowing are as follows: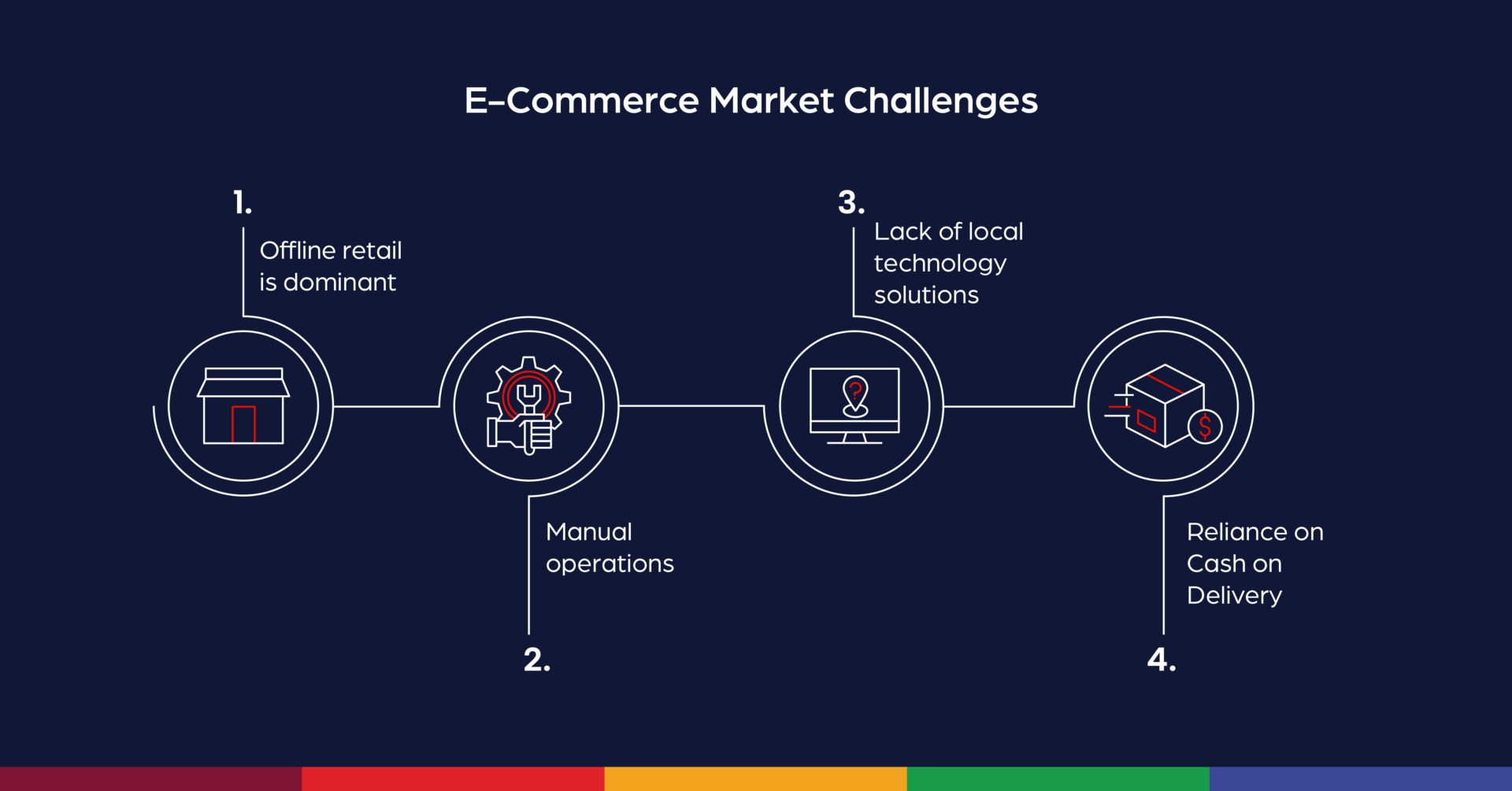 Offline retail is dominant: Even though the e-commerce market in the UAE is growing, the offline retail segment receives higher preference. That means when it comes to making purchases, businesses selling online need to ensure they can offer something truly unique, be it discounts, offers, ultra-convenient services, etc.
High cost of human resources: Managing inventory and orders requires human intervention. The more people required to take care of processes, the higher the costs will be. Often delays may be experienced in training staff which can lead to added expenses. Human errors similarly impact costs.
Lack of awareness about available technology solutions: While there are different e-commerce technology solutions available in the Middle East, most of these providers do not have a local presence in the area. As a result, e-commerce and logistics businesses have limited knowledge about the latest technology.
Reliance on Cash on Delivery (COD): Many online shoppers still choose to rely on COD payments as opposed to online payments. This causes a challenge as receiving payments through delivery partners takes time, which in turn impacts the entire business cycle.
6. Tips to Succeed in Middle Eastern E-commerce
The Middle East promises huge potential for e-commerce. And if you act fast by solving the challenges faced today by most businesses in this industry, you will gain first-move advantages. To help you in this regard, here are a few tips from experts in the industry: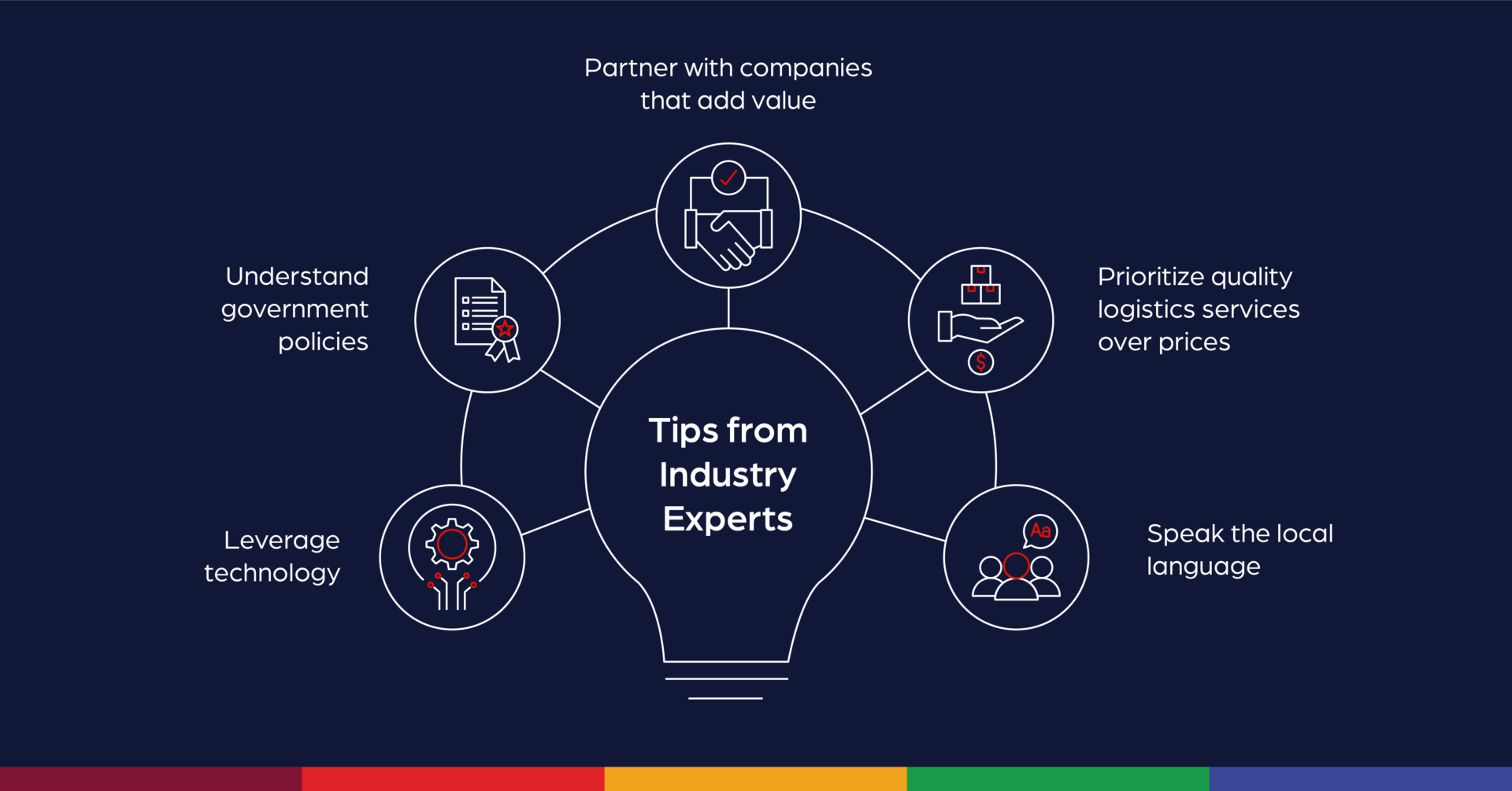 a. Leverage technology
To tackle manual operations and digitize your business, you need technology. With technology, you can easily integrate multiple marketplaces with your e-commerce ecosystem, provide real-time tracking and insights, fulfill orders quickly, connect with trusted logistics businesses, and cut out the need for multiple tools across regions.
Consider using technology solutions that work well with your existing systems (for example, SAP, Quickbooks, etc.) to uncomplicate your e-commerce business. You can look for solutions based on your business type. For example,
As a brand, retailer, distributor, or e-commerce enabler, consider technology that ensures monitoring of digital health, control over catalog distribution, third-party and grey seller management, and proactive suggestions for improved customer experience and sales.
As a 3PL, 4PL, or logistics provider for B2B and B2C consider technology that provides parcel and carrier management under one roof, supports scalability and additional services, and ensures accurate real-time customer reporting.
When selecting technology for your online retail business, do so with the intention to streamline your backend operations, use multiple sales channels without complexity, and understand your and your competitors' performance. As an e-commerce logistics company, focus on technology that helps you offer more than the basic storage and delivery services, like improving customer experience, onboarding, and serving customers faster.
b. Understand government policies
A primary target of the UAE is to become a cashless society by developing a digital culture and eliminating barriers to this objective. Cashless payments and digital commerce are top priorities of the government as per the UAE Vision 2021[14]. A lot of measures are being taken to support e-commerce including the introduction of pro-business policies encouraging digital retail.
c. Partner with companies that add value
Given the number of retail businesses penetrating the market in the Middle East, standing out is challenging. This makes it vital to work with partners that add value to your business.
d. Prioritize quality logistics services over prices
When choosing a logistics partner, ensure you prioritize service quality over prices. The level of fulfillment and delivery quality will leave a lasting impact on your customers in the Middle East. So, choose the best service providers to create a positive impression.
e. Speak the local language
Language can be a barrier in the Middle East depending on who your target audience is. For example, in KSA or Saudi Arabia, Arabic is very prominent. And overall, 60% of the population[15] in the Middle East speaks this language. Apart from speaking the consumer's language your communication also needs to correspond with their cultures, preferences, and values.
Localizing your content involves using local imagery, measurement systems, currencies, and other factors. For logistics, consider using a localized approach, with resources that speak and understand the Arabic culture. They will be the face of your business as they will be directly interacting with your end consumers in the Middle East.
By implementing all these details into your product content and brand you can strike at the heart of your consumer.

7. The Promise of Cross Border Expansion
If you're thinking of expanding into the Middle East, it's vital to know the potential this market has for your business. To help you with this, here are a few things to bear in mind:
Benefits of Venturing into the Middle Eastern E-commerce Industry
a. Easy availability of logistics services
In the Middle East, you'll see a lot of local or existing logistics players gearing up for e-commerce. These businesses are implementing integrative Inventory and Warehouse Management technology to help efficiently manage smaller quantity orders for clients.
b. Sufficient room for new brands
The Middle East is known for retail product distribution. This means there is potential for manufacturers from other markets to penetrate the Middle East. With a thorough research of the products and categories that have demand but low supply and competitor analysis, you can easily determine if your products can penetrate the Middle Eastern e-commerce industry.
According to reports[16], approximately 63% of consumers in the MENA region are shopping online for fashion apparel, over 52% for groceries online, and 50% for healthcare needs. Given the demand in these sectors, there is immense room for foreign businesses in these categories to introduce their products.
c. Availability of e-commerce technology
With e-commerce SaaS technology readily available in the Middle East, you have the platforms you need to manage your e-commerce and logistics in this market. Moreover, when you partner with technology solution companies like Anchanto, you receive local support from experts that know the market. Their insights, customized tech applications, and integrations for the Middle Eastern region help you stay a step ahead. That way, you can focus more on your core business and strategy.
Through an order management system with diverse integrations, you can easily list your products in the Middle Eastern e-commerce market. You can even connect your inventory to the local platforms you choose and the logistics companies you want to connect with.
d. Free trade zones for foreign businesses
Free zones or free trade zones are business zones where companies operating in them are exempt from different taxes such as Value Added Tax (VAT), Income Tax, Corporate Tax and Customs.
The UAE offers more than 40 multidisciplinary free zones[17], in which expatriates and foreign investors can have full ownership of companies.
The benefits of these zones for foreign businesses are: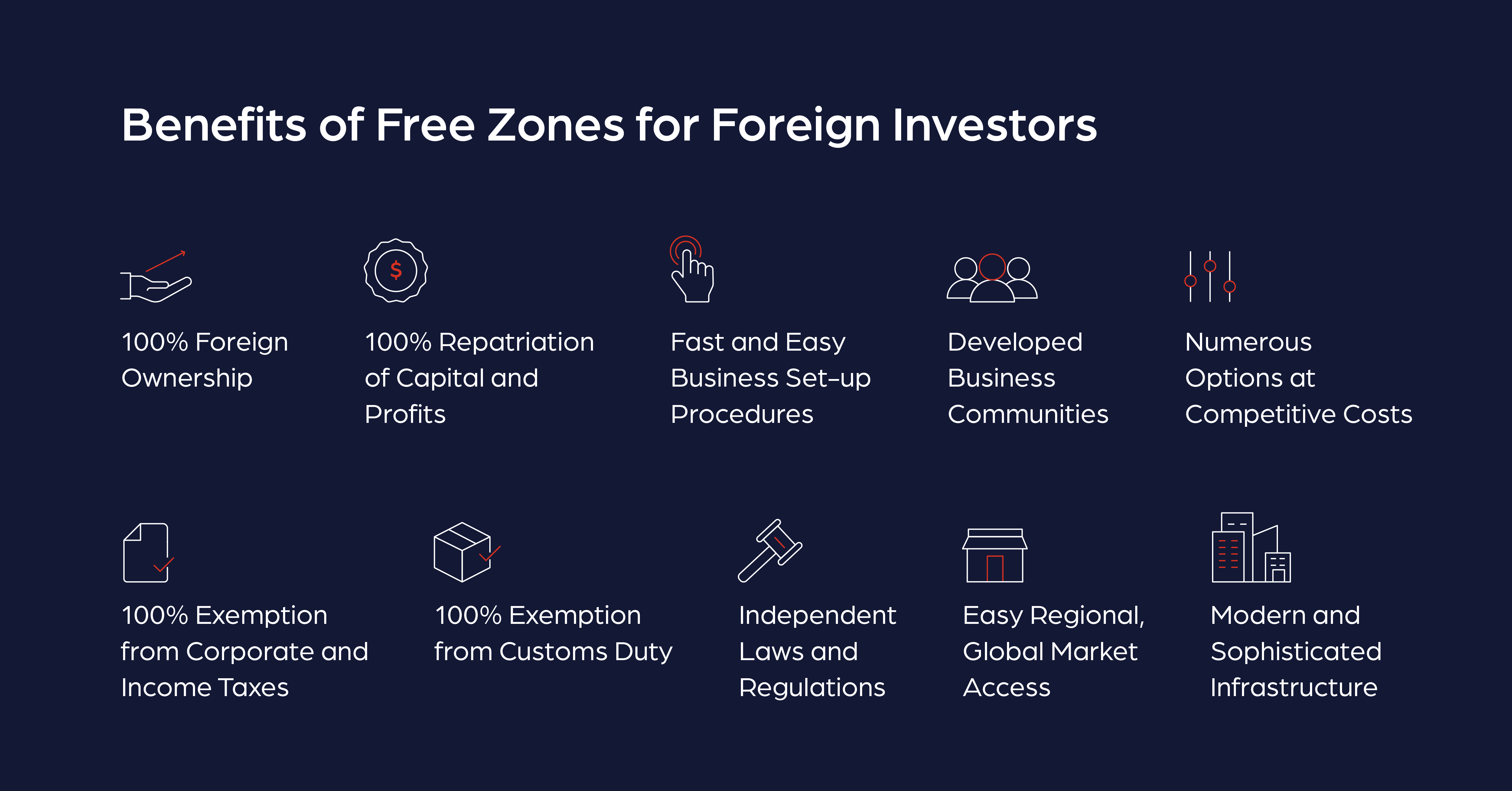 Benefits of Venturing into Foreign Online Markets for Middle Eastern Businesses
a. Access new markets through technology partners
Working with an e-commerce technology company that integrates with local and international marketplaces is your gateway to foreign markets. Through their connection with trusted international e-commerce marketplaces, 3PLs, and other partners you can sell your products across different markets with ease.
b. Availability of markets within proximity
The Asian and Middle Eastern markets are fairly close to each other, which means there are several similarities when it comes to culture. The proximity also reduces logistics costs and increases the opportunity to try more markets.
c. New ideas and concepts
The Middle East's e-commerce industry has advanced significantly over the years and so have the markets in other countries. While most regions follow universal e-commerce practices, there's a lot to learn from each other. Experiencing the Asian, Australian, or European e-commerce markets can introduce your Middle Eastern business to interesting concepts and ideas which you can enhance further.
8. Make Sure You're Ready
In this article, we've covered several aspects of the Middle Eastern e-commerce industry including the current trends, top marketplaces, logistics providers, and more. We've even listed tips to help you succeed in the Middle East along with the potential of this market and the nearby Asian market.
Now, regardless of where you decide to expand your e-commerce to, ensure you:
Thoroughly research to understand your market and the customers within it
Partner with businesses to leverage services, connections, and knowledge of the local market
Prepare for challenges
Use e-commerce technology like Anchanto to simplify your multi-channel selling and backend operations

Looking to grow your business in the Middle East?

Reach out to our e-commerce experts to get answers to all your questions.
References – 1, 2, 3, 4, 5, 6, 7, 8, 9, 10, 11, 12, 13, 14, 15, 16, 17