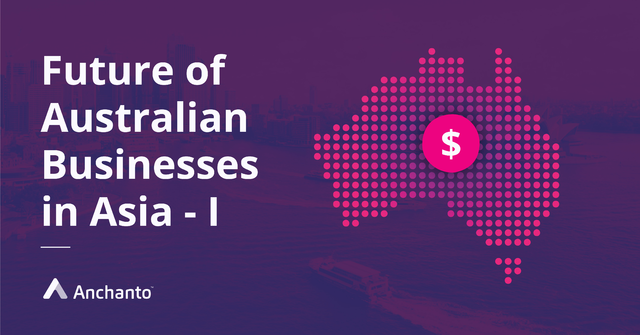 Exploring the Future of Australian Businesses in Asia – I
The Nora Network recently organised a panel discussion to analyse the opportunities, challenges, and future of Australian Businesses in the Asian market. Abhimanyu Kashikar, Anchanto's Co-founder & COO, explained the shift in the eCommerce industry, focusing on utilizing this time to know the Asian market better, building a strategy of growth, and overcoming the obstacle of Covid-19 in the coming years.
Covid-19 has become a force that has changed the way in which businesses operate, strategize and execute their operations. A drastic shift can be seen in the behaviour of the consumers as well as the brands present online. Various countries have imposed lockdowns. This has resulted in a noticeable increase in the demand for eCommerce, especially for the category of essential products. In this era of transition, it is crucial that businesses that are looking forward to tap into the lucrative markets of Asia take into consideration the complexities that await them.
Anchanto, given the experience of navigating through these tough times by working closely with businesses in the South-east Asian market, participated in a webinar exploring and discussing the new complexities of Asia for Australian Retail. This webinar was organised by Nora Network under their Together We Can initiative.
Abhimanyu Kashikar, Anchanto's Co-Founder and COO, participated as an expert panelist, and proposed insights that reflect upon the opportunities, challenges and strategies that await businesses who are looking forward to growth and expansion in the South-east Asian Markets.
The panel discussion throughout this webinar revolved around identifying the impact of Covid-19 on cross-border trade, working through the challenges faced by the disruption that is caused to the global supply chain and explored the opportunities that Australian business can utilise in the post-Covid world.
Understanding the new complexities of Asia for australian retail
In order to overcome the challenges that businesses across the world are facing, it is important to pay attention to the discourse surrounding the importance of eCommerce marketplaces, working through the pandemic despite major disruption to global supply chains, lockdowns across major countries, and much more. What does this mean for Australian Retailers who are looking at Asian markets to expand their business? Read on!
The impact of Covid-19 on cross-border and eCommerce trade throughout Asia
The disruption and change that has been seen in the global supply chain has to be one of the greatest challenges faced by retail industries, especially in South-east Asia. As a result of this impact, there is a sudden and drastic cash flow reduction in these markets. There has been a noticeable impact on the earnings of consumers resulting in decreased spending capacity. The buyers are now actively seeking essentials. Retailers and distributors across South-east Asia are trying to balance their cash flow. The need of the hour, then, is to navigate through these difficult times by strategizing.
The impact of Covid-19 is massive and the retail business is almost zero. Malls are shut down. There is a lot of chaos happening around the cash flow, the availability of resources, etc. which is causing a big impact. Various countries have different lockdowns and people are spread over. A major shift is in the behaviour of retail/offline businesses that were previously not even considering online business or eCommerce and are now very seriously considering this option.
After the initial restructuring of revenues and strategy, a lot of organisations are working towards building their presence online. Although a majority of the retail segment is suffering, opportunity is growing for eCommerce. With countries under lockdown, eCommerce has become important, now more than ever. Companies that don't have an eCommerce strategy are highly recommended to make one as the opportunity for growth is immense in the coming months and years.
However, while selling the product is the easy part, getting it to the customer is the actual challenge given the disruption in the existing supply chain.
The requirements from eCommerce marketplaces have also shifted as now people are looking for essentials, whereas a majority of eCommerce platforms generate their revenue from non-essential items. As an outcome of this situation, small businesses that have always operated offline are now seeking to establish their presence online.
Stepping into the eCommerce markets of Asia
As some of the retail businesses are moving into the online space, there are few elements that need to be considered and executed. They are:
Re-skill your existing resources to meet the current requirements.

Explore various eCommerce spaces and build a strategy to move into these markets.
Focusing on Australia, plenty of opportunities await businesses in South-east Asia. Countries like Indonesia, Malaysia, Philippines, Singapore, etc are the best places to begin with. Some of these brands that were not earlier online have also started focusing on their own web stores. They are now focusing on the likes of Shopify and Magento to launch their webstores so they can also start reaching out as Direct-to consumer channels. So, from the Australian Retail Perspective, some of these markets will be very very important. Knowing which categories work in which countries is crucial. For Example, in Malaysia and Indonesia, there is a huge demand for Halal Foods and eCommerce will definitely move up there for those types of categories.
Looking at the brightest opportunities
Various marketplaces are seen navigating the challenges of this Covid-19 world by shifting from their niche, like apparel or beauty, to essential items. The focus is also on operating with maximum capacity as these businesses need to stay relevant in terms of branding and consumer awareness. In order to stay on top of their game, even during this pandemic, they must understand the customer. For this, there is ample data that brands can dive into and figure out what their customers need and diversify their products accordingly.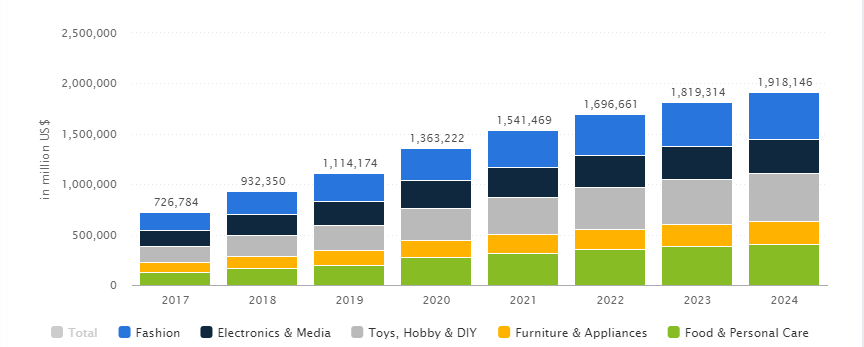 Studying geographical diversification for south-east asian markets
While studying the Asian market, it is important to do this through the lens of geographic diversification. While major economies across South-east Asia focus on capital cities, the growing middle class lives at least 50 kms away from the capital cities. These are the areas where opportunities lie for providing eCommerce services. The consumers here do not have easy access to offline stores so they keep coming back to eCommerce.
When diversification is to be considered, these businesses have to keep in mind that when they look at South-east Asia, it is not one country. It's quite literally every single country with quite distinctive cultural and economic factors. The businesses that wish to grow in these countries, need to modify their products as per the requirements and expectations of the consumers.
However, what are the natural starting points for Australian Businesses in Asia? What are the risks and opportunities that await these retailers? Keep a lookout for the second part of this blog for more!