How Branded Tracking and Customized Communication Can Help You Champion the Post Purchase Experience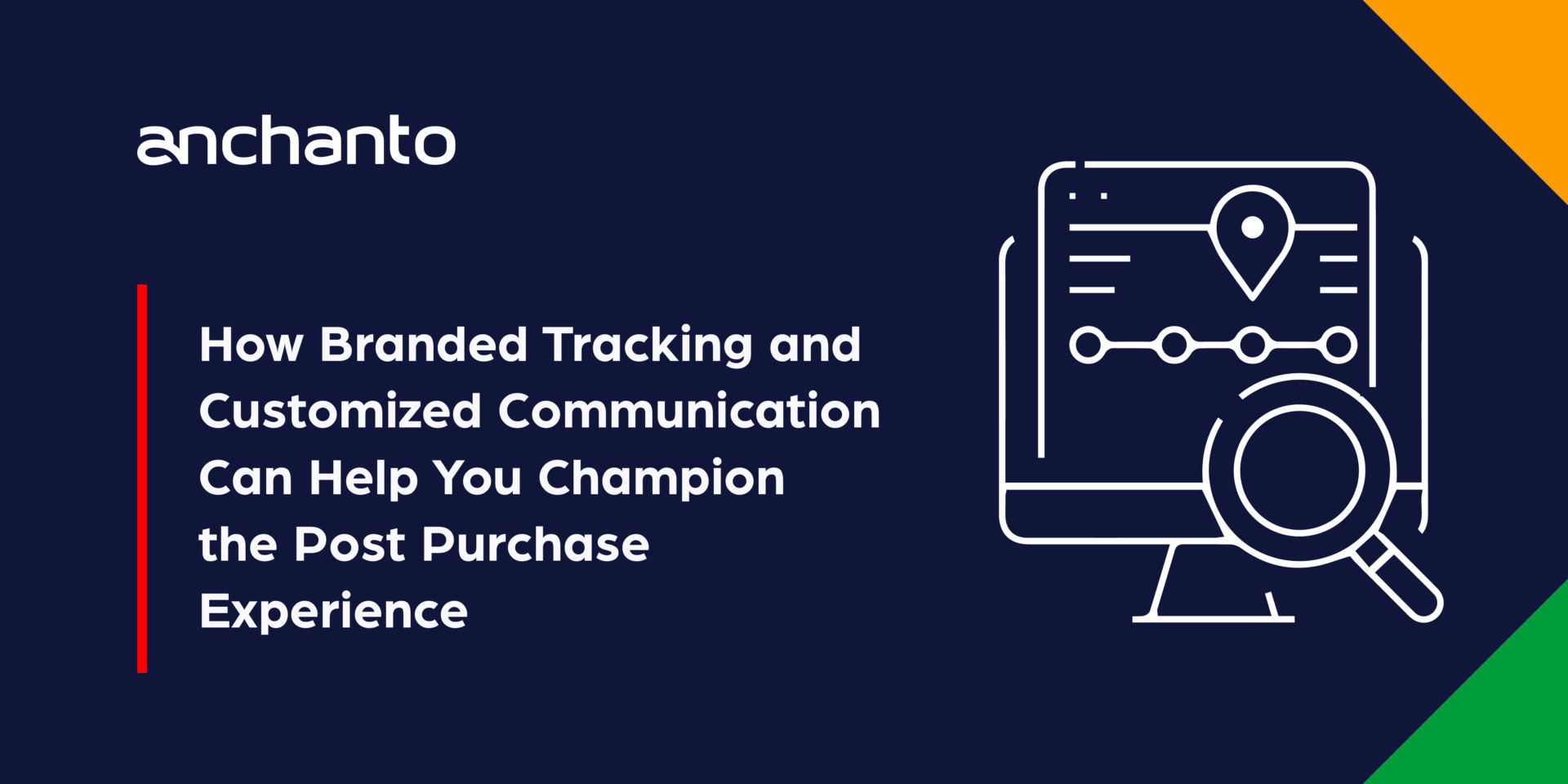 In the competitive world of e-commerce, providing a stellar post-purchase experience has become crucial for brands and marketplaces. It's not enough to win over customers with a seamless shopping experience; ensuring their satisfaction after the purchase is equally vital. By investing in customized communication and branded tracking, businesses can foster strong relationships with their customers, enhance brand loyalty, and even drive additional sales. In this article, we'll explore the importance of personalized communication across multiple channels and the benefits of utilizing a robust parcel tracking platform with branded tracking capabilities. 
Personalized Communication: The Key to Customer Satisfaction
One-size-fits-all communication is a thing of the past. Today's shoppers expect personalized interactions that cater to their specific needs and preferences. By offering customized communication across multiple channels, brands and marketplaces can build stronger connections with their customers and leave a lasting impression. Here's how to make it happen: 
Email Marketing: Utilize customer data to segment your audience and deliver targeted emails. Send personalized order confirmations, shipping notifications, and delivery updates. Tailor your messages to match the customer's journey and create a sense of anticipation and excitement.
SMS and Push Notifications: Mobile communication channels offer great opportunities for instant and personalized updates. Send real-time notifications about order status, delivery timeframes, and any relevant offers or promotions. Be mindful of frequency and timing to avoid overwhelming your customers.

 
Branded Tracking: Elevating the Post-Purchase Journey
The post-purchase journey doesn't end with a confirmation email. Shoppers want transparency and control over their orders. Investing in a reliable parcel tracking platform goes a long way in meeting these expectations. However, taking it a step further with branded tracking adds significant value for both the customer and the brand: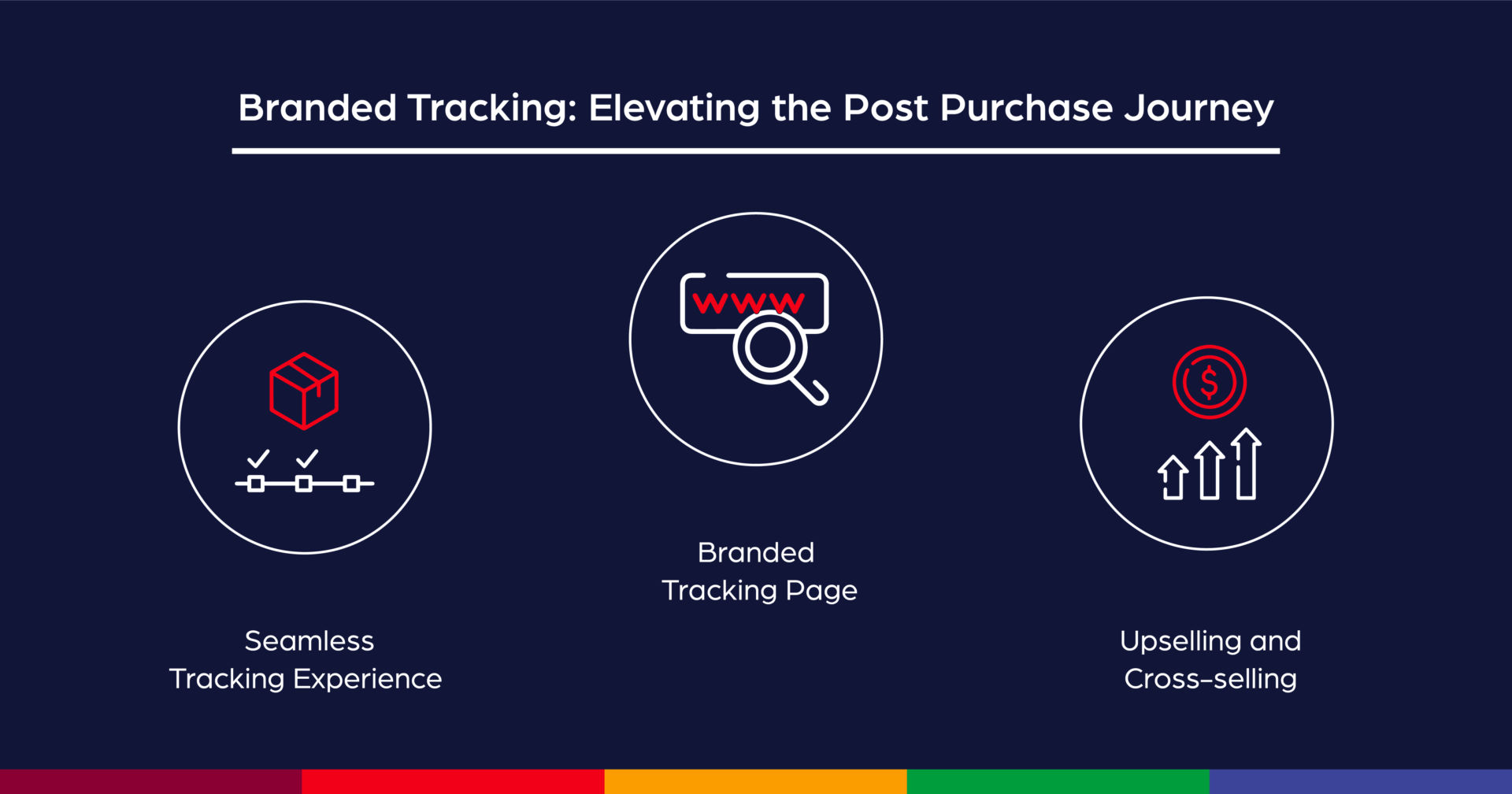 Seamless Tracking Experience: Unifying tracking data from multiple carriers can be very challenging if pursued manually or via outdated legacy systems. Usually, the parcel data volume is very high for any mid-large sized brand or marketplace. Managing this data volume in a safe and fast manner is necessary for providing a good tracking experience to end consumers as well as for answering WISMO or 'where is my order' queries by customer support teams. 

 
Branded Tracking Page: Rather than redirecting customers to a generic tracking page or the tracking pages of shipping carriers, brands should offer a branded tracking URL to their shoppers. This provides an opportunity to showcase the brand's unique identity and maintain consistency throughout the customer journey. 

 
Upselling and Cross-selling: A branded tracking page offers an ideal space for targeted marketing. Use this page to reinforce your brand messaging, cross-sell related products, offer exclusive promotions and provide links to your social media platforms, thereby generating an additional revenue stream.

 
Conclusion:
Delivering a remarkable post-purchase experience is a powerful way to build customer loyalty, increase brand advocacy, and drive repeat business. Customized communication across various channels allows brands and marketplaces to engage customers on a personal level, nurturing long-lasting relationships. Additionally, leveraging a parcel tracking platform with branded tracking capabilities adds value by providing a seamless tracking experience and creating opportunities for upselling and cross-selling. By investing in these strategies, businesses can differentiate themselves in a competitive market and ensure customer satisfaction at every touchpoint. 
Remember, the post-purchase experience is a continuation of the customer journey, and by prioritizing personalization and branding, you can turn one-time shoppers into loyal brand advocates.