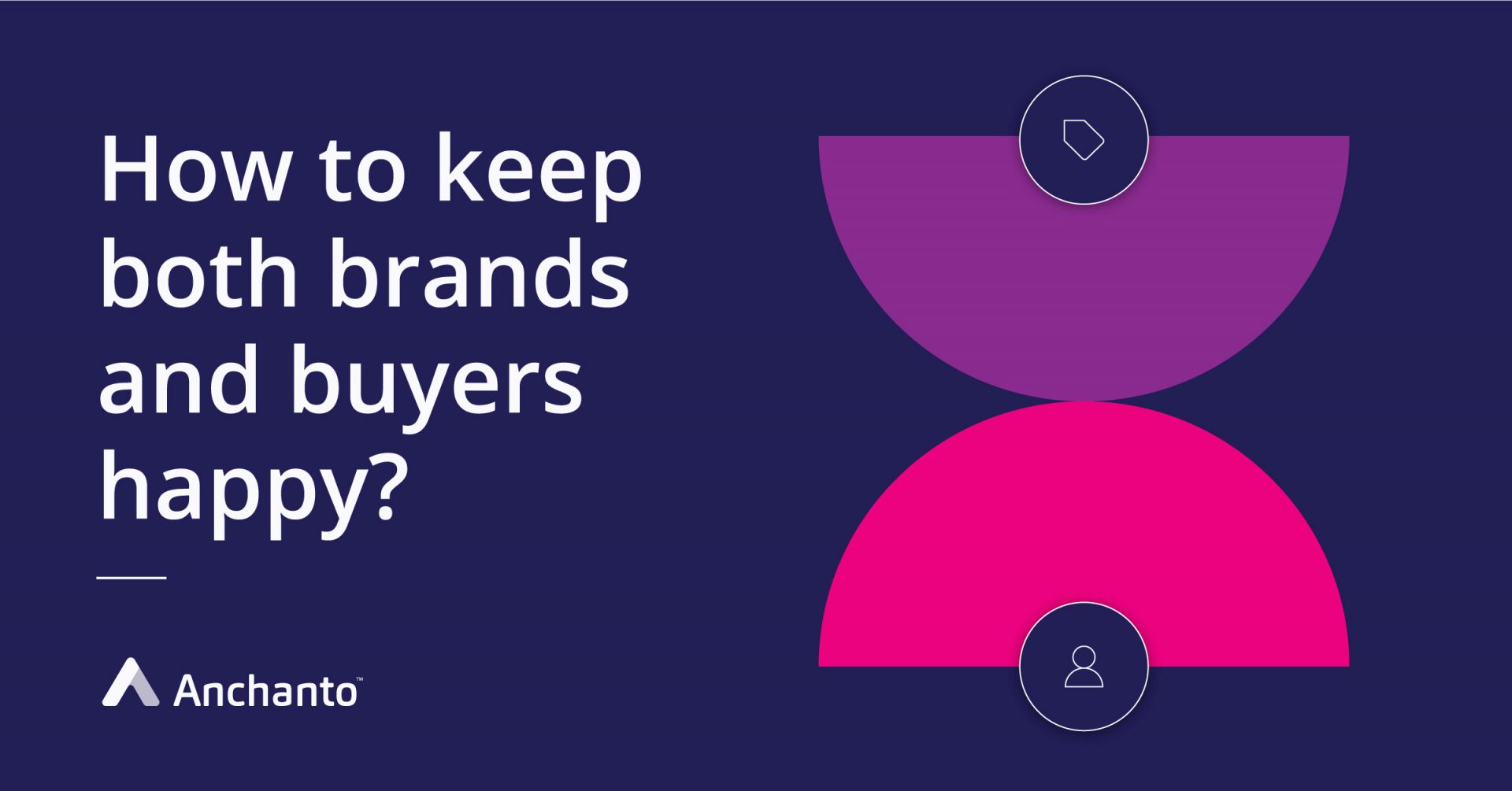 How can distributors keep both brands and buyers happy?
It is critical for distributors to keep a balance and keep their brands happy, while also ensuring a seamless experience for their buyers. Read this blog to understand what buyers and brands want, and how to excel in online distribution responsibilities.
As the world shifts to the new normalcy and adopts online shopping, your distribution responsibilities towards retail brands get all the more challenging. Besides brands, you are responsible towards buyers too. If you fail to please either one you risk losing both, suppliers and customers.
Without customers, your supplier brands will leave and without brands to sell, your customer base will decrease. So, what should you do to keep your buyers and brands happy? The answer to this comes easily once you know what each group wants.
What do brands want?
As a distributor, you are accountable for the sales you make for all your brand partners. To keep your relationship with them strong you need to understand what they expect from you. Next, you must fulfill these in the most effective way possible.
1. Detailed reports
Manufacturers and brands are highly concerned about what you do with the products allotted to you. Your progress with these goods needs to be delivered to the brand regularly so they know what's selling and what is not. Based on this, they will keep up or discontinue selling that particular product. Reports provide this kind of information which is related to sales, marketing, profits, and expenses. With this, it is easy for them to build on their strategies, making you vital to their business.
2. Actionable insights
These are your inferences from reports created that must be conveyed to brands. You are expected to derive in-depth reports that explain customer behavior. For example, while selling backpacks, you find that men prefer buying blue backpacks compared to women, who like black backpacks more. This can improve brand marketing techniques. Other insights include customer responses to promotions, and sales on different retail platforms online and offline.
3. E-commerce marketplace management
To maximize your retail reach you are bound to sell for your brands on multiple online marketplaces. But, listing products, managing critical information such as prices, promotions, combo offers, etc. is hard work, especially if you handle multiple brands. A single product may have 5 variants or more, each of which might have to be uploaded individually on different marketplaces. Now, imagine if a brand assigns 10 different products having 5 variations in terms of color, lengths, patterns, and so on. Listing each is time-consuming and tedious to do, but an essential part of your responsibilities.
4. Organised inventory management and delivery
Being a distributor means managing inventory for more than one brand. This can turn things upside down really quickly if all the brands and its products are not organised properly. Imagine sending the wrong product when an order is placed. It reflects badly on the brand and hence they do not want you hampering credibility. You also risk the chances of getting penalised and reviewed poorly by customers.
What do buyers want?
Today, consumers are shopping online every time and everywhere. Buyers have become demanding in terms of service and quality than ever before.
1. Exclusive shopping experiences
Customers today like to have a smooth browsing experience. Privileges such as try-and-buy, or in-store pick up are a part of customer expectations nowadays and can also help you gain a competitive edge.
2.Varied shipping options
Similarly, customers love having shipping choices such as same-day-delivery, next-day delivery, or self-pickup. In order to provide a seamless shopping experience, you must be vigilant of what customers expect at every stage of the shopping cycle.
3. Easy exchanges and returns
Product return and exchange options give buyers confidence in your business. With this power, online shoppers have the liberty to test the fit, style and satisfaction of products sold online. But, this takes additional efforts of inventory tracking and management.
4. Stock availability
When online shoppers place an order for a product, they expect to receive it. So, its non-arrival will be a big let down. It hurts yours and your brand's image too. This necessitates you to have an inventory system that helps you avoid overselling & underselling.
5. Correct product information
Buyers not just love receiving the correct order on time, but want to have complete information of the product from the minute they view it. Putting incorrect information about the products you sell can result in unnecessary returns, bad reviews and can attract legal intervention too. Similarly, delivery of the wrong products can cost you heavy penalties.
So, how to deliver on both fronts?
The above requirements are recurring in nature and need a systematic way to ensure they are met; especially in the current pandemic effect. As we lie in the stark reality of the global crisis, e-commerce has proved to be a game changer in this crucial period.
With innovative platforms available for e-commerce management offering multifold features to manage your inventory, orders, pricing & promotions, catalogs, and reports across multiple channels, you can ensure high performance that keeps both parties happy. With automated backend operations management, you can not only provide seamless services to your end customers, but also keep your brands updated in real-time.
Having a seamless, error-free robust system has become an essential part of running operations for the post-pandemic period. Such a system can not only help you ensure seamless operations, but also has the potential to make way for expansion & growth for your distribution business.