How Omnimart Reduced Their Picking Errors & Shipment Delays to Zero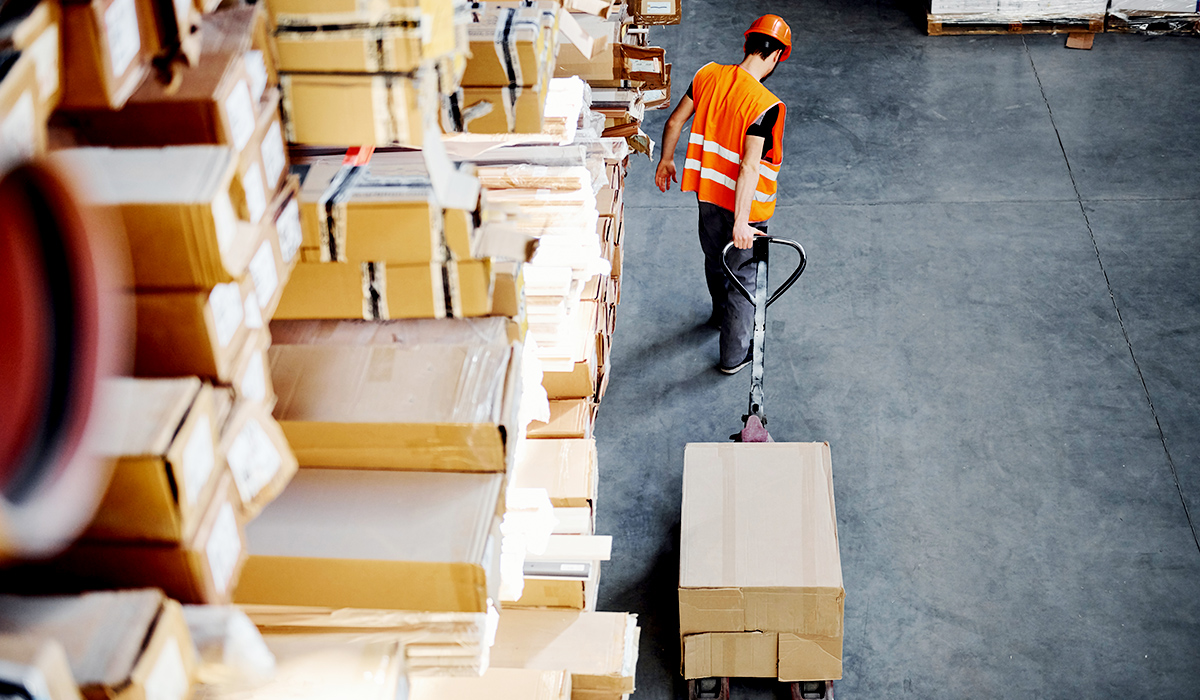 Omnimart is a home improvement retailer selling across e-commerce marketplaces such as Shopee and Lazada. The retail company sells products such as vinyl flooring, PVC wainscoting, wallpaper stickers, light bulbs, as well as travel vacuum bags. Omnimart was founded and currently operates out of Kepong, Kuala Lumpur, Malaysia. But it wasn't always smooth sailing for Omnimart when it comes to e-commerce.
Starting out, manually managing operations like fulfillment, tracking stock levels and product locations worked well for Omnimart. However, as the company scaled, their existing processes posed a severe challenge to their revenue, customer experience, and position in the online market.
Omnimart received 4,000 to 8,000 orders a month and managed stock in a 4,500 Sq.Ft. warehouse. Manually managing these orders and inventory at this scale was no easy feat and it often led to many challenges.
Challenges
During their initial phases of growth, Omnimart experienced a range of obstacles like every other business pursuing e-commerce. And while the company managed to overcome most of these challenges, a few operational problems persisted. Here are the top 3 challenges Omnimart faced in e-commerce:
1. Low visibility on fulfillment flow
One of the biggest pain points for Omnimart was the inability to track fulfillment flow. As a result of this, the company experienced picking errors and packing inefficiency. There was limited visibility of who packs what from the warehouse and this would often cause fulfillment delays. Moreover, tracking employee efficiency was very difficult.
2. Inaccurate stock management
Every morning the Omnimart warehouse manager would print out a stack of airway bills, then sort them out by SKUs, and split them evenly between their pickers and packers. But, without a clear direction to the products ordered, there were many wrongly picked and packed orders. To get the orders correct, the picking and packing process was quite slow.
3. Difficulty scaling e-commerce
As an e-commerce business, Omnimart sold primarily on Shopee. But given its backend dysfunctions, the company couldn't consider multichannel retail. Meeting SLA requirements on one platform itself proved challenging, adding platforms to the mix would only raise the difficulty level.
Implementation
Experiencing a strain on their business operations, Omnimart decided to seek solutions to manage their backend efforts. After researching different options, the company came across Anchanto's e-commerce cloud solutions. The centralized technology and automations from Anchanto reduced dependence on manual processes and streamlined several aspects of Omnimart's business operations.
Learning how Anchanto's SaaS solutions work was a very smooth experience for Omnimart. Within just 3 days of one-on-one sessions with the Anchanto support team, Omnimart was able to explore Anchanto's software and learn to maneuver the technology for their needs.
Omnimart also seamlessly integrated their existing software with Anchanto Order Management and Warehouse Management. As a result, they now have an uninterrupted flow of information and are even able to create and manage different SKUs.
"Anchanto's technology definitely helped us a lot. My favorite feature of Anchanto is the pick-and-pack capability by location or category. This allowed us to streamline our process and eliminate any late orders or errors. I also appreciate the quick action to update their systems and accommodate new technology and changes in the e-commerce market."

– Lee Pui Yee, Warehouse Manager, Omnimart
Solutions
In addition to the above advantages obtained during implementation, Omnimart was able to overcome its pressing pain points with Anchanto's solutions and explore new opportunities. Here are the main improvements witnessed after applying SaaS technology:
1. Better Inventory visibility
Using a centralized system significantly helped to scan and register all stock units received and systematically store each product type in a convenient location based on demand. With product locations for each stock unit registered, Omnimart found it easier to match orders with products much faster.
2. Improved employee performance tracking
With the right SaaS technology, Omnimart digitized their operations and efficiently tracked the movement of employees within their warehouses. And with hand-held devices guiding pickers to the appropriate product locations, the team wasted no time in finding the products ordered.
These changes in operations reduced Omnimart's picking errors and late shipment rate to almost 0%. Previously, their error rate would range between 5% to 10%, which significantly impacted revenue.
3. Sales channel expansion
Through the implementation of warehouse and order management technology, Omnimart received quick and easy integration with online marketplaces. This enabled the company to conveniently launch its business on Lazada.
The company is currently exploring Anchanto's TikTok Shop integration to test out social commerce as a new revenue stream.
Conclusion
Omnimart managed to achieve several feats with the support of e-commerce solutions from Anchanto. As the business expands to adjacent products in its industry, they plan to use Anchanto's smart technology to manage their products and orders.
Digitizing operations through SaaS solutions has given Omnimart the means to simplify its e-commerce and focus on their key objectives, which are selling their products and providing customers with a positive experience every time.