Implementing Direct-to-Consumer Strategy Across a Tiered Distribution Model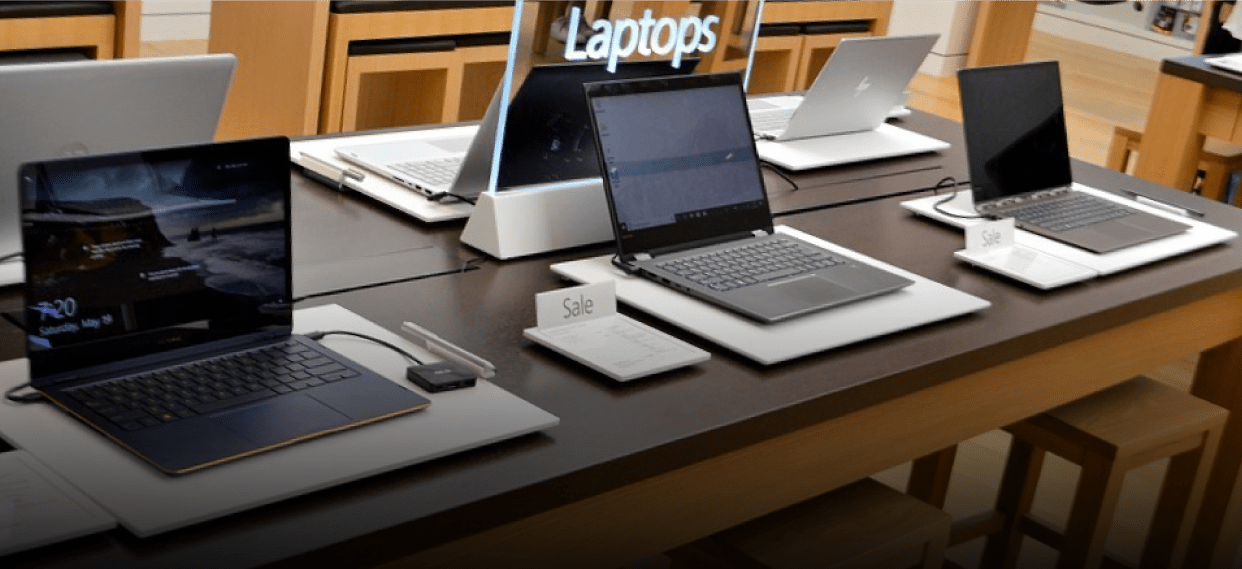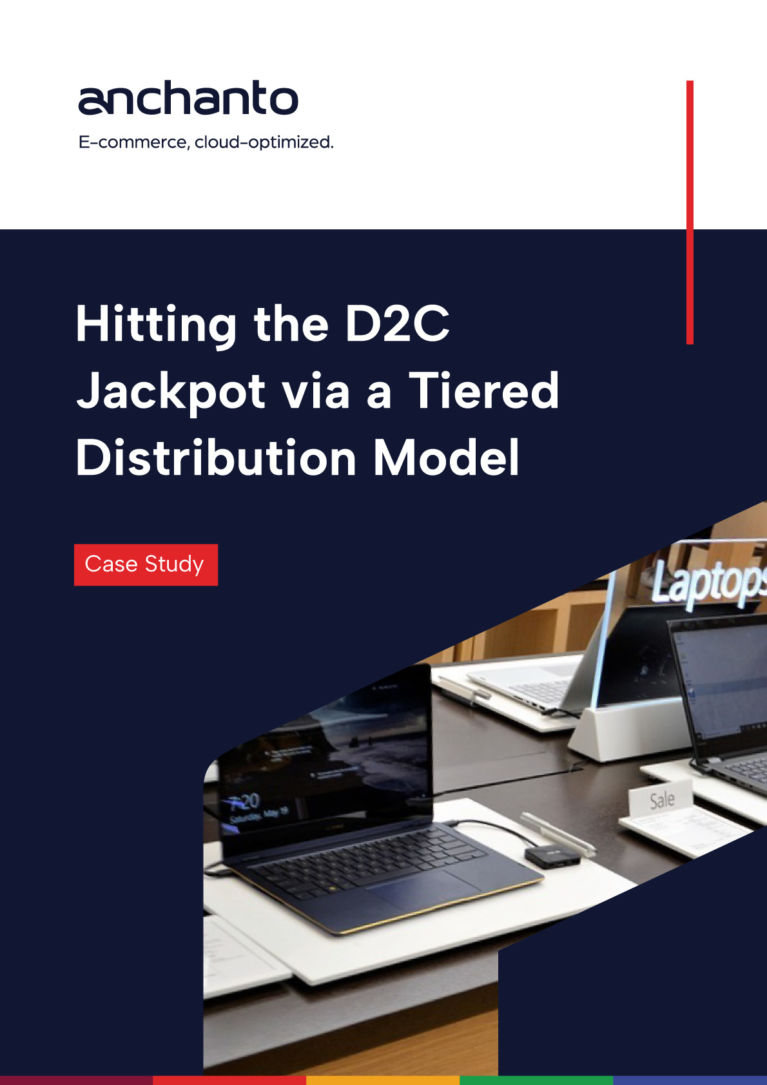 Short on time? Download now and read on the go.
As per hitherto business practices, fortune brands use a tiered product distribution model across the globe. Now with the emergence of eCommerce, brands want to have a wider reach and deeper connection with their consumers and hence are very serious about their online presence for product sales.
This case study presents an insightful approach to how an electronics company improved its distributors' network and effectively executed direct to consumer strategy with a comprehensive technological solution.
Challenges
Almost all consumer electronics brands, since long, have been doing business through a typical distribution model. Because of the nature of their business model and products, brands are unable to sell on their own and would always need tier I, II, and III distributors and ORPs for product sales. Similar to the industry standards, this brand too had implemented this distribution structure and resultantly faced implementation challenges:
1. Channel Conflicts
The current eCommerce distribution and sales mechanism of the brand restricted them to have any clarity on the end customer. What the brand needed was credible information about their customers such as who's buying, from where they're buying, and what they're buying, and also crucial sales performance insights related to their products, models, channels, marketplaces, official distributors and ORPs.
Therefore, the brand tried to increase their online presence through flagship stores on brand.com and official online stores on marketplaces, which in turn gave rise to channel conflicts. Tier II and in some cases tier III ORPs felt threatened by the presence of the brand's online stores. While the brand wanted its ORPs to sell more and take the brand to more retail customers, ORPs reacted differently to this decision. The ORPs felt that they were in direct competition with the brand itself, effectively resulting in the brand's performance.
Thus, the unfounded channel conflict affected the brand sales on marketplaces and hence the brand needed to look for a credible solution that would take care of these nagging issues.
2. Variable Customer Experience
Presence of diverse offers from different authorized ORPs of the brand was confusing the customers and they found it difficult to traverse their way to the actual product listing that they were searching for. As a result, customers used to have less confidence in the veracity of the product because of the substandard product content and digital assets and would therefore shy away from choosing a product from the brand's inconsistent catalogue.
This potential loss for the brand pushed them to look for ways that could enable them to standardize their product catalogues offered by ORPs with world-class content and visuals across marketplaces.
3. Inventory management vs. Listings and Sales on Marketplaces
Small ORPs list the products on popular marketplace with the limited inventory deals available at hand. This affected brand visibility and promotion on digital platforms since limited stock equals limited sales and revenue for the marketplace, and hence they were not able to not extend preferential treatment to sellers with shallow inventories of products.
As a result, the brand wanted to have a dependable strategy to increase sales on eCommerce channels and marketplaces while still working closely with ORPs and effecting sales through them.
Implementation
Thus, the consumer electronics brand approached Singapore-headquartered Anchanto with their problem statement and sought a credible solution that would work seamlessly and help them achieve their business objectives.
As a start, team Anchanto conducted a thorough analysis of the reasons of the failure of the brand's first system integration attempt and found that the complex nature of the manual process of establishing a connection of the brand's PIM with the marketplace backend was solely responsible for it. The team looked at the brand's problem statement in totality and after careful consideration, offered a multi-layered comprehensive solution through Anchanto OMS, the company's dependable SaaS product that could be customized to suit the brand's business objectives.
Keeping in view the complexity of the consumer electronics brand's systems and interfaces, team Anchanto took a multi-layered approach to the solution. The team initiated the solution by understanding the systems of the brand.
Anchanto then mapped all existing processes, current systems, and business processes and capabilities, created the blueprints, and then designed a robust solution by customizing Anchanto OMS to suit particular purposes of the brand.
The Anchanto team later conducted intense workshops for the brand's internal team, tier I and tier II ARPs and ORPs to drill down the solution. The team then started with in-depth solution implementation, training, and onboarding of all brand staff in a phased manner.
The brand used the Anchanto OMS platform to distribute their ready-rich content to flagship stores, official stores, and tier I and II partners, and ORPs. They also enabled their partners to use Anchanto OMS as a tool to become more efficient, organized, and experience seamless order process management and customer support. Anchanto OMS enabled the brand not only to push quality rich content on marketplaces but also to extract at will customer and other product performance related data such as:
Who's Bought what on Which Platform

Preferred Price Points

Customer Response to Promotions

Tier I and II Partners' Performance in

Terms of Selling Products

Service Quality

Many Other Performance Metrics Too
The brand achieved the unique feat of giving their tier I and II ORPs a system and world-class quality catalogues to run online operations and occupy coveted top search results on marketplaces.
Solution
a. Integrated inventory flow across channels
Anchanto OMS enabled the brand to solve and manage challenges such as channel conflict and shallow inventory practices of small ORPs in a very novel way. Earlier, the brand's tier II ORPs used to buy inventory from tier I and hence used to get invoices from them. The limited stock-buying capacity of small ORPs always affected listings and sales of the brand on marketplaces. Anchanto OMS's unique solution to both these issues changed the game completely in the brand's favor as the solution created a win-win situation for all. Anchanto OMS got the brand, tier I and all tier II ARPs and ORPs on the discussion table and offered them the possibility of reflecting the inventory figures of tier I for a particular product in the accounts of tier II on marketplaces.
This solution was unique in many ways:
It solved the shallow inventory practices issue of tier II because of which marketplaces used to downgrade them. Tier II now had the entire inventory of tier I at their disposal on all marketplaces without having to buy any inventory upfront from tier I.
b. Centralized visibility across channels
The solution also enabled tier I to directly ship a product to the end customer who had bought it online from the authorized store run by any tier II on a particular marketplace. Anchanto OMS also integrated the WMS of tier I with marketplaces for real-time updates and readied the system to be able to serve individual retail clients seamlessly. Anchanto OMS's capabilities offered a seamless solution to all major pain areas of the fortune 500 consumer electronics brand and opened a smooth interface between their systems, their distributors, and marketplaces to give a world-class shopping experience to end customers.