Leading Malaysian Apparel Brand Jovian Partners with Anchanto, Goes Through an E-commerce Growth Surge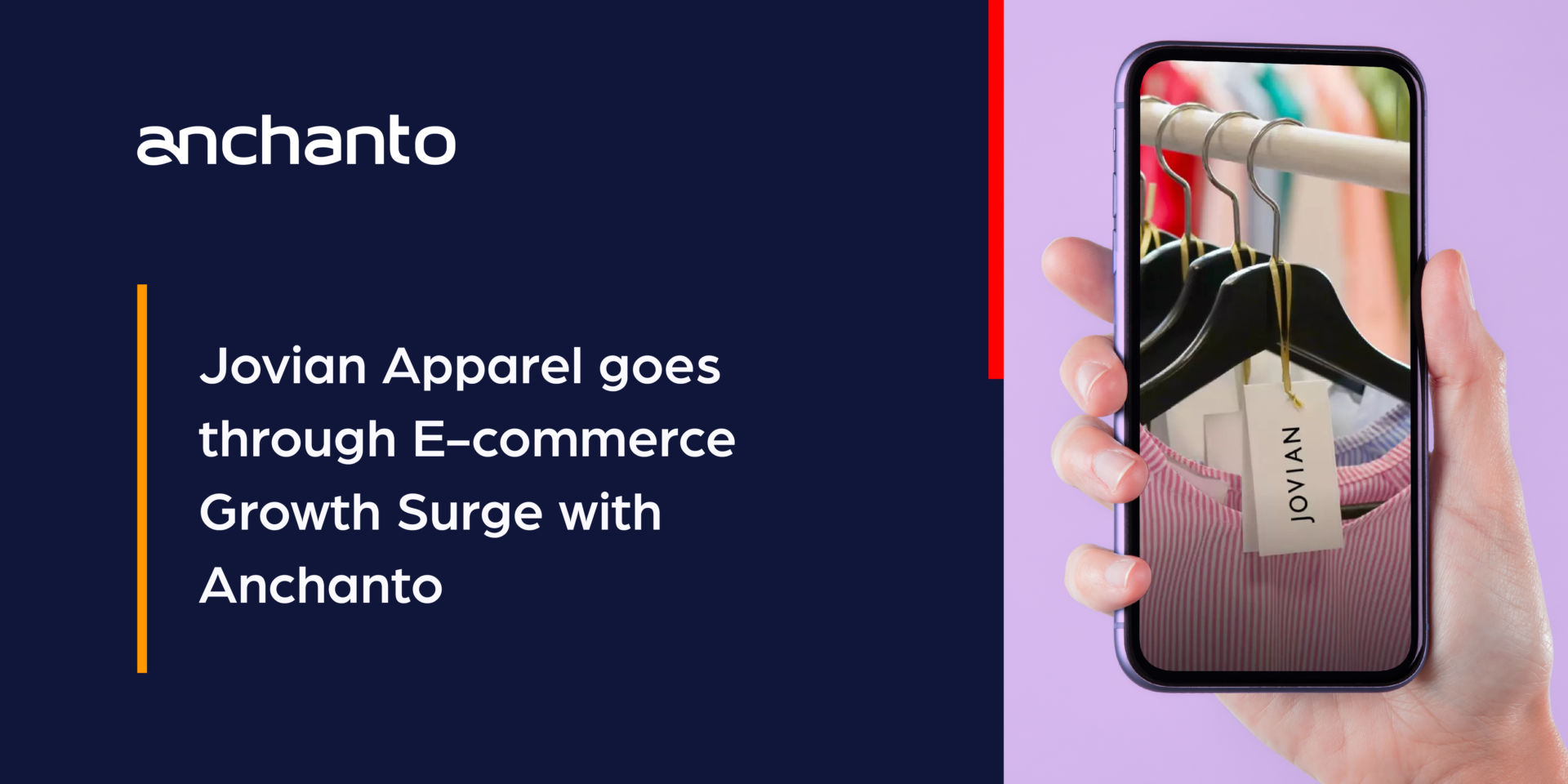 Jovian leveraged Anchanto's SaaS solutions to roll out e-commerce strategy, achieved over 1300% growth.
The company aims to become the fastest-moving e-commerce company in Malaysia
Kuala Lumpur, Malaysia, 21 June 2023 – Established in 2007 by the Jovian Mandagie, Jovian Apparel has redefined the fashion landscape in Malaysia with its exquisite apparel, accessories, modest fashion, lifestyle goods, and must-have products. Initially venturing into e-commerce through their Shopify page, Jovian quickly realized the potential of online retail and expanded their reach to marketplaces such as Shopee, Lazada, and Zalora. However, battling the challenges of managing separate inventories for each platform hindered their digital growth.
Jovian, a prominent fashion brand in Malaysia, faced several operational challenges on account of manual, decentralized processes. One of their greatest obstacles was low inventory and operations visibility, which made locating products and SKUs in their warehouse time-consuming, leading to operational inefficiencies.
Additionally, with segregated inventories for each platform, updating stock levels in a timely manner became cumbersome for the brand, resulting in overselling issues and customer dissatisfaction. Jovian's picking and allocation processes also faced restraints impacting their ability to meet fulfillment SLAs and deliver exceptional customer experience.
To address these inventory-related barriers and drive seamless operations, Jovian sought a comprehensive solution capable of managing multichannel selling and backend warehouse operations. Recognizing the need for a robust technology platform, the company decided to implement Anchanto Warehouse Management.
The strategic partnership with Anchanto, gave rise to an impressive transformation in Jovian's e-commerce operations and a growth of over 1300%.
"With Anchanto's centralized software solution, we managed to tackle every single one of our issues. The efficiency of their technology has helped us maintain a systematic backend where everything is more stable, organized, and well taken care of. We can see all our inventory centrally and can delegate stocks to all our main (e-commerce) domains. This helps us prevent overselling and achieve a 24-hour delivery rate for 95% of their orders." says Jovian Mandagie, Founder and Chief Executive Officer, Jovian.

Kumerasan, Head of Warehouse at Jovian also says, "While Anchanto gives us B2B and B2C solutions, it also makes sure to eliminate our challenges and help us achieve our KPIs. Before Anchanto we could fulfill only 500 orders a day, with their solutions we fulfill 7000 orders within ambitious timeframes."
Given the fragmented nature of e-commerce, Anchanto aims to bridge the industry gaps with centralized inventory management, automations, enhanced processes for faster delivery, and much more.
Anchanto Co-Founder and CEO, Vaibhav Dabhade, says, "With over 120 customer-facing employees of various nationalities across 11 different countries, we have that level of global exposure, diversity, and inputs to provide world-class, global, and powerful solutions for retail enterprises and big-scale brands. This is what enables us to assist companies like Jovian with scalable solutions."
Jovian is currently enhancing their technology usage and strategizing with it to shatter business limitations, streamline multichannel selling, and surge in growth. Going forward, they aim to achieve same-day deliveries and further strengthen their position as a leading e-commerce platform in Malaysia. With the support of Anchanto's global and scalable technology, Jovian is confident in realizing their vision and driving continuous growth in their e-commerce business.