A Retail Giant's Key To E-commerce Growth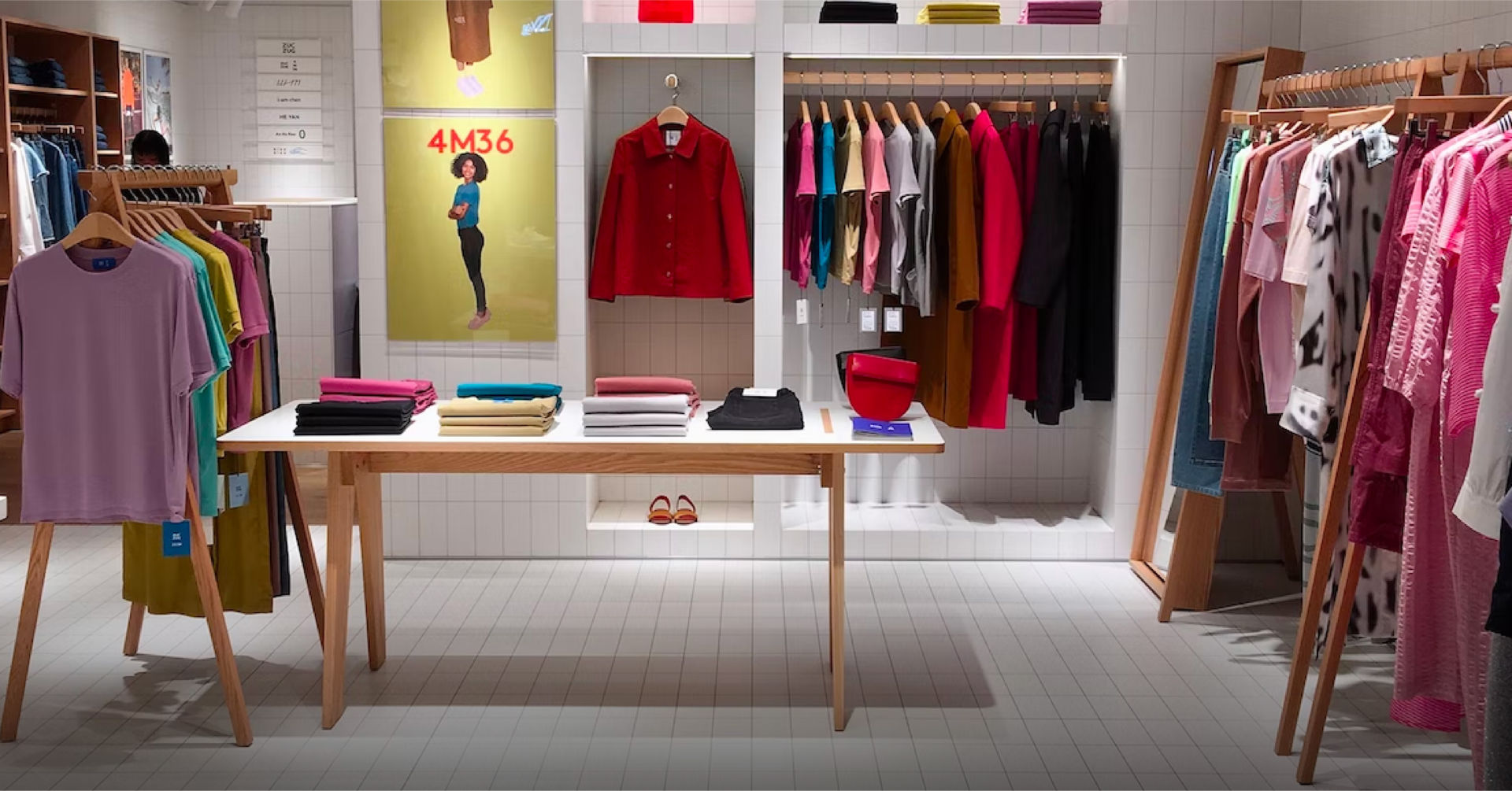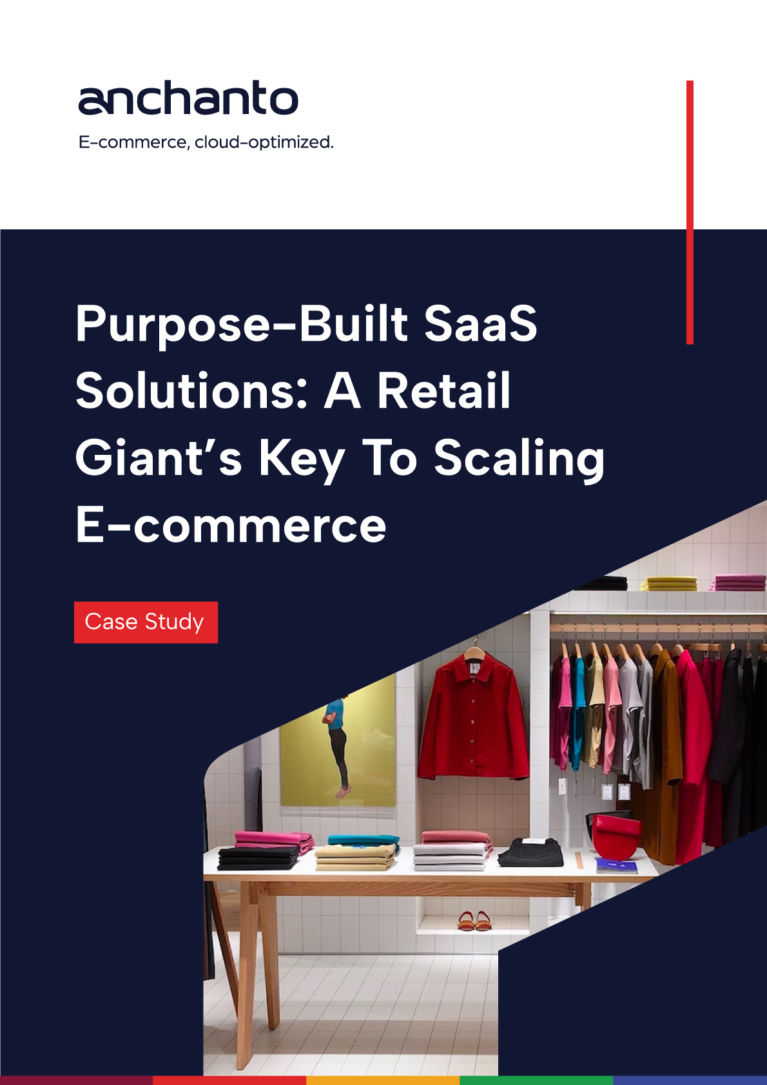 Short on time? Download now and read on the go.
This case study presents insights into one of the largest chain of retail stores for local and international brands in the Philippines. The retail giant houses a broad range of brands that it sells online and offline. Its e-commerce team manages a total of 659,993 SKUs and receives over 50,000 orders on average each month.
As a significant player in home furnishings, fashion, and food retail, every time the company adds more items to a product line its SKUs and orders increase. The growth of the e-commerce market is also influencing the influx of orders received by the retailer.
Two years ago, the retail giant's order and inventory management technology could barely handle its order volumes and the variety and scale of inventory. This led to challenges that were decelerating its e-commerce efforts and revenue.
Challenges
1. Low inventory and operations visibility
With a well-developed Warehouse Management System, the renowned retail company was experiencing low visibility of inventory and internal operations. Given the number of brands and product categories the retailer handles, this proved to be a huge challenge.
2. Inability to manage multichannel orders
To capture the e-commerce market, the retailer wanted to sell online through its own Shopify website along with marketplaces like Shopee, Lazada, and Zalora. With a multichannel presence, managing large order volumes proved difficult for the business. The time it took to sort and process different orders from its online sales channels was longer than anticipated and managing accuracy was getting tougher every day.
3. Unsatisfactory integration with systems and applications
Besides managing order processing and inventory syncs, it was challenging for the retail brand to connect its systems and applications for an easy overview, business control, and flow of data. This obstructed the retailer's efforts to work smart and process purchases, manage inventory and take care of product catalogs, promotions, and customer requirements.
4. Order delays when partially out of stock
From time to time, inventory replenishment delays are expected, especially when managing hundreds of brands. In such situations, consumers are kept waiting and this affects the experience with the retailer. As a top retailer, the company takes pride in delivering an exceptional customer experience and would attempt partial order fulfillment for the items that it did have in stock. But the brand found it difficult to manage this along with fresh order volumes coming in constantly.
Requirements
1. A system to capture orders
2. Order-splitting technology
3. Integrations with carriers
4. Integrations with apps and systems
Solutions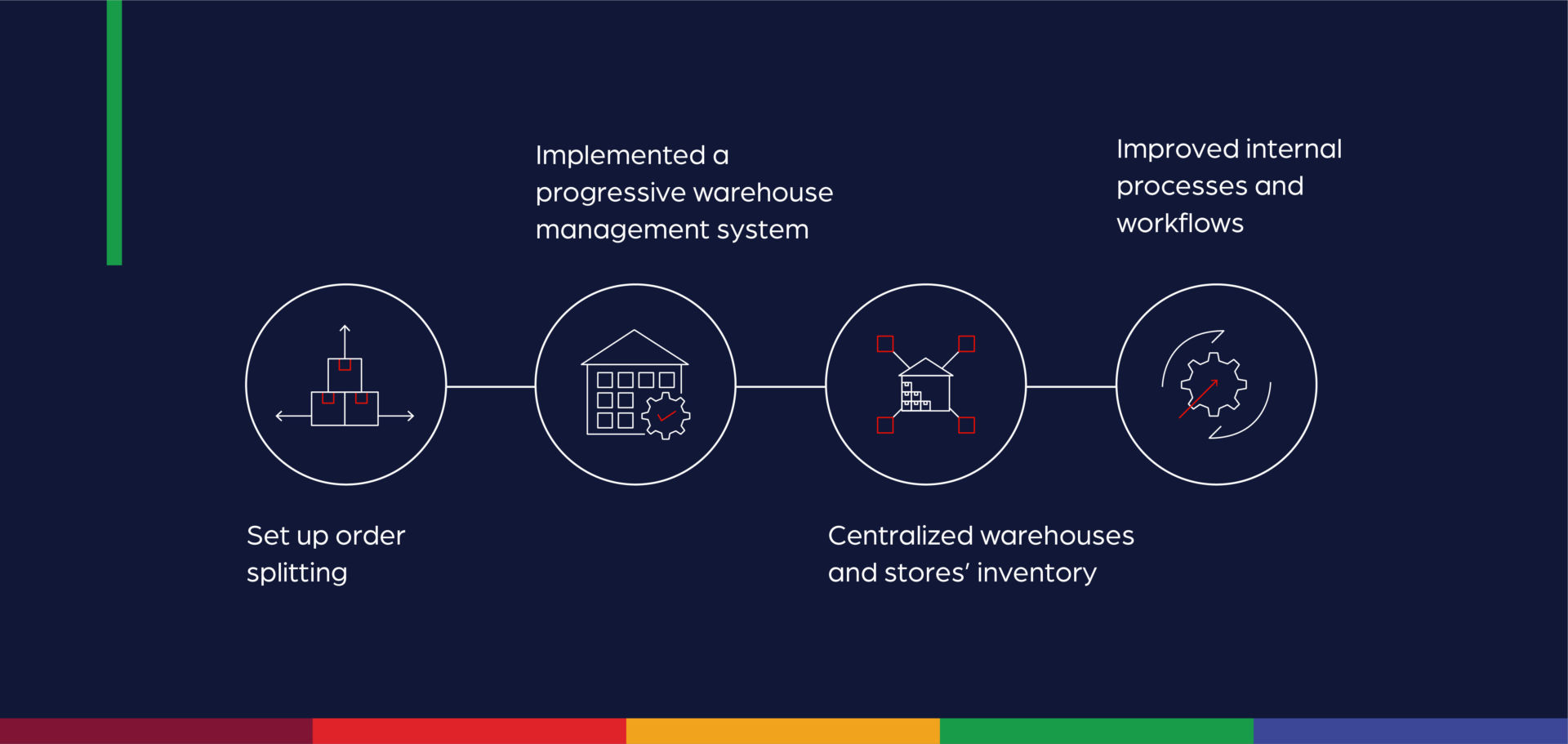 1. Set up order splitting
The mega-retailer specifically requested an order splitting or partial fulfillment setup for its webstore on Shopify. Anchanto Order Management System already has this feature in-built allowing the retailer to split orders for all products and immediately initiate fulfillment based on stock availability. With this capability, the retailer's online operations now receive effective order orchestration and inventory coordination.
2. Implemented a progressive warehouse management system
The retailer wanted an advanced and reliable Warehouse Management System capable of automating processes, reducing errors, and eliminating delays. We presented to the company Anchanto Warehouse Management a purpose-built SaaS system that not only automates inventory processing and fulfillment activities but goes beyond this.
With Anchanto Warehouse Management, the retail company manages its operations and inventory seamlessly compared to before. The warehouse management system is capable of scaling along with the business and is flexible enough to incorporate new capabilities.
3. Centralized warehouses and stores' inventory
Keen on centralizing its inventory across its warehouses and stores, the retailer sought Anchanto Order Management. The OMS helped connect all of its inventory ensuring orders were fulfilled even if the nearest location was out of stock. Anchanto Order Management identifies the next nearest location and connects it to the order received. This process takes a few seconds, which avoids delays and alerts consumers of the exact time it will take to receive purchases.
4. Improved internal processes and workflows
With several processes, systems, platforms, and partners involved in its e-commerce operations, the retail brand required each of these to be connected for the smooth flow of data. Our e-commerce SaaS systems can integrate with multiple sales channels, carriers, ERPs, and other essential systems. In addition to these, we also custom-built integrations with three carriers- 2GO, LBC, and XDE for the retailer.
Through our integrations, this leading chain of retail stores can send order information to each of its teams and partners at every stage of the e-commerce process. That way, timely communication takes place, orders are processed quickly, and customers are happy.