Top 40 Marketplaces in APAC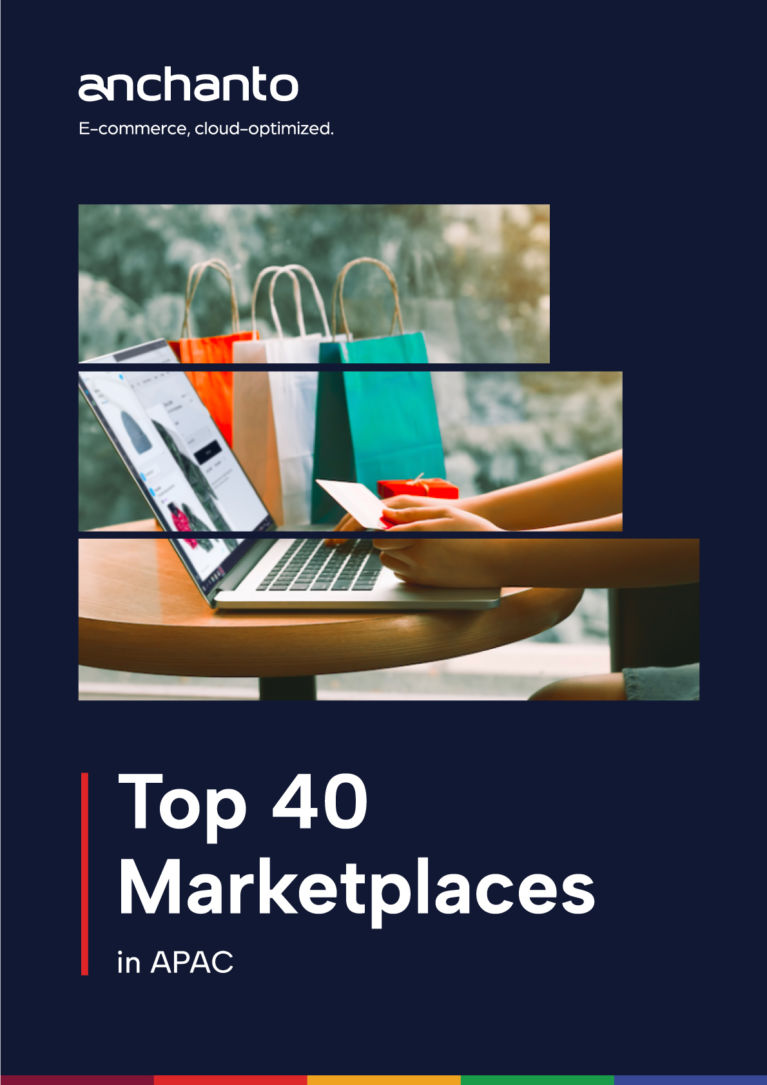 Short on time? Download now and read on the go.
Introduction
As the retail landscape shifts online, e-commerce has now become much more than an innovative idea. Considering the rate at which e-commerce is growing across the globe, 95% of all purchases are expected to be made online by the year 2040[1].
With shoppers looking for everything online, from essential goods to luxury items, being present on marketplaces has become non-negotiable for businesses.
If you are planning to enter the APAC e-commerce market or wish to expand to newer sales channels, marketplaces are the best way to move forward. The right marketplaces can help you reach your target audience, increase revenue, and help you scale online. Every marketplace has unique offerings. Being present on multiple channels is the best option to reach a wider audience, and it's important to get started with the right ones.
Top 40 E-commerce Marketplaces in The APAC
We have curated a list of the top 40 online marketplaces across APAC, Europe, the UK, the USA, and Africa with potential buyers across APAC (presented in alphabetical order) to help you choose the best ones for your business.
1. AliExpress
Based in China and owned by Alibaba Group, AliExpresses launched in 2010. It is a global e-commerce platform made up of small businesses offering a wide variety of consumer products worldwide. It runs its websites in English, Spanish, Dutch, French, Italian, German, Polish, Turkish, Portuguese, Indonesian, and Russian languages. It facilitates small businesses to sell across borders
Region: China

No. of Daily Visitors: 20M+

No. of Active Buyers: 150 Million
Amazon started in 1994 in the United States of America, as an online book store, and over the years, it has become the global market leader in e-commerce and also offers its own brand of products. Sellers need to pay only referral fees and closing fees. There are no separate fees for listing, payment collection, and/or subscription.
Businesses that have long, positive selling histories, practice competitive pricing and frequent promotion campaigns with Amazon have better chances of obtaining one of the top spots. This will also enable them to win the Amazon Buy Box[2] button which has shown increased sales for many merchants.
Regions: Global

No. of monthly visits: 5.2B

Product Category: General

Market Share: 37.9% in the USA as of 2020[3]
BliBli, an initial pioneer of the online shopping mall, offers thousands of products to choose from across 15 categories on its platform. Blibli provides a feature called 'My BliBli' that allows its customers to customize their shopping experience. Shoppers can choose their favorite product categories and stores, make their own wishlists, monitor their shopping histories, and manage their purchasing points and special coupons through this feature.
Regions: Indonesia

No. of monthly visitors: 202M

Product Category: General
Launched in 2010, Bukalapak allows its merchants and sellers to digitally sell their goods without investing a large amount of capital to make transactions. Bukalapak's first major success was when folding bicycles started trending in 2010. Back then, there were many communities selling various types of bikes and biking accessories, which played a significant role in increasing Bukalapak's shoppers.
Regions: Indonesia

No. of monthly visitors: 38.58M

Product Category: General
Launched in 2017, Catch has significantly grown in the last few years and it is the third most popular Australian marketplace in terms of overall online visitors.
With the rise of major online marketplaces and more fulfillment centers popping up around the geography, Catch.au has gained popularity in Australia. Its sellers are required to apply on the platform and are cross-checked to ensure they meet the 'Catch Values'.
Regions: Australia

No. of registered users: 2.3M

Product Category: General
6. Coupang
Coupang puts customers first and has developed a unique business model that is powered by speed and agility. Their same-day delivery and early morning delivery are some of the reasons why customers like shopping with them. They have broken tradeoffs around speed, selection, and price.
Providing exceedingly fast shipping speeds on millions of items including fresh groceries, delivered within hours nationwide, Coupang is known to be one of the most prominent marketplaces in S. Korea. They have over 100 distribution centers, with a total size of 2.3 million square meters, capable of storing millions of products.
Regions: South Korea

No. of registered users: 15M

Product Category: General

Market Share: 24.6% in South Korea as of 2020[4]
Founded in 1995, eBay is a multinational e-commerce company that provides C2C online sales services. It has risen to become a retail powerhouse leading the e-commerce space. It offers both fixed and listing-based pricing, which means that products can be sold by auction as well as 'buy it now'.
Regions: South Korea

No. of registered users:182M

Product Category: General

Market Share: 5% in the USA as of 2019[5]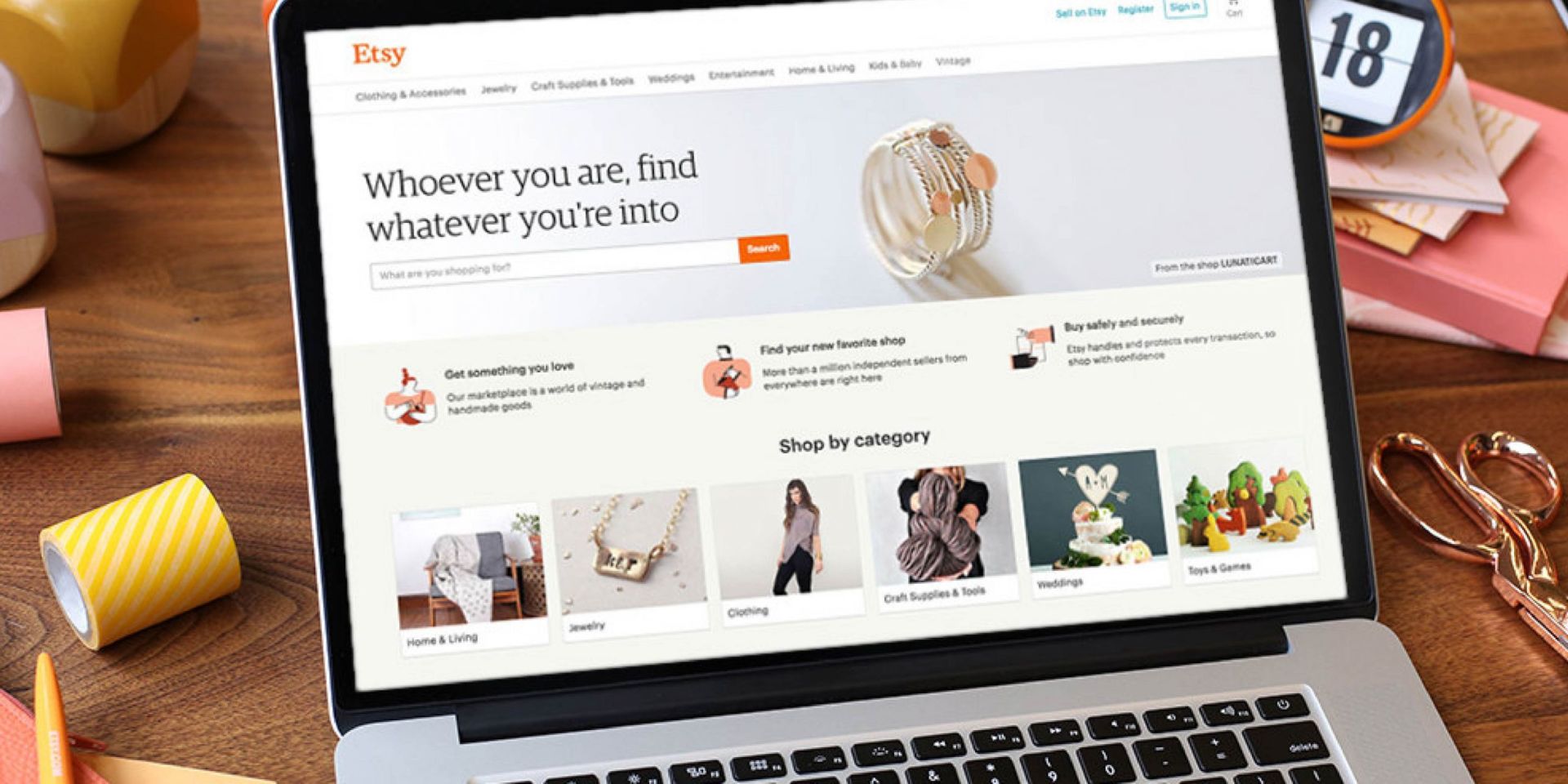 Etsy is a marketplace that's best known to offer handcrafted and vintage items. In 2015, it began including maker-developed manufactured goods, but only for select accounts on the marketplace. You can easily get access to an active buyer network, a pop-up storefront, and tools to help market your business on the platform. Founded in 2005, this marketplace is headquartered in Brooklyn, New York, USA. The platform is home to various types of sellers – from hobbyists to professional artists and craftsmen. With a motto of "Keeping Commerce Human", Etsy poses as a marketplace centered around creativity and handpicked vintage goods.
If you are a seller, you will be charged a $0.20 listing fee to sell on the marketplace. Listings expire every four months and for every sale you make, you will be charged a 5% transaction fee of the displayed price, plus the amount you charge for shipping and gift wrapping.
Regions: Worldwide

No. of monthly visitors: 81.9M

Product Category: Arts & Crafts, DIY, Gifts
9. Flipkart
According to ShipRocket, Flipkart is one of the best online marketplaces in India. Similar to Amazon, Flipkart too, started its services by selling books online. Launched in 2007, Flipkart aggressively expanded its product categories to 80 million products across different categories and sub-categories. It quickly became successful after its early adoption of Cash-On-Delivery services and supporting its sellers by developing its own logistics infrastructure. Sellers with Sole Proprietorship Firm or Pvt. Ltd. companies can easily sell through this marketplace. There are different details that Flipkart requires based on the type of business sellers have.
Since Flipkart has a self-service portal, businesses must have at least ten products to list and sell on Flipkart. It provides a dashboard to control all sales operations. In addition to that, it also provides promotions and advertising, and analytic support, for sellers to have complete knowledge of which product is doing well in terms of prices and other factors.
Flipkart has introduced Flipkart Advantage service for their sellers. It offers the seller a dedicated storage space, a quality check of their products by experts, faster delivery.
Regions: India

No. of monthly visitors: 88M

Product Category: General

No. of active sellers: 450K

Market Share: 31.9% in India as of 2020[6]
10. Fruugo
Based on their Linkedin page, Fruugo is a unique, fully localized global marketplace where shoppers in 46 countries can buy products from retailers all around the world. Its unique capability of adding different products from different cross-country sellers makes things easier for its shoppers. To start selling in Fruugo, first businesses need to have  – Up to date product information, images on white background, Products with GTIN, must be able to ship internationally, shipping costs to be under 10% of the product's price.
Since Fruugo is known for cross-border e-commerce, sellers need to keep updated catalogs and product information at all times.
Regions: Global (46 countries)

No. of registered users: 25M+

Product Category: General
11. Gmarket
Gmarket is an e-commerce website based in South Korea. The company was founded in 2000 as a subsidiary of Interpark and was acquired by eBay in 2009. It revolutionized the collectibles market by bringing together buyers and sellers internationally in a huge, never-ending "yard sale."
Regions: S.Korea and China

No. of monthly visitors: 11.1M

Product Category: General

What's in it for Sellers: Gmarket generates revenue from sellers, who pay a fee based on the selling price of each item and a fee based on the starting price, and from advertising. Sellers with high ratings generally garner higher bids.
12. Interpark
Interpark was founded in 1996 and is the first e-commerce company in Korea. It is derived as a combined word of "Internet" and "theme park", which implies the joy of shopping on the internet.
Regions: Global (Ships products to 220 Countries)

No. of monthly visitors: 90M

Product Category: General
JD is China's one-stop e-commerce platform. Its direct access to an unrivaled range of authentic, high-quality products, helps leading local and international brands to tap into China's fast-growing e-commerce market. Its sophisticated data-driven delivery technologies enable its shoppers to enjoy the same- and next-day delivery standard, with a high-quality level of service.
Regions: China, and Indonesia

No. of monthly visitors: 471M

Product Category: Electronics, apparel, and home furnishings, FMCG, fresh food, home appliances
Jumia is a leading e-commerce platform in Africa. It is built around a marketplace, Jumia Logistics, and JumiaPay. The marketplace helps millions of consumers and sellers to connect and transact. Jumia Logistics enables the delivery of millions of packages with over 40 million product categories through its network of local partners.
Regions: Africa

No. of annual active customers: 6.8M

No. of sellers: 110K

Product Category: General
Lazada is a marketplace owned by Alibaba Group that operates in Indonesia, Malaysia, the Philippines, Singapore, Thailand, and Vietnam. The platform is a part of the daily lives of people in the regions where it operates. In fact, Lazada has one of the largest logistics and payment networks across these regions and aims to accelerate Southeast Asia's progress through commerce and technology. With products that range from fashion to electronics to consumer goods, Lazada is a leading market leader in the APAC region. Lazada's cutting-edge technology infrastructure makes it the preferred e-commerce channel for shoppers and sellers alike.
In 2020, the platform surpassed its 11/11 shopping festival record with 40 million (1)users and 400,000 brands and sellers participating in the sale.
Regions: Southeast Asia

No. of monthly visitors: 172.7M

Product Category: General

Market Share: 23% in Singapore as of 2020[7]
PrestaShop's Linkedin Company page mentions that it is one of the world's most popular e-commerce platforms and most successful open-source projects. PrestaShop is the leading e-commerce platform in Europe and Latin America. It allows entrepreneurs and companies with ambitious projects to create and develop their own e-commerce site.
Since the beginning, PrestaShop has been dedicated to helping entrepreneurs and businesses push the boundaries of commerce and thereby achieve their ambitions.
Regions: Global

Headquarter: India

Parent Organization: InstaMojo

Product Category: Web Store/ Marketing
17. Looksi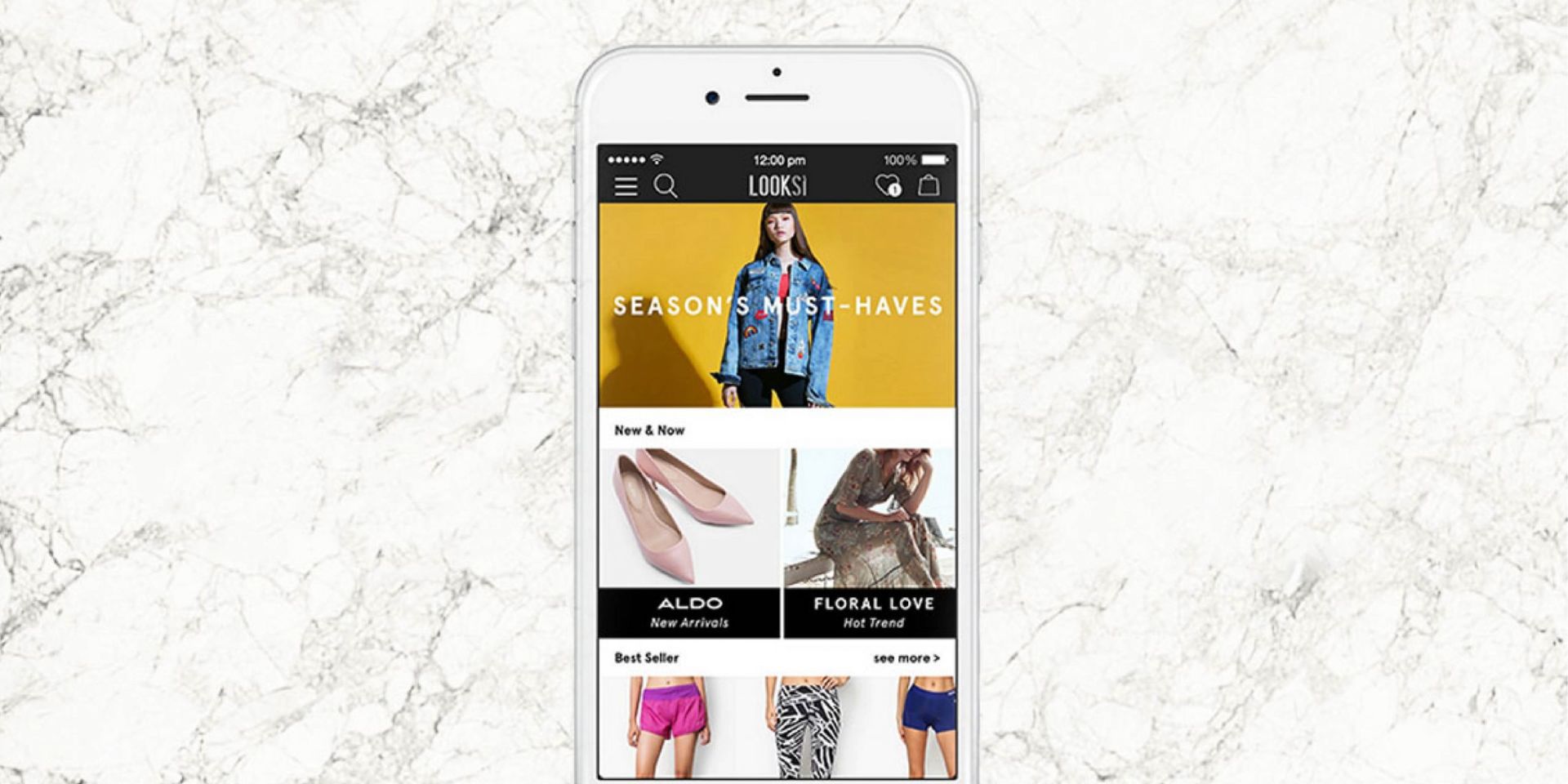 Launched in 2013, Looksi is now known as Pomelo Fashion. It is one of Southeast Asia's leading omnichannel platforms with a global mindset: on-trend, online, on-the-go. With an undisputable sense of style at an unparalleled price, Looksi offers fast shipping, with a min. spend of 990 THB.
Regions: Southeast Asia

No. of monthly visitors: 4M+

Product Category: General
18. MEI
In July 2015 Alibaba invested in Mei.com to complement the selection of affordable luxury goods for Chinese consumers on Tmall.com, China's largest third-party platform for brands and retailers. Mei.com is focused on two key initiatives: launching cross-border activities to offer its customers access to a wider product range and more in-season products, and engaging through new experiences by leveraging technology. It looks to implement analytics for further personalization and create more customer value, as well as strategic brand partners, and continue to enhance our offering, especially in terms of lifestyle.
Regions: China

No. of monthly visitors: 1.5M

No. of sellers – 2400+ Global Luxury Brands

Product Category: Luxury e-commerce
19. MetroDeal
MetroDeal is one of the most successful e-commerce websites in Asia, with growth rates of more than 20% every month. It specializes in areas of the marketplace, traveling, and services, with the aim to provide flawless customer support and experience, currently present in several markets.
Regions: The Philippines

No. of monthly visitors: 651,580

Product Category: Wellness and Spa, travel, restaurants, etc.
20. Myntra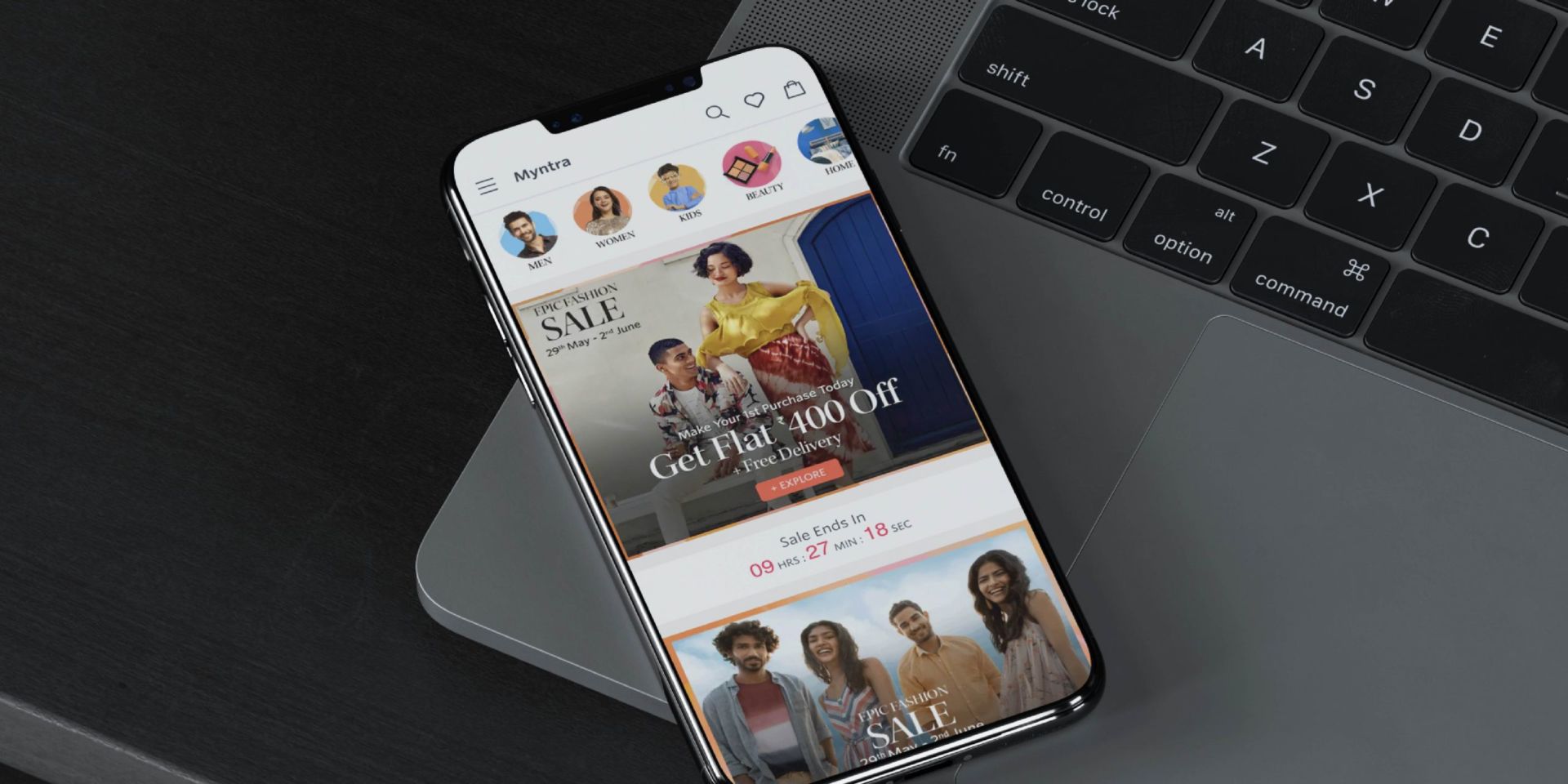 Myntra, a unit by Jabong.com, is an Indian fashion and lifestyle e-commerce portal founded by Praveen Sinha, Lakshmi Potluri, Arun Chandra Mohan, and Manu Kumar Jain. In July 2016 Flipkart acquired Jabong through its unit Myntra for about $70 million. In February 2020, Flipkart formally shut down Jabong to shift focus completely on its premium clothing platform Myntra.
Myntra has over 1000 brands and over 90,000 product
Regions: India

No. of registered users: 50M

Product Category: Shoes, apparel, accessories, home décor, and furniture
21. Naver
Naver is a South Korean online platform operated by Naver Corporation. It debuted in 1999 as the first web portal in South Korea to develop and use its own search engine.
It provides closer support through services and technology platforms for meaningful and seamless fintech, digital content, and cloud services, and e-commerce experience.
Regions: S.Korea

No. of monthly visitors: 10M
22. NewEgg
Founded in 2001, Newegg Inc. is the leading tech-focused e-Retailer in North America that offers a comprehensive selection of the latest consumer electronics, entertainment, smart home, gaming products, etc.
Regions: Europe, South America, Asia Pacific, and the Middle East.

No. of monthly visitors: 48.4M

Product Category: General
23. Nykaa
Launched in 2012, Nykaa is a beauty and cosmetics marketplace that is gradually expanding itself in Fashion as well. They also offer comprehensive content including product reviews, beauty how-to videos, articles by experts, and an e-beauty magazine. Their helpline helps to choose products and services best suited for customers' needs.
Regions: India

No. of monthly visitors: 40M+

No. of Brands: 2000+

No. of Products: 200,000+

Product Category: Beauty, Skincare, Wellness, Cosmetics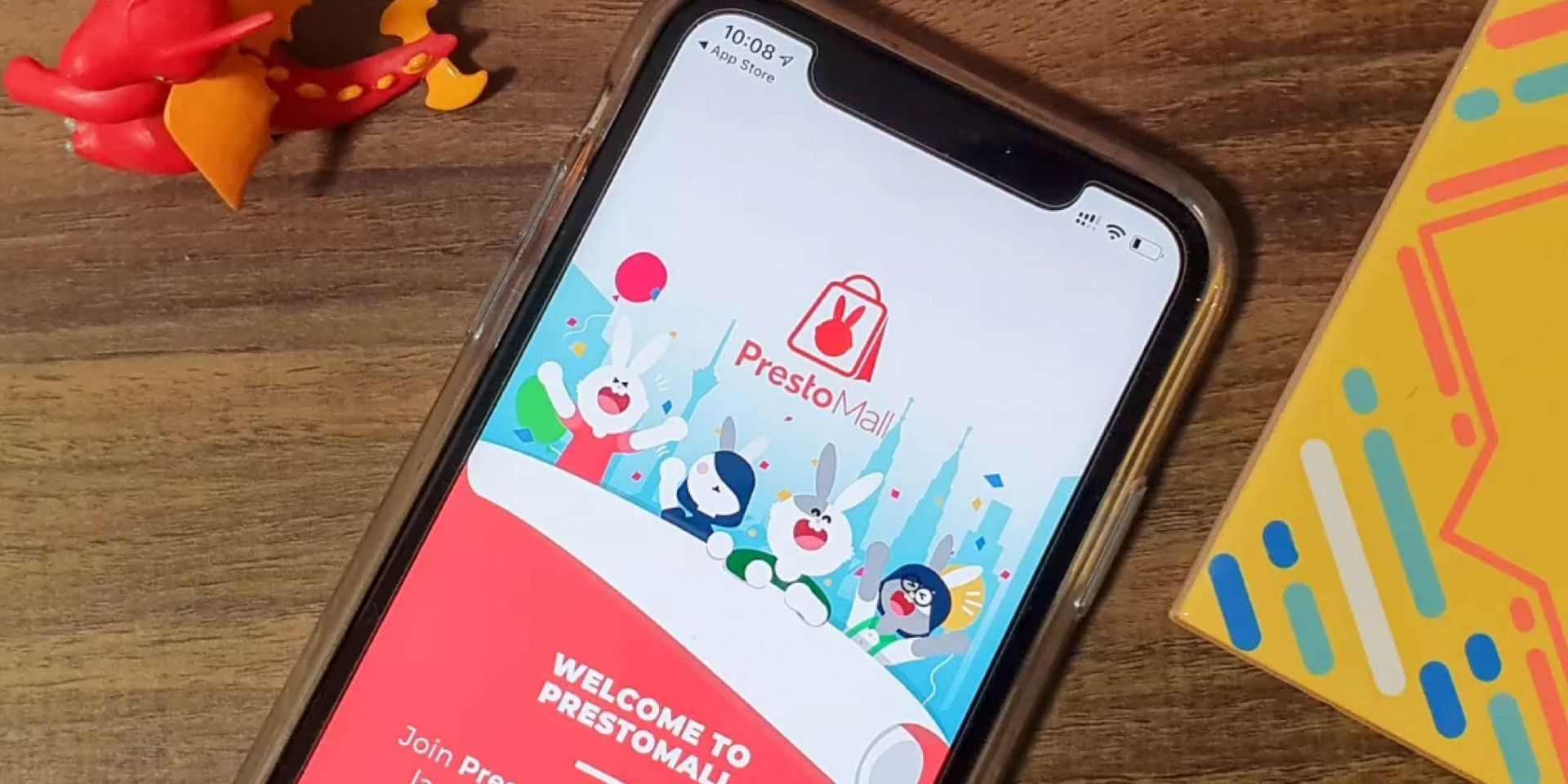 PrestoMall is Malaysia's largest homegrown online shopping platform, which is part of Presto – Malaysia's first homegrown multi-service lifestyle app. It offers various lifestyle and convenient features as well as hassle-free mobile payments.
PrestoMall is most known for its unique, exclusive deals and lowest price guarantee. It offers free product listings whilst maintaining competitive transaction rates. Additionally, it also offers marketing funds for campaigns and promotion and training for better conversions.
Regions: Indonesia, Malaysia, China, and Hong Kong.

No. of monthly visitors: 15.5M+

No. of registered users/shoppers: 3M+

No. of Sellers: 1.7M+

Product Category: General
Qoo10 was established in 2010, it is a joint venture between Gmarket founder Ku Young Bae and eBay. The company currently operates 7 localized online marketplaces in 5 countries across The Asia Pacific. Qoo10 stands for  — Q for Quest, oo for searching, and 10 means comprehensiveness.
Regions: Southeast Asia

No. of monthly visitors: 5.65M+

No. of registered users/shoppers: 25M+

Product Category: General
26. Rakuten
Based on its company profile on Crunchbase, Rakuten was founded in 1997 and is the third-largest e-commerce marketplace company worldwide. It is a tech company that offers electronic commerce solutions in Japan and internationally. The company operates in three segments such as internet services, finance services, and others.
Regions: Asia, Western Europe, and Latin America

No. of visitors: 120M

No. of Sellers: 49,000+

Product Category: e-commerce, eReading, travel, banking, securities, credit card, eMoney, portal and media, online marketing, and professional sport.
27. Sendo (SenMall)
Sendo or SenMall was launched in September 2012, originally an e-commerce project of FPT Online JSC. Currently, Sendo is one of the leading e-commerce platforms in Vietnam and playing as the largest C2C marketplace in local Tier 2 cities. It helps online shoppers find daily deals, promotions, and handbooks with product listings in the categories of women's fashion, men's fashion, mother and baby, homeware, food, cosmetics, tech accessories, and sports and entertainment.
Regions: Vietnam

No. of products: 8M+

No. of Sellers: 500,00+

No. of Customers: 12M+

Product Category: Clothing, homeware, cosmetics, tech accessories
Shopee is one of the top-most online marketplaces that started as a consumer-to-consumer (C2C) marketplace but has since moved into both a C2C and business-to-consumer (B2C) hybrid model. In 2017, it extended its product called Shopee Mall with 200 brands in Singapore. This online mall features thousands of products sold by leading brands and retailers and has since then grown radically.
Regions: Southeast Asia and Taiwan

No. of monthly visitors: 260.3M

Product Category: General
29. Snapdeal
Snapdeal is India's largest no-frills, value-focused marketplace. It has over 200 million listings & offers a wide selection of value-focused products across 600 categories such as home, kitchen, apparel, fashion accessories, mobile and electronics, books, and more. Some of the investors in the company include SoftBank, Alibaba, Temasek, BlackRock, Foxconn, among others.
Regions: India

No. of downloads: 100M

No. of Sellers: 3,00,000+

Product Category: General
30. Taobao
Taobao began as an online selling site like eBay, in 2003, and has become the largest online marketplace in the world, according to research from Digital Commerce 360. As of September 2020, Taobao recorded over 70 million MAUs and transacted more than $526 billion in gross merchandise volume during the 2020 fiscal year.
Regions: China

No. of daily active users: 299M

Product Category: General
31. TataCLiQ
Owned by TataUniStore Limited of Tata Group, TATACLiQ is an India-based marketplace located in Mumbai, Maharashtra. It is a multi-category e-commerce platform, operating across categories such as Fashion, Footwear and Accessories, Electronics, and Luxury.
Tata CLiQ has a unique omnichannel marketplace model offering customers the convenience of quicker delivery (by shipping from store), easy pick-up and returns, across 1,200+ brands and 1,000 stores in 100+ Indian towns and cities. It is also India's definitive destination for exclusive Fashion and Electronics brands.
Regions: India

No. of Brands: 1,200+

Product Category: General
32. TheIconic
Since 2011, THE ICONIC is the topmost fashion and lifestyle retail solution in Australia and New Zealand. It has similar offerings in Latin America called Lamoda. This marketplace connects Australian and New Zealand fashion and sports lovers through digital experiences.
Regions: Australia, New Zealand, Latin America

No. of Sellers: 500000+

Product Category: Fashion retail
33. TheMarket
Launched in August 2019, TheMarket.com is a curated lifestyle marketplace that has millions of products and thousands of labels from international, New Zealand, and niche brands. It is also an official partner for the Official Retail Partner for Emirates Team New Zealand.
Regions: New Zealand

No. of Sellers: 1.5M

Product Category: Fashion, home & living, beauty & health, electronics, sports & outdoors, DIY & garden, pet, entertainment, wine, beer & pantry.
34. Tiki.vn
Tiki is Vietnam's fastest-growing B2C e-commerce retail company featuring more than 300,000 products in 12 categories of electronics, lifestyle, and books. Tiki is derived from "Tìm kiếm & Tiết kiệm", which means "Search & Save."
The company achieves the highest customer satisfaction rate and the lowest return rate among all e-commerce businesses in Vietnam due to its capability to control the end-to-end supply chain. Investors in the company include Seedcom, CyberAgents Ventures, Sumitomo Corporation, and VNG Corporation.
Regions: Vietnam

No. of monthly visitors: 22.26M

Product Category: Electronics, lifestyle, and books.
35. TMall
Launched in April 2008, Tmall.com (www.tmall.com) is an extension platform backed by Alibaba that provides a comprehensive shopping experience for Chinese consumers in search of top-quality branded merchandise. A large number of international and Chinese brands and retailers have established storefronts on Tmall.com.
Regions: China

No. of monthly visitors: 500M

No. of Brands: 25,000

Product Category: General
Tokopedia is an online marketplace in Indonesia connecting shoppers and businesses to open for their online needs. It has received funding for more than 100 million US $ from Japan's Softbank and the famous American tech venture capital firm, Sequoia Capital.
Regions: Indonesia

No. of monthly visitors: 115M

Product Category: General

Market Share: 25% as of 2019
37. TradeMe
Launched in 1999, Trade Me is an internet auction website operating in New Zealand and is managed by Trade Me Ltd. In just over two decades, Trade Me has transformed to fulfilling every need – from second-hand bargains to first homes. There are more than 9 million listings with no particular category.
Regions: New Zealand

No. of monthly visitors: 1.9M+

Product Category: General
38. Zalora
Zalora Group is an eRetailer founded by Kinnevik AB and Rocket Internet and is a part of Zalora Global Group. One of the region's pioneers of large-scale e-commerce platforms, ZALORA has established a strong presence in several Southeast Asian countries. With a broad network of logistical services, ZALORA is known for speedy and reliable deliveries, as well as offering multiple payment methods, including cash-on-delivery across its markets. To be registered as a seller, you must have original IDs, duly registered business with all permits, and registration forms at the signing of the contract must be of above 18 years. There are no registration or subscription charges, unlike other marketplaces.
You will be charged only after you have listed your products. Once you list the products to sell on Zalora, you will have different percentages of commission based on its type and range which can be 10% to 30%. These are susceptible to change in accordance with the latest policies of Zalora.
Zalora also has various brick-and-mortar pop-up stores where buyers can walk in and explore products. These stores combine the online and offline retail shopping experience by allowing customers to try products, verify the fit, and then buy. These stylish showrooms are digitally equipped and are a new-age way to explore top brands available on Zalora
Regions: Singapore, Thailand, Vietnam, Indonesia, Brunei, Hong Kong, Malaysia, the Philippines, Taiwan

No. of Customers: 2.6M

No. of monthly visitors: 50M+

No. of brands and sellers: 3K+

Product Category: Fashion Merchandise- Clothes, Footwear, Accessories, etc.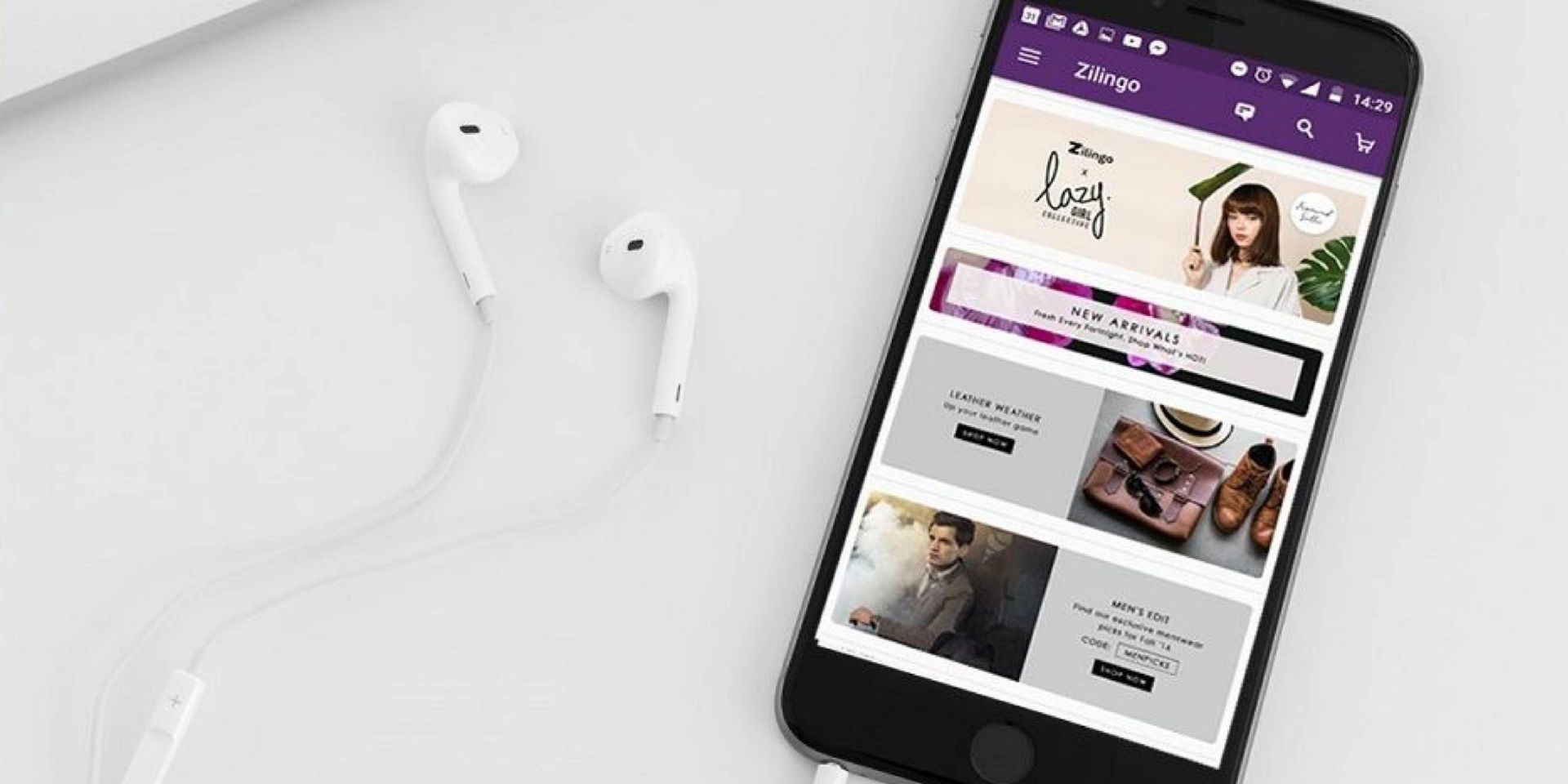 Zilingo is an e-commerce platform that is making the fashion and beauty supply chain more efficient through technology. By using smart, technology-led solutions to bridge the gap between creators and producers, Zilingo is delivering accessible, connected, and transparent fashion for all.
Regions: Southeast Asia

No. of monthly visitors: 50,000

Product Category: Fashion and Beauty Care
40. 11Street
11Street is the most visited e-commerce shopping website in South Korea. The marketplace is number one in mobile commerce with the highest monthly unique visitor among mobile shopping apps in Korea.
After its inception, 11Street expanded to Malaysia. In 2019, however, 11Street.my was restructured and it became PrestoMall.
Regions: South Korea

No. of registered users: 34M
Product Category: General
To integrate your e-commerce business with top online marketplaces in APAC, reach out to our experts.