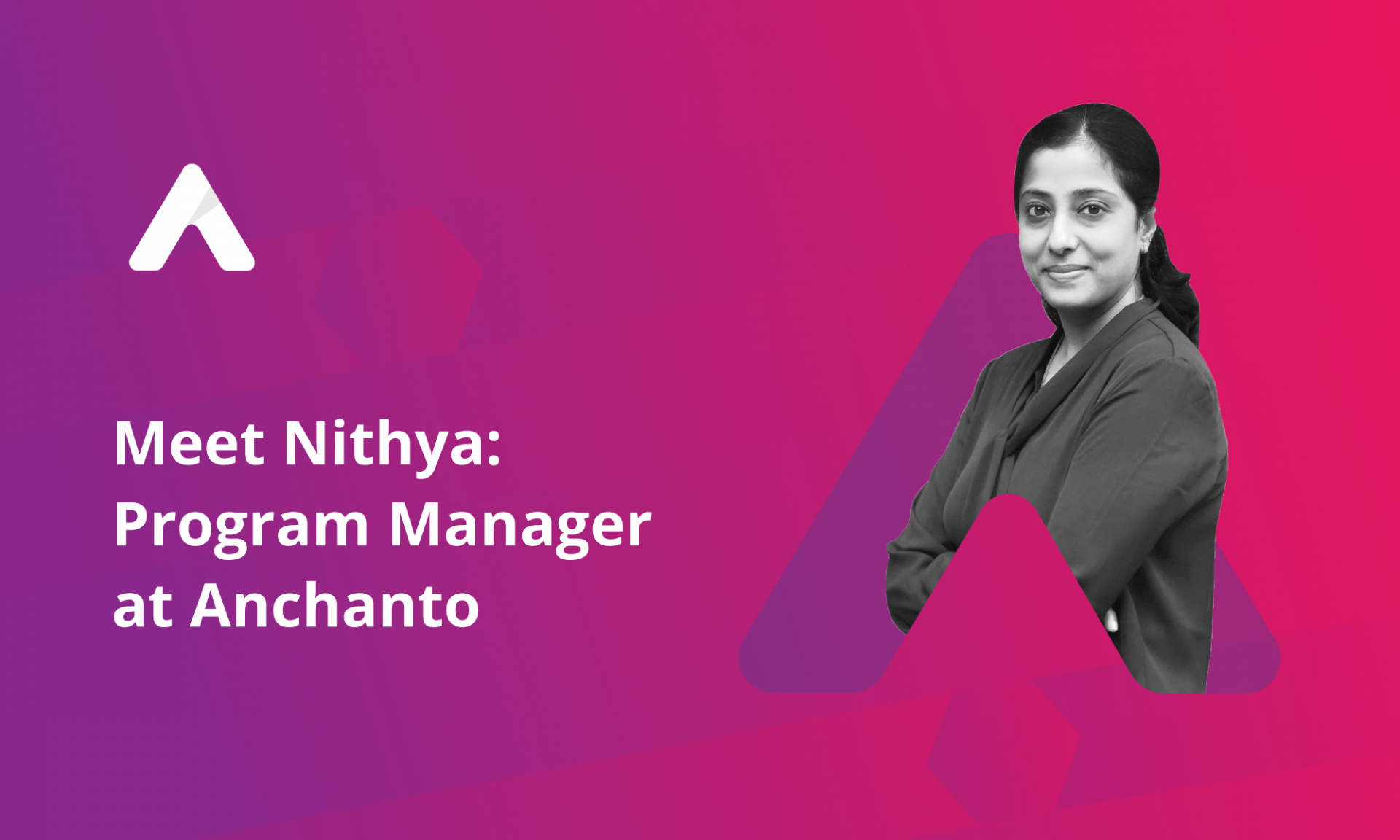 Using my past entrepreneurial experience to solve eCommerce Challenges for Enterprises
When I joined Anchanto as a Customer Success Manager, I was amazed by the extent to which I related to the customers I was dealing with. This very empathy was what helped me solve customer problems with an equal amount of passion and patience. After all, I had gotten into the eCommerce world through an entrepreneurial experience, if not an adventure, of my own.
Stepping into the world of eCommerce
Like everything else, it started as a small idea – bring the values and learnings of Hinduism to people in a way that they can experience and enjoy them just like I had done while growing up.
I started a blog focusing on the teachings of Hinduism.
Soon enough, I had a loyal readership but I wanted the blog to grow and for that, I required funds. I knew that if I had to make the topic appealing to the youth, it had to be made trendy. The idea of manufacturing t-shirts with quotes related to the rituals and values of Hinduism seemed perfect and we got to work. Once the t-shirts were designed, the tough part began.
I was aware of the fact that I was selling to a niche audience. So, I started selling these t-shirts on my website and Amazon. When the first order was placed, I took a minute to believe that it had actually happened. As more orders came in, I started losing track of parcels that were shipped, was never sure about my inventory, and often had no idea which product I was running low on. With my house as the warehouse and a day job that kept me busy, picking and packing was a challenge and no matter how much I tried, there were delays in fulfillment.
Unfortunately, I did not have a platform that helped me manage my eCommerce business. It did not work out for me.
The journey that led me to Anchanto
Soon after that, I joined a company that provided a platform to share and sell products to SMEs. As someone who understood their pain points, I could empathize with them but still did not have a solution for their woes.
The next major shift happened when I joined Anchanto and realized I had come full circle as the company offered a platform that helped businesses do exactly what I was looking for back then.
Naturally, working here felt like coming home. Here were two platforms – SelluSeller and Wareo – that offered all the solutions that eCommerce businesses require. From order management to fulfillment, inventory management to promotions, pick-and-pack to managing multiple eCommerce stores, if only I knew about a platform similar to this while I was selling online!
Mastering solutions for enterprises
The biggest advantage I had, from Day 1, was my experience as an entrepreneur. Having gone through similar issues myself, I thoroughly empathized with our customers. This experience helped me to anticipate problems even before the customers approached us with it and provide the solution they were seeking, and then solve two more problems I knew they'd face before they faced them.
And this is how I contributed to one of Anchanto's special powers- having walked in the shoes of our customers before selling SaaS products. We focused on quick delivery and constant, and as someone who struggled with these issues in the past, nothing gave me greater joy than offering just this to our customers.
What being an Anchanter Means
Over the years, my journey has taken me through a process – first as a small business owner myself and then working with various industry leaders, to understand the pain points for eCommerce businesses.
Today, I work as a Program Manager for Special Projects at Anchanto and interact with global eCommerce players who require unique customizations from us. Is it challenging? Yes. Do I love it? YES! Deep down, I am still an entrepreneur at heart. That, along with my experience as a Customer Success Manager, has molded me into someone who is not only solution-oriented but also exactly aware of what we have to offer to our customers.
Now, as I interact with decision-makers from various global companies and industry leaders every day, I look back and realize how being an Anchanter has shaped the way I think. The journey of struggling to manage my own eCommerce business has led me to understand customer requirements better than anything else. I don't know yet if I'll ever run a business of my own again, but I am surely grateful for everything this experience has taught me.