6 Struggles E-commerce Businesses in Consumer Electronics Know Too Well + (Proven Solutions)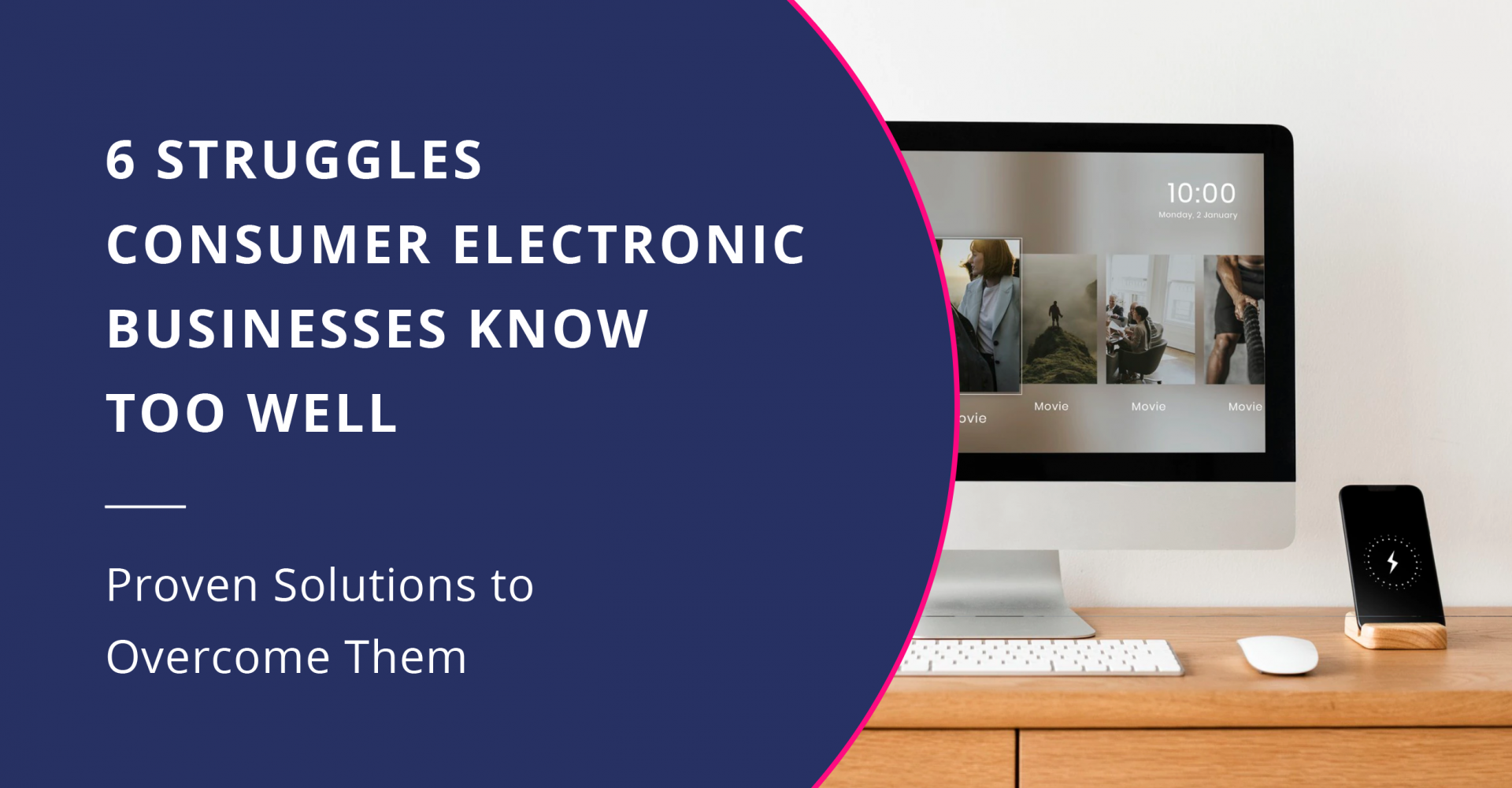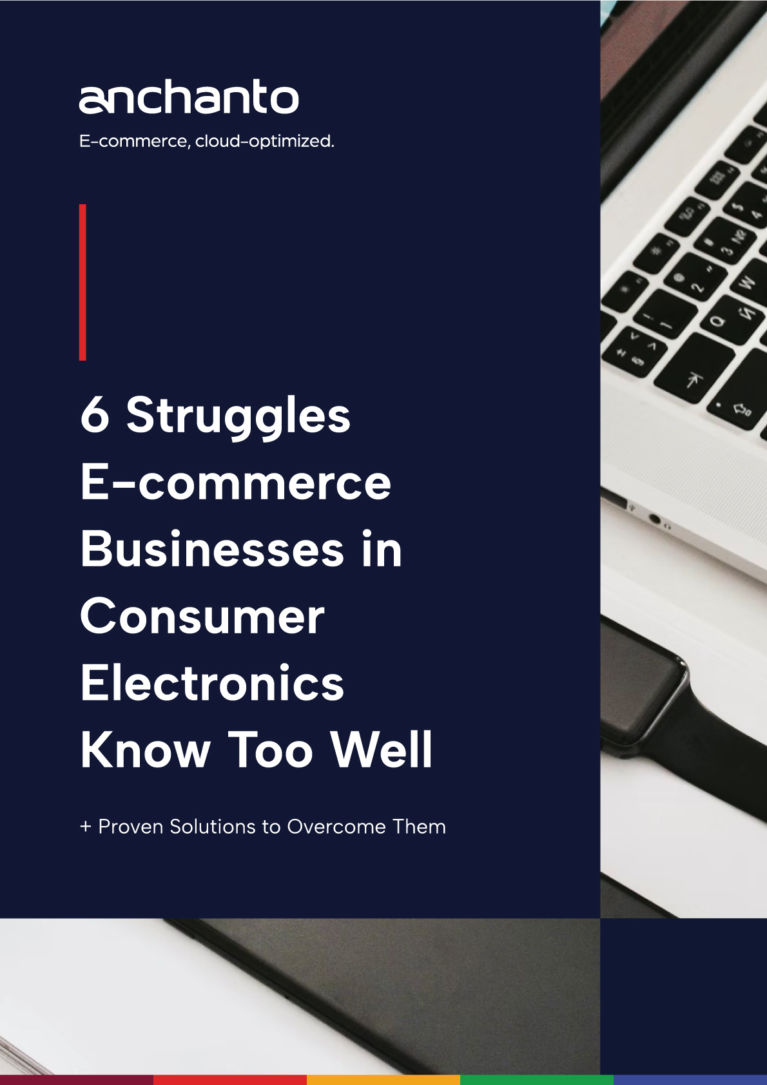 Short on time? Download now and read on the go.
1. Introduction
Consumer electronics is a multibillion-dollar industry that's changing lifestyles with technology. Given the spike in demand for electronic goods today, this market is expected to reach a valuation of $989.37 billion[1] by 2027.
The top markets for consumer electronics[2] (based on revenue generated in the past) are China ($2.4 million), the US ($1.3 million), India ($48,197), Brazil ($48,014), Japan ($43,392), and Germany ($31,915).
But the Asia Pacific market is the largest for consumer electronics as it is currently estimated at $2.6 billion[3].
2. What is driving the growth of the consumer electronics industry
Very few can say that they don't rely on electronics as most homes, offices, and organizations fail to function without smartphones, computers, audio-visual systems, appliances, and more. Their dependence on these electronics is the result of the convenience they provide.
Besides the desire for convenience, some of the prime factors contributing to the growth of this industry are as follows:
a. Desire for new technology
According to research, around 4% of the population[4] (i.e., approximately 1.8 billion people) is continuously on the hunt for new electronic gadgets and devices. That means they are willing to spend money on new product models as soon as they reach the market, irrespective of their need for these goods.
b. Increase in remote employment
With more companies permitting remote employment and individuals seeking work-from-home flexibility, the demand for electronic devices shot up. In 2020 alone, laptop and desktop computer sales exceeded 302 million, a 13% increase[5] from the previous year.
For a fully functional workstation or home office, having the necessary gear is vital. And as more people join the remote workforce, the demand for electronics will expand.
c. Availability of user-friendly electronic products
Consumers today consider usability as important as the sophistication of a product. With user-friendly electronics[6], they can reap the conveniences of these devices from the first use. As more brands implement this in their product design and technology, more people are encouraged to buy and rely on electronics.
3. Key challenges of the consumer electronics industry
Though the desire for consumer electronics is promising, various retail and inventory challenges persist. These obstacles interfere with customer experience, hinder sales, and hamper the integrity of fragile goods in storage.
To focus on these pain points and their clash with smooth retail and inventory handling, here are a few key consumer electronics struggles for businesses in e-commerce.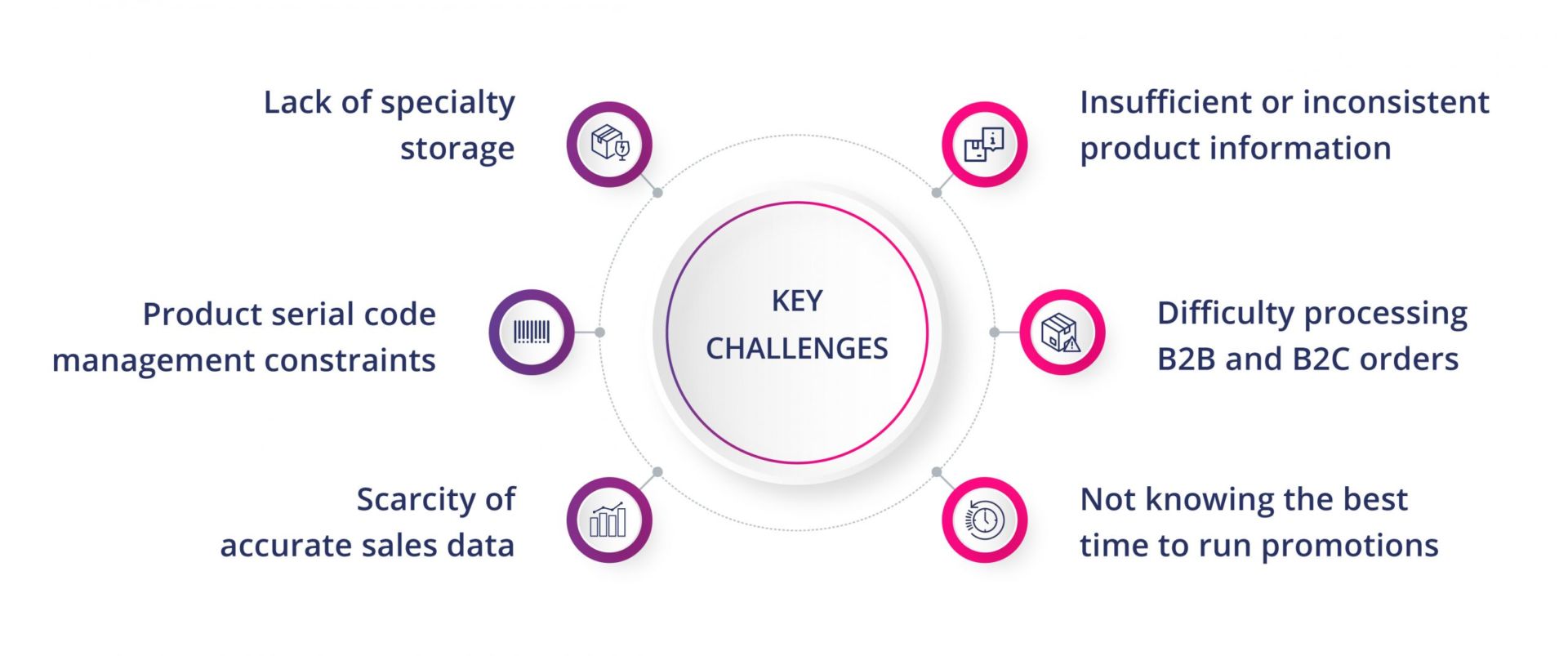 a. Lack of specialty storage
Most consumer electronics are delicate (fragile) and expensive, which requires special or dedicated storage where they are kept safe from theft and under the right temperature. But most warehouses are designed to manage and store all types of goods alike.
Manually assigning spaces for electronic products and uniquely recording these items for special handling is labor-intensive work.
Poorly managing big-ticket items like these can also result in breakage or damage, which is a big loss. So, proper care, storage, and handling processes are vital.
b. Product serial code management constraints
Another one of the unique consumer electronics struggles is serial code management. In industries like fashion or cosmetics, there can be thousands of the same product. For example, a medium-size red t-shirt. If a customer orders this product, the brand or warehouse partner will pick any one of the medium-size red t-shirts from the corresponding stockpile and send it to the consumer.
But with electronics, it's not so simple. In addition to scanning the product SKU, the Electronic Serial Number (ESN) or Mobile Equipment ID (IMEI) must be recorded at the time of storing.
In case the product has a defect or issue and the warranty must be claimed or serviced, these details are essential. The ESN and IMEI are unique identification numbers that must be recorded when a product is assembled, sent to suppliers or distributors, sold, returned, or resold.
So the inventory tracking for electronics is more granular. Each product must be mapped through the serialization process and tracked from start to finish. This is a tedious process that can easily lead to mistakes.
c. Scarcity of accurate sales data
New phones, laptops, and electronic accessories come out every year. Some with new features others with improvements to the existing design and storage space. This translates to a short lifecycle for consumer electronics as the newer one has greater demand.
For example, new iPhones are launched almost every year and consumers in the market for a new phone are interested in the latest products. They rarely linger on the previous year's model as it may be outdated or lacking the new and improved upgrades. Moreover, the previous year's phone model will be twice as old in the year that follows.
This mentality dramatically affects electronic sale making it challenging for retailers and distributors to predict the right stock quantities. Ordering too little of a product could lead to stock out and too much could create unsold, outdated stockpiles.
d. Insufficient or inconsistent product information
When buying electronics online, shoppers want to gather as much information as possible to make an informed decision. For example, when buying a phone charger, a customer will want to know if it's detachable from the adapter so they can use it in the car. They want to know if it's a type C USB, a micro-USB, or some other variation that matches the phone they use.
Similarly, when electronics come bundled together, for example, a phone and earphones, customers want to know more about both items. This makes it essential to have as much information as possible in the product specifications or specs.
Most brands develop this information for customer education. But, once they disperse their products to distributors, they find it challenging to maintain consistent information across their network. This impacts customer experience, sales, and the reputation of the brand.
e. Difficulty processing B2B and B2C orders
Warehouse operators often receive B2B and B2C orders. In most cases, B2B orders will include larger quantities, and a different invoicing and fulfillment process compared to B2C orders.
Warehouses must be equipped to meet both requirements without duplications or mistakes. They need to assess the inventory available and determine how much of the order they can fulfill.
Additionally, being connected with the point of sales will ensure they receive order details immediately and have orders processed and fulfilled quickly. But, most warehouses have limited integration technology to help with these processes and therefore struggle with B2B orders and B2C e-commerce.
f. Not knowing the best time to run promotions
Usually, the spike in demand for consumer electronics is short-lived given how new products replace the old ones so quickly. Sometimes, the lifecycle of an electronic product may be a year or two, for others, it may be shorter.
For this reason, it's vital to understand the lifecycle of these products. Based on their demand brands, distributors, and retailers can run promotions to push sales and clear inventory. But without comparative data from competitor products or their own product data from previous years, it's difficult to map out the best time to introduce discounts or offer promotions.
Slashing prices too soon can cause uncertainty among buyers and doing it too late may not have the desired effect on sales.
4. Solutions to overcome the consumer electronics industry challenges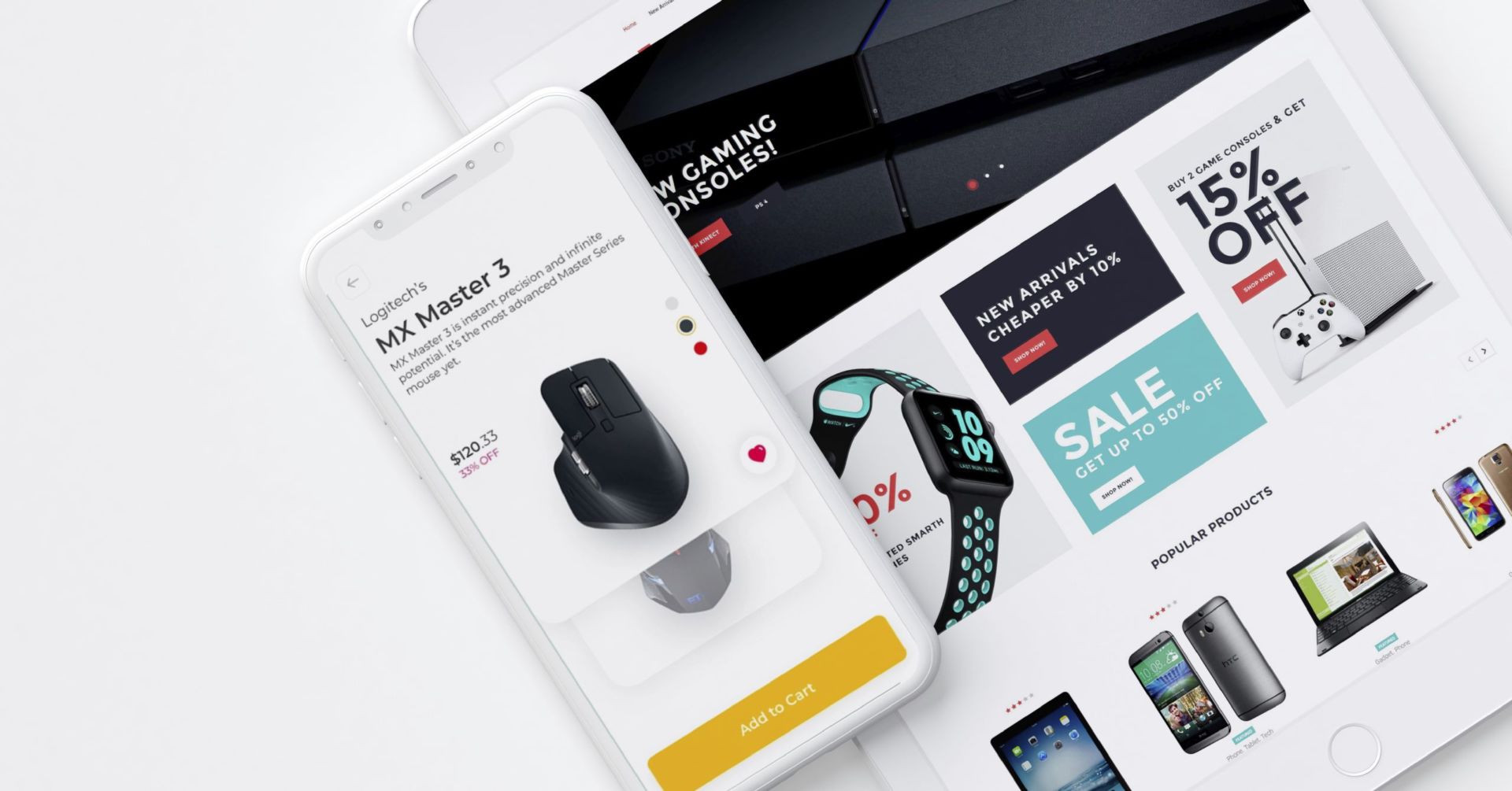 As the electronics market continues to swell, it's not uncommon to experience challenges with inventory and evolving customer expectations. To rise to the occasion, it's vital to look for modern solutions that reduce manual efforts, increase efficiency, and deliver exactly what buyers desire.
To achieve optimum efficiency with the sales and inventory management of consumer electronics, using technology is a smart approach. Here are the most effective technological solutions available to businesses facing the consumer electronics struggles mentioned above.
a. Use intelligent workflows and storage for valuable goods
While a warehouse may have a designated space for valuable products, inventory and batch management technology ensures that these products is carefully recorded and tracked. That way the product is guaranteed to reach the assigned (secure) location in the warehouse and is never misplaced.
A Warehouse Management System (WMS) with batch management capabilities can identify the type of storage a product needs the moment it's scanned on receipt. With handheld scanners and specialty storage zones, it's easy to ensure a 100% accurate audit on batch, lot control, serial number management, and safe handling of high-end valuable products.

b. Automate serialization
As discussed in the challenges, product serial code management can be a nightmare for electronic goods. Fortunately, inventory management technology automates this process ensuring serial information is captured and stored correctly and is made available to those who require it.
So no matter how many electronics a brand is dealing with the serial numbers and other product data are collected instantly and made accessible to authorized parties. With automated serialization, the tedious manual processes are removed entirely.
c. Collect and use historical data for stock predictions
Given that consumer electronics are upgraded every year, it's challenging for distributors and retailers to predict demand and what quantities to choose. But with an Order Management System (OMS) that records sales and inventory trends across product lifecycles, it's simpler to obtain historical data needed for sales predictions.
The OMS system will also help distinguish pre-order demand from the actual demand, that way product lifecycles can be measured, and overstocking new products can be avoided.
A key feature of an OMS is to centralize inventory which further reduces overstocking and stockout. Brands and distributors using a tiered distribution system can really benefit from an OMS as it offers greater control over inventory with partners.
d. Bulk control pricing and promotions across channels
The spike in demand for consumer electronics is short-lived. It may last for six months to a year. So preparing pricing and discounts is vital for stocks to keep moving. But with listings on several marketplaces, web stores, and social commerce, it's challenging to introduce new prices and promotions for specific products.
Using bulk control technology offered through an OMS will allow immediate pricing and promotion changes across sales channels in one go. Thereby reducing delays, errors, and confusion.

e. Use data gathering technology
Analytical technology has come a long way today. There are different tech stacks that allow businesses to assess the performance and representation of competing brands and products. The comparative insights obtained help with effective pricing, promotions, and also assessing customer response to the product.
With real-time market data and insights like this from different retail platforms, it's easy to identify the best-performing channels, products, operations, seasonality for purchases, and more.
f. Employ a catalog management system
Electronics consumers are keen on reading through product specs and details because they want to know that the item they're purchasing is safe and worth the investment. Due to this, they are more likely to question the authenticity and quality of electronic products.
Similarly, to make sure they're getting the correct product version (in terms of storage size, speed, USB type, adapter wattage, etc.), consumers will seek in-depth details and illustrations.
To maintain detailed and consistent product information across Direct-to-Consumer (D2C) touchpoints catalog management is crucial. This can be achieved with an efficient OMS  with Product Information Management (PIM) capabilities.
With a PIM system all product information can be stored in a single location and made accessible to authorized partners. Moreover, the OMS system offering these PIM capabilities will enable bulk listing changes when required.
These capabilities of the OMS also guarantee that customers receive a great shopping experience and product returns on account of misunderstandings or dissatisfaction are reduced.
g. Create an integrated ecosystem
To manage B2B and B2C workflows and their different sales channels, integrations are a must.  Order and inventory management systems come in handy for integration with different sales channels, third-party logisitcs, and operation systems. They have ready integrations that can be activated in a few minutes.
Additionally, the platform and partner connections don't need continuous monitoring, the system provider handles this. Users only have to focus on a single dashboard for order and fulfillment details.
5. Top consumer electronic trends in e-commerce
In recent years, consumers have grown more dependent on electronics to manage work and life. Most people would be lost without their smartphones, smart TVs, audio systems, and other gadgets because they have a significant impact on their lives.
The present dependence on electronics is encouraging consumers to seek new and improved smart devices. Many also have the income to back this demand and are looking for an experience worth their time and investment. On account of this, the following trends have come to light:
Business Trends:
a. Demand for improved electronics
The consumer electronics industry is driven by the desire for new innovations[7]. And brands that launch the latest devices first are the ones that assume monopoly. For example, with 5G networks in play, mobile and other wireless electronic brands are rushing to churn out devices that are compatible with this technology.
For those selling older tech, it's essential to remember their products may not support upgraded applications, software, and networks. These older electronics may also be slower which reduces dependency on them. So selling old models quickly and acquiring upgraded technology should be the focus.
What does this mean for retailers and distributors?
Employing promotions to sell off old technology

Introducing pre-booking promotions

Using advanced technology to manage promotions

Collecting insights and historical data to assess experiences with previous promotions
b. More products customized based on consumer data
Present day individualism stimulates demand for customized experiences. This is very evident across online markets and also in the electronics department. For example, when buying a laptop, brands like HP and Dell allow shoppers to choose a model, processor,  HDD (Hard Disk Drive) and SSD (Solid State Drive), screen size, and device color.
These customizations are available because brands are learning from consumer information. And, with a personalized approach, brands become more appealing to consumers. To support this claim, according to McKinsey and Company research, companies that excel at personalization generate 40% more revenue[8] than average players.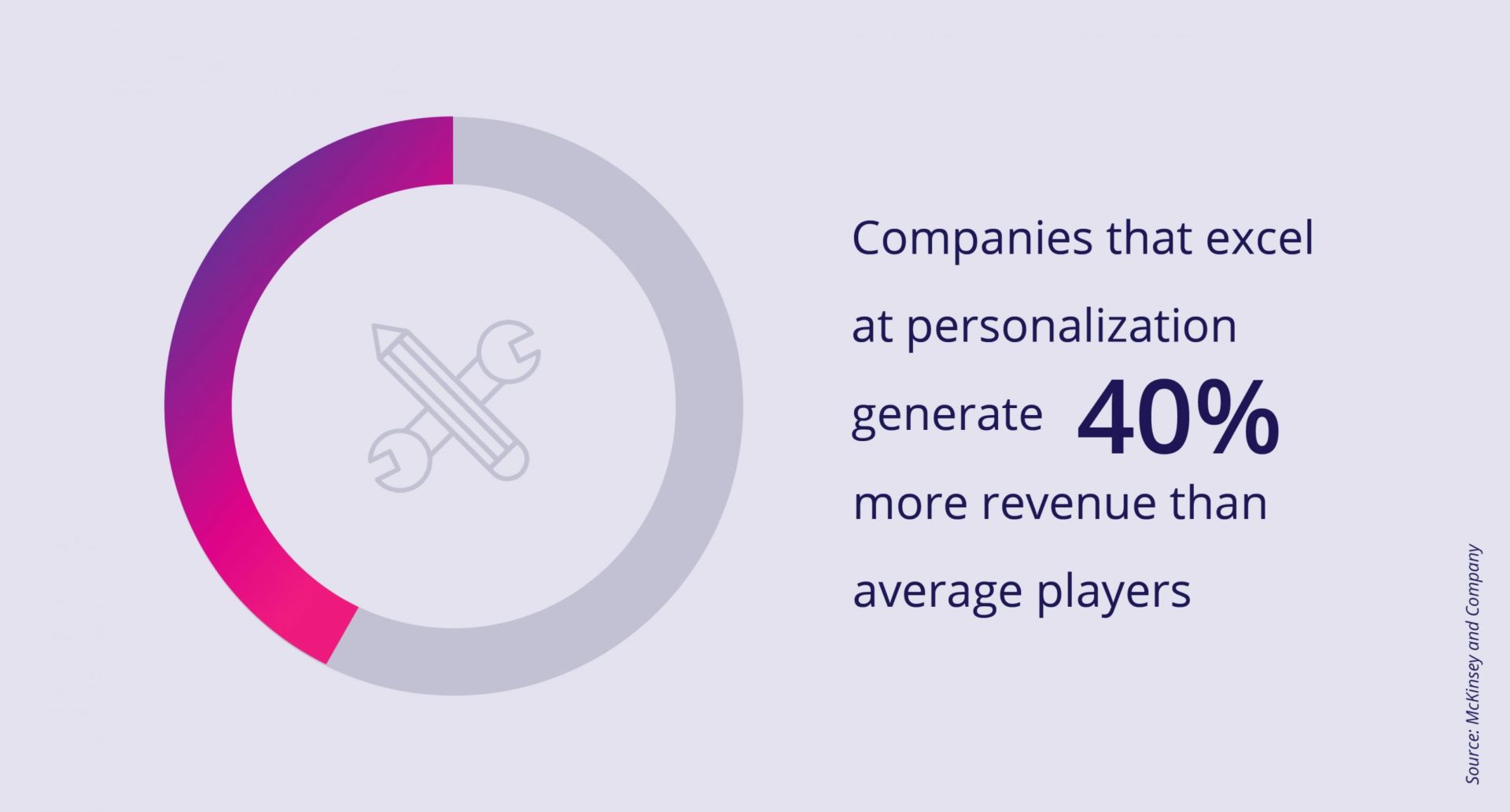 More brands are now realizing the value of personalization and customized offerings and to deliver this they are investing heavily in technology that can collect and communicate customer preferences and supporting data.
With enough information from different customers, they determine what consumers want and provide them with variety and choices. It also allows them to manage inventory better. A brand offering many variations of a product can be stuck with a lot of stock. This increases warehousing costs. Production requirements also increase, as different processes and machines are required to produce product variations. But the right insights can prevent excess production and inventory.
What does this mean for brands?
Identifying technology that can collect, segregate, and relay relevant customer information from distributors and retail partners

Investing in inventory management technology to manage product variations
c. Higher scope for dropshipping
The dropshipping industry is globally estimated to be worth $128 billion[9] and is growing at a CAGR of 32%. The sale of smartphones online is particularly driving the growth of this method of retail.
"Dropshippers are arbitrators offering more value by communicating in local languages to consumers and offering them someone to reach out to," says Anirudh Venkat, Country Head for Singapore and South Korea at Anchanto.
Through this retail method, consumers receive a more convenient and comfortable shopping experience, which is another factor contributing to its scope.
What does this mean for brands?
Managing additional sales channels

Centralizing orders and inventory to support dropshipping partners
d. Significant increase in Online to Offline (O2O) retail
The O2O model is taking center stage in the consumer electronics category as many desire to learn about products online before trying and buying them at offline stores.
But, the O2O model isn't simply researching online and buying offline. Other variations involve, purchasing online and picking up orders offline or returning them in-store[10]. Alternatively, customers can also try products offline and purchase them online.
Decathlon, a renowned sporting goods retailer, has a very successful omnichannel strategy[11] offering a holistic experience to consumers. The brand provides a scan and pay shopping experience and a store pick-up option. With the former, customers can come to the offline store and use the Decathlon app to scan and pay for the products they want to buy. With the latter, they simply need to purchase the product they want online and come to the store to pick it up. These O2O methods are fast, cost-effective, and require zero human contact.
A survey by Bain & Company claims that 77% of surveyed consumers[12] across Indonesia, Malaysia, the Philippines, Singapore, Thailand, and Vietnam, used at least one O2O platform in the past twelve months.
As a result of this more brands and businesses, are creating more integrated sales touch-points. They are developing online distribution networks to mirror what they have offline. That way, their offline channels can help fulfill online orders too. This gives consumers the confidence to purchase from someone they are locally familiar with and are guaranteed by the brand backing these distributors.
What does this mean for brands?
Additional sales channels and the rising need for better integrations

More innovative methods to leverage partners and distribution networks
Consumer Behavior Trends:
e. Demand for smart homes
Today, people want smart living spaces. This includes installing smart electrical systems (lights, thermostats, doors, and access systems), voice assistants, improved audio and video systems, and more.
In 2020, the demand for audio and video systems alone dominated more than 60 %[13] of the electronics market share. And, consumers are still interested in these products as they support their entertainment needs and luxurious lifestyle.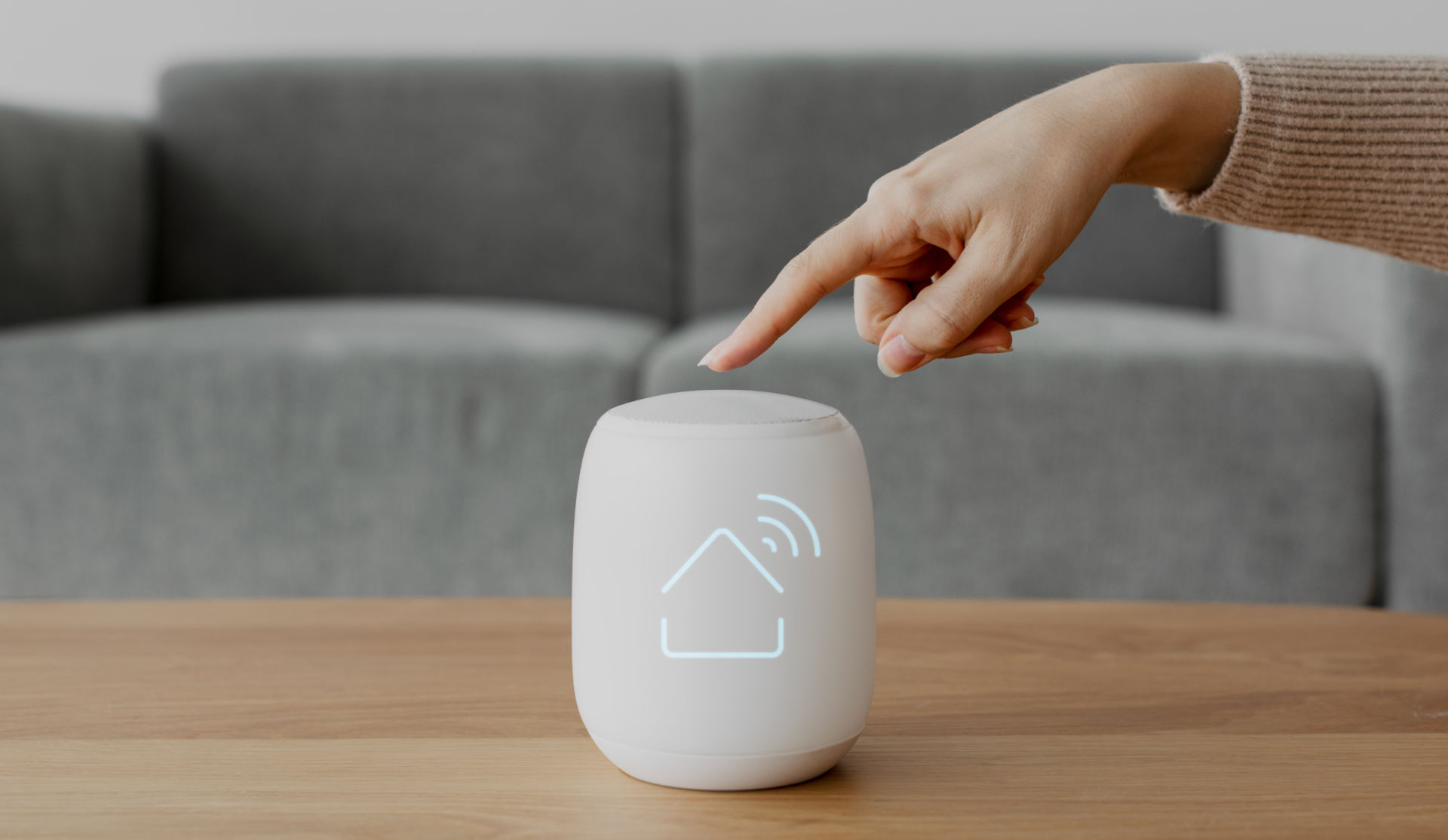 By 2026, the smart home market size is expected to reach $138.9 billion[14] from the $84.5 billion market size reached in 2021. To keep up with this, consumer electronic brands will need to stay on top of customer behavior and expectations.
What does this mean for brands?
Anticipating customer preferences through market insights

Estimating demand from consumption patterns

Focusing on smart home goods
6. Conclusion
The deep desire for hassle-free living, immediate connections, and great entertainment are the forces driving the innovation and advancements of consumer electronics. But, what's really helping this industry thrive is technology, particularly the technology helping brands, distributors, and warehouses manage and sell these products.
Without progressive inventory and order management systems, customer experience would suffer, brands and distribution businesses would fumble, and stock estimates would be completely inaccurate. But with the right technology, many businesses are overcoming consumer electronics struggles and also setting new standards as market leaders.
Just ask our industry experts. With several years of experience in multichannel retail and warehouse management, we know where to support your business and are happy to assist with an optimum solution.