7 Key Steps to Set up Operations in a New Market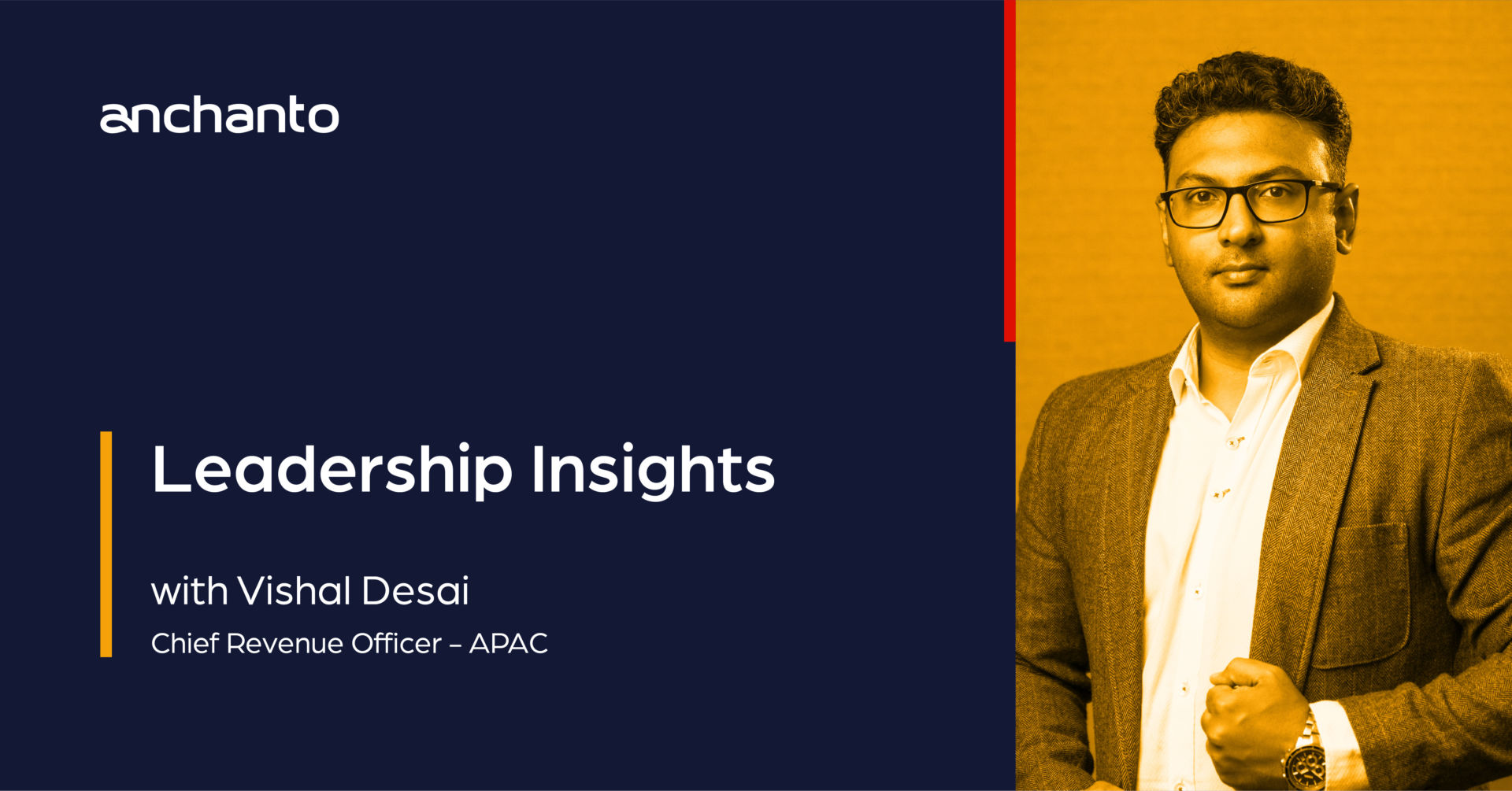 Expansion, the graal for most business leaders, is an exciting and adventurous chapter for companies of all sizes. And for any such project, preparation is key before taking the big leap. As Country Head for Malaysia and Thailand, I have taken this leap twice in my professional career.
At Anchanto, we don't fear the jump, however wide the gap is. The reason is the confidence we have in our products and teams of course, but also because we always act with the same mindset: be humble, and learn from every mistake.
Early on, we realized that opening an office and executing operations in a new country can be complex and layered. From understanding cultural differences to investing in local setup costs, hiring the right talent to finding a suitable office space, right to knowing local HR and tax rules when you sign your first customers, a large number of factors contribute to your success (or failure).
You may ask, then, is it worth it for a start-up to open new markets before owning another one?
From my experience – it sure is!
But before you go for it, which you totally should, I shall present some key steps that I have learned along the way, illustrate them with examples of establishing operations in Malaysia.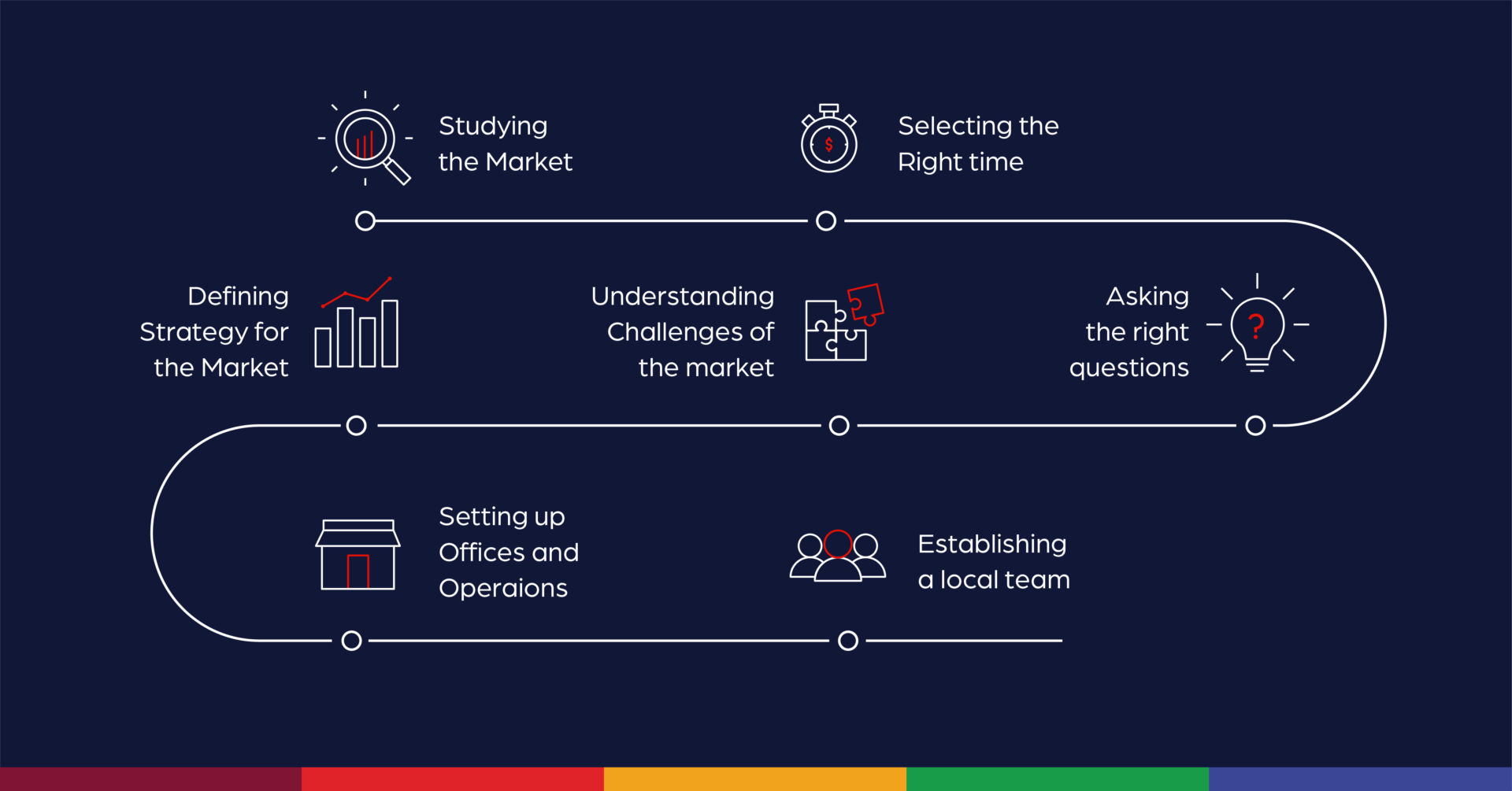 Step 1: Studying the Market 
Every market is unique, has its own set of challenges and opportunities. 
Observing the market is the first step to establishing a strong presence there. But, that's easier said than done, as it is important to figure out what this study actually means – and it cannot be desktop research based on some Google queries and blogs (like this one), but has to be on the ground and by sweating it out – sometimes that also means genuinely going door to door.
You must make sure you understand the laws and regulations, cultural and community differences, and analyze the business environment before you choose a market for expansion.
Being aware of the local market and cultural norms, especially in a diverse country like Malaysia with at least a trio of core cultures, it's a challenge to relish. It helped us establish our presence in the country faster. And the only way to do it was to travel regularly and spend time meeting prospects, associations, and sometimes even competitors.
Make sure you share a coffee with your competitor's sales team. You might or might not get your next hire, but you surely will understand the customers' pulse.
Step 2: Selecting the Right Time 
Choosing when to enter a market contributes to your success or failure remarkably. 
The right time to enter a new market depends on factors like the demand for your product, the readiness of the brands to adopt the right solution, and the environment in which your business is likely to operate.
Back in 2018, primarily due to Government initiatives and active steps taken by marketplaces, Malaysia was already abuzz with eCommerce. Major investments from Alibaba and other telecom companies led to a growing enthusiasm of brands, retailers, and distributors.
The timing thus felt right for the management to give me the responsibility to analyze Malaysia as a prospective market. I worked to understand our product proposition and the market needs before jumping in.
The demand for eCommerce technology was present, and Malaysian brands were waiting for the right solution to be offered. The competition did exist but wasn't known to handle large volume or work with non-Malaysian marketplaces. In fact, it stayed away from integrating with webstores (Shopify, Magento, WooCommerce, etc.).
In summary, we were competing with many other products, which acted as singular plugins, whilst we provided a comprehensive solution to most of the pain points in eCommerce enablement and fulfillment, thus making it the perfect time for us to enter this market. 
Interestingly, this situation is still the same, and we have progressed quite ahead while our competitors still lag behind.
Step 3: Asking the Right Questions 
When examining a new business environment, it is all about asking the right questions. And the right question is one that always raises another one.
If you are a company that offers technology solutions, like us, you need to analyze the challenge from a singular focus on 'customer experience'. (In our case, this experience is throughout:  pre-purchase, purchase, and post-purchase) This would involve preparing a list of questions to determine the best way to approach the new market – but all pointing to the ever-elusive and moving goal of 'customer needs and wants'.
For us, some of these questions were:
Would our product satisfy strong market demand? Or do we need to actually have a budget to create a demand?

What would be the acceptance of the product? And that too of a company with no Malaysian brand presence?

What would be the proposition for Malaysia, if we target the market with the same product as we did in others?

What would be the right messaging for Malaysia? Do we need to localize or behave the know-it-all foreign brand?

What would be the customer behavior towards our product, especially about the support and training after the customer subscribes to our platforms?
The best way to find answers to such questions is to interact with your existing customers or key individuals with ample local experience. In-depth local knowledge is critical to prepare yourself for all the situations that will eventually arise.
Step 4: Understanding Challenges of the Market 
It is crucial to know the problems prevalent in the market, and how your offerings solve them. And if they do, think about what is the perceived value of this solution. SaaS cannot work on bottom-up pricing, it has to be top-down.
For us, the challenge was a lack of awareness regarding technology tools. Let me explain before you jump out shouting.
Back in 2018, Malaysian eCommerce actors faced operational issues like order processing, inventory management, multichannel selling, etc., that were similar to enterprises in other countries. However, many used the wrong tool for the wrong solution – using an accounting tool to measure inventory, or using a neanderthal aged ERP system to do eCommerce Warehousing.
There was little awareness in the market about technology tools that could assist businesses in managing their end-to-end eCommerce operations – with the 'right mapping for pain points and value-add'.
This was a huge opportunity for us, as our platforms facilitated seamless eCommerce solutions and it was all about positioning. It wasn't about merely saving time and money, but it was more about 'saving time and money smartly'. And such positioning required case-studies and our first bunch of customers.
In short, our offering was just what the Malaysian market needed at that time but the positioning was the key.
Step 5: Defining Strategy for the Market 
The next step is to have a strategy in place to battle the potential objections.
The more you are prepared, the easier it will be to navigate the market challenges you are likely to face at various different stages. Having an in-depth understanding of the issues will help you develop a comprehensive strategy, which will help you shape your market approach.
In Malaysia, our focus was to have a clear plan of action in place. This led to an approach that acted as the foundation for our future interactions with customers and changed how our platforms were perceived by them. For us, the strategy focused on:
A. Raising Awareness by interacting with eCommerce associations and government bodies
B. Individual Proposition for each product, introduced through our first set of customers
C. Addressing the Requirement, and especially attending to customization requests
D. Offering Technology Solutions, with positioning around OMS (Order Management System) and Warehouse Management System (WMS)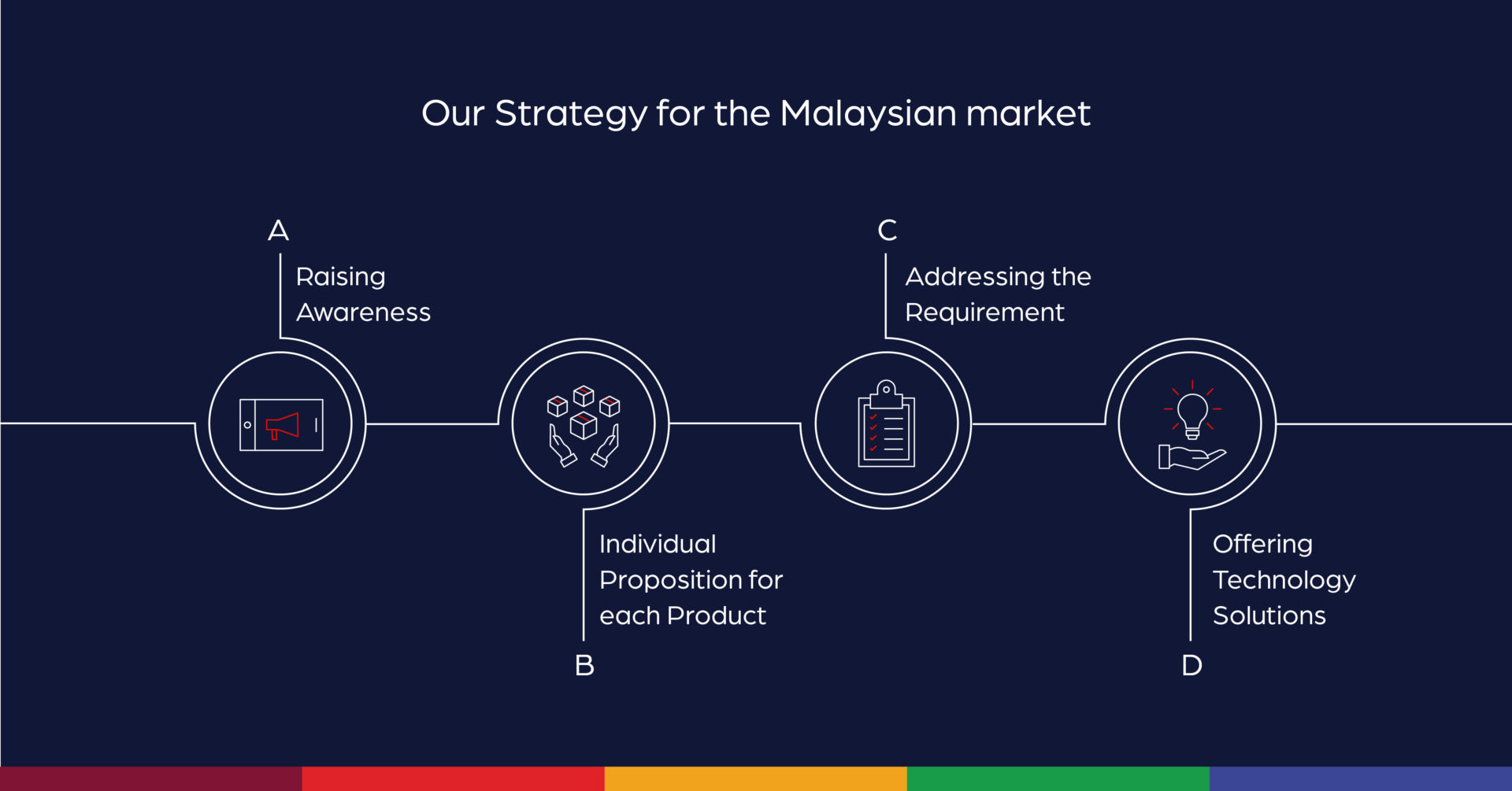 The obvious addition here are the components of strategy, your product positioning being the most crucial of the lot.
Once we knew that the customer did have a pain point, having the right marketing message delivered to the right target was crucial. We decided to not overly localize because that would have given the customer the impression that our product would be available in local languages with local-language support. We are there now, but that wasn't the case when we launched.
Our product positioning of being end-to-end – right from cataloging, to managing orders to fulfilling them – worked wonders. The very fact that we were able to get acknowledgments from our customers that their time-to-market significantly reduced said a lot about us delivering what we promised.
Not everything can be communicated through marketing. Sales also needed to influence our customers- and our best salespersons were our customers who referred and spoke about us.
Once you establish a strong strategy, with the right tactics planned out, you need to now have infantry and cavalry – now it's time to have an on-ground team and open a local office.
Step 6: Setting up Office Operations
Prepared with a market study and proper insights, the next step is to establish an office and set up operations.
Having a local presence is helpful for a growing business as it allows your clients to have easy access to your teams and vice versa. Not just that, you can choose to be located with the big leagues and grow through this proximity. This is very important especially in eCommerce, as it's a very niche world. Here, the word of good service and humility always spreads quickly.
Accordingly, we made sure of it and found a space that was located near the offices of close partners, like the marketplaces Lazada or Shopee, and other actors, to fuel our growth.
Co-working spaces made sense, and they still do as we would rather focus on finding and anchanting our next customer rather than worry over soon-to-finish copier paper. Such an arrangement also helped us build the network and we got some of the best customers through our interactions within the office spaces.
Step 7: Establishing a Local Team
While coming to a new country with your existing team members to ensure coherency is great, hiring local team members is essential to find your feet and establish your presence.
Offering regional support from team members who are aware of the nuances and requirements of the market can help you simplify your operations and establish trust with your customers. Nothing beats trust – not even a 100% discount.
Earlier (before building local presence), all our operations were done remotely every time we had a new client on board. This was a little complicated. When clients interact with domestic team members, they instantly feel more comfortable. Not just that, it also helps ease operational challenges and reduces the chances of miscommunication. Hence, we realized the need of having a local team in place.
Recruiting was an issue in our first year. We struggled to find the right resources as Malaysia did not represent a mature eCommerce market back then and roles were not very well defined. Also, we were a startup based out of Singapore, and with a fairly new presence in Malaysia. So, we sought help from hiring agencies and sometimes even asked our customers to help us out.
In addition to it, we went back to basics and spread the word across every platform we could get our hands on. And, the existing team members made sure to talk about the company on every occasion. The trick is to keep trying – not all platforms worked for us, some did and we kept adapting our marketing and event strategy accordingly.
After the first year, once we had esteemed brands as our customers and established our presence, attracting the right talent became easier.
A lot is learned about the market when you actually interview people. Remember, interviewing doesn't always have to be about you knowing more about the candidate alone, you get a lot more than just finding your next hire. You might even find your next customer. The golden rule here- never stop talking about your company and product.
Today, we have a sizable number of demanding customers and for them, we have a local team overseeing operations. When a new client comes on board now, everything is managed and done locally, with support from the remote teams across 7 other countries.

We are glad to be working with industry leaders in Malaysia
Throughout our experience, our major learning was: once you set things in motion, new learnings will follow. And once you adapt to these new learnings, it starts feeling like home.
Establishing a global presence is rewarding as well as challenging at the same time. However, if you prepare the right way, have an open mind, keep adapting to local requirements, set realistic goals, and prepare for scenarios of Plan B, you will have all the tools to be successful in the new market. And all of it, the start of the journey and the proverbial hockey stick will be an achievement in itself.