8 Smart E-commerce Strategies For A Successful Q4 + [Festive Sales Calendar]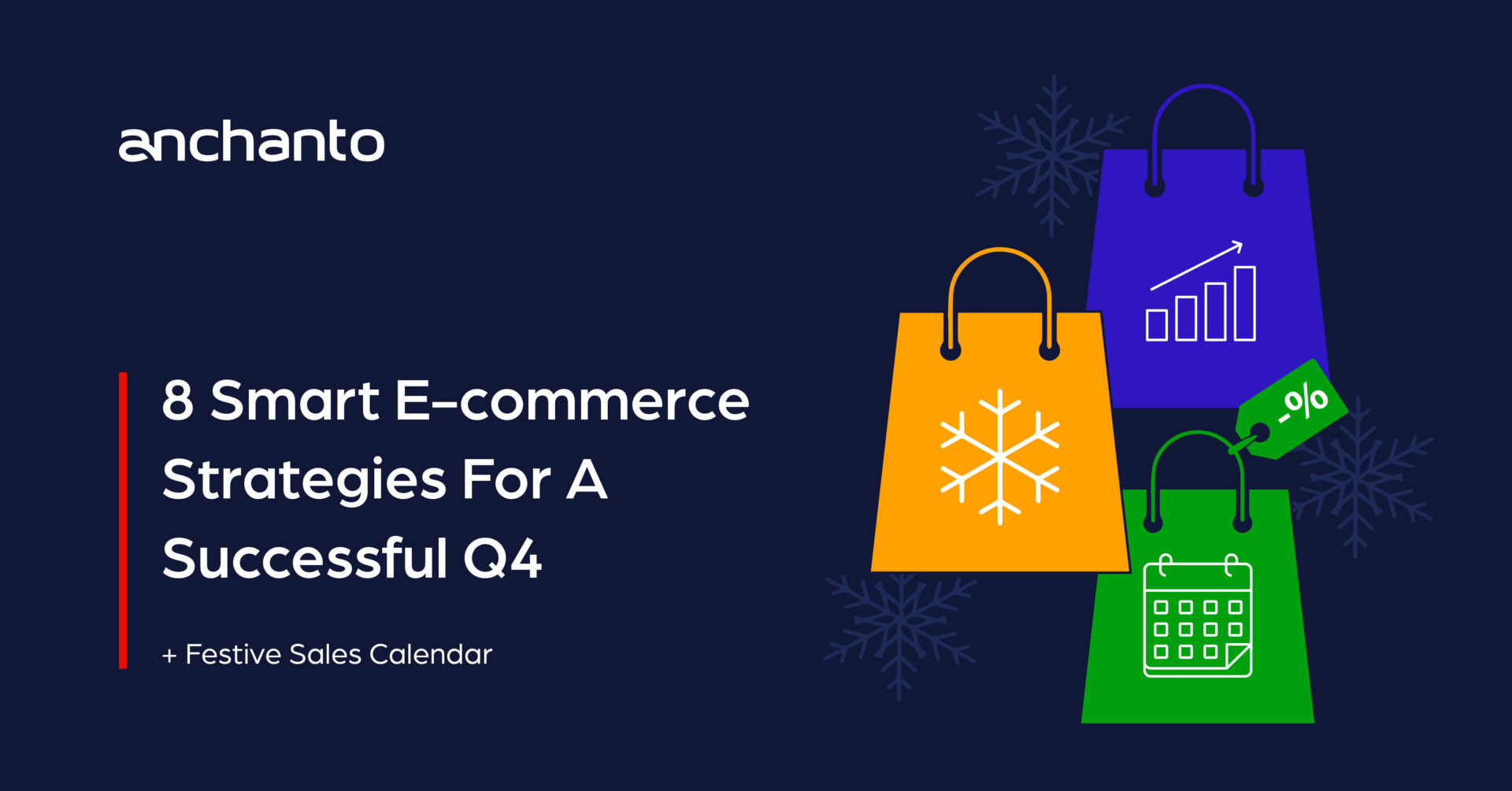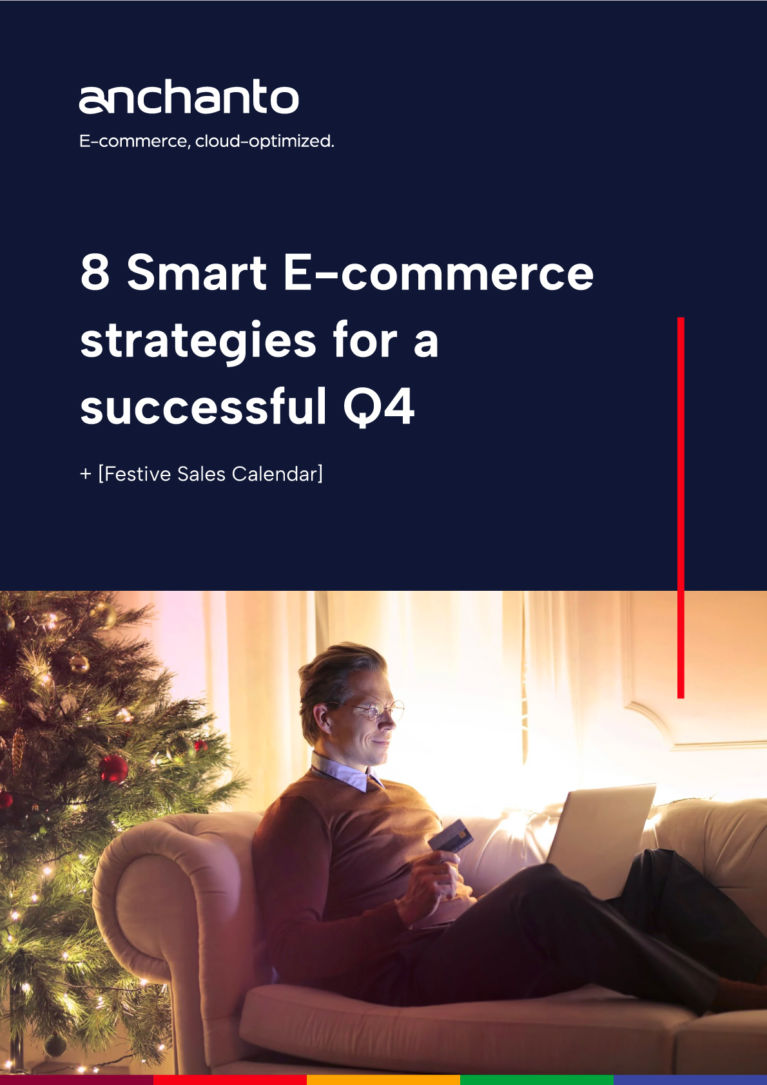 Short on time? Download now and read on the go.
1. Introduction
The holiday season or Q4 is the busiest time of the year for the retail industry across the globe. With festivities and celebrations coming up during the final 3 months of the year, consumers anticipate shopping festivals, mega sales, deals, promotions, and bargains so they can shop for gifts for family and friends.
Businesses also enjoy this period as it helps them complete sales quotas before the year ends. For the longest time, the final quarter has been a profitable period for offline stores and now online retail is also seeing a sizeable increase in revenue during this season.
That means you must sharpen e-commerce strategies for a successful Q4!
2. How Much Do Holiday Sales Affect E-commerce? – Quick Stats
In Southeast Asia, according to Lazada's Q4 2021 Digital Commerce Confidence Index (DCCI), 47% of online sellers experienced more than a 10% increase in sales[1] during the final quarter of the year.
In Europe, the e-commerce parcel volume increased by 69.7% in BFCM (Black Friday and Cyber Monday) 2021[2]. While this is a significant increase it's much lower than 2020's holiday season growth given the abnormal demand for online shopping during that period.
In the MENA region,  shoppers increased their orders by 135% and their spending by 94% during the White Friday sales week[3] (a sale similar to Black Friday in the US).
In Australia, based on an Australian Post report, there was a 13.6% YoY growth in e-commerce purchases during November 2021[4]. There were also 7.4% more online purchases made during BFCM (Black Friday and Cyber Monday) in 2021 compared to 2020.
3. Holiday Sales Calendar
Besides the well-known and much-awaited Black Friday sales, there are many other festive sales to take advantage of during Q4. We've prepared a calendar of the most anticipated festive season sales during Q4 across South East Asia, Europe, the Middle East, and Australia.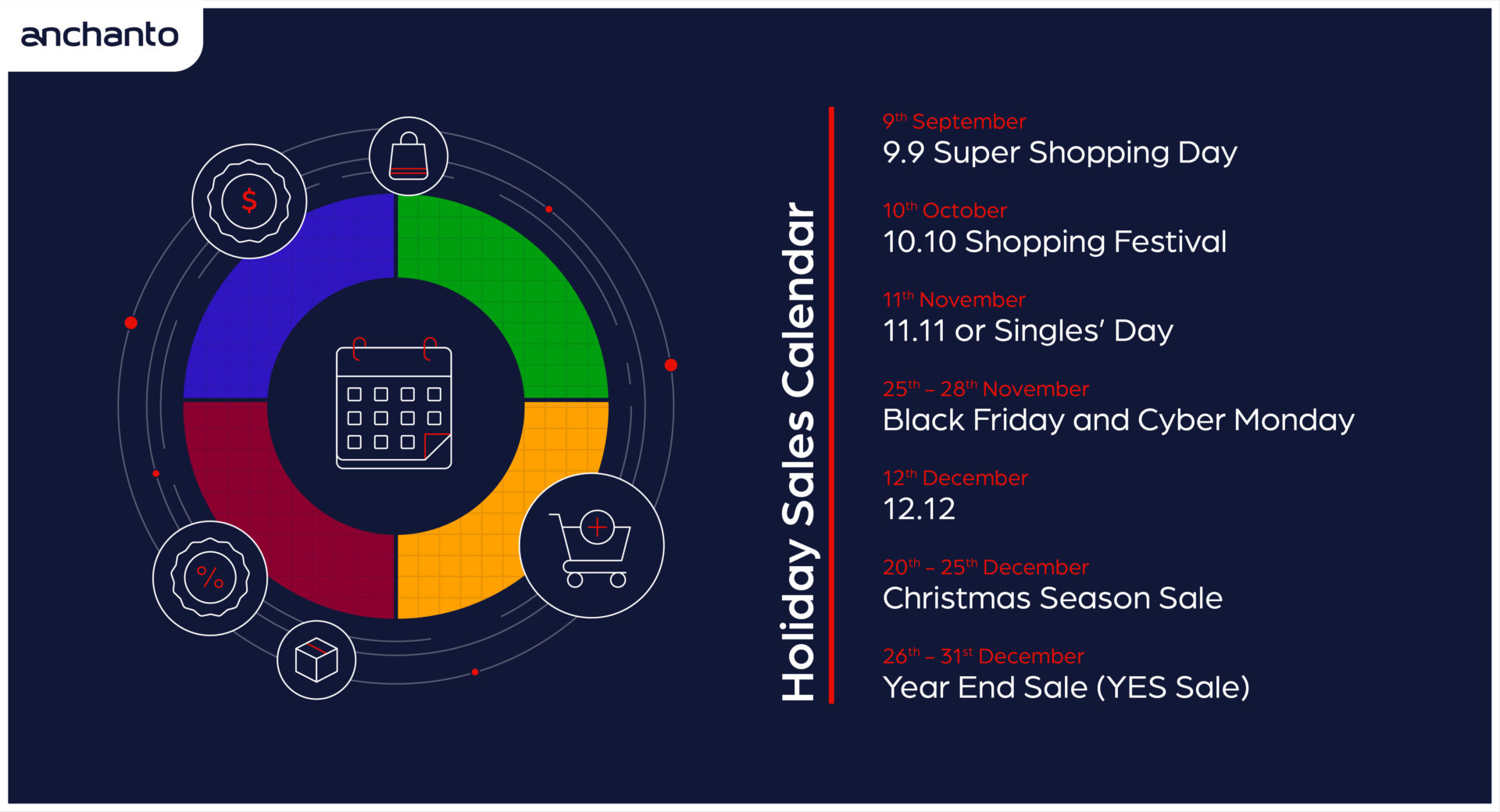 a. 11.11 or Singles' Day
Singles Day or Double 11 (11.11), was initially a 24-hour flash sale, but is now a multi-day extravaganza, ending at midnight on November 11. The sales event was created by Alibaba in 2009 and recently (2021), the marketplace recorded a gross merchandise volume (GMV) of 540.3 billion yuan ($84.54 billion)[5] during the 11-day sales period. Besides China, the 11.11 sales are a big hit across many countries in Southeast Asia.
b. 9.9 Super Shopping Day
Shopee's 9.9 Super Shopping Day is like a replication of the 11.11 sale. It is held on September 9 and features discounts of up to 90% along with other perks like free shipping and product giveaways. In 2021, the marketplace recorded 1.8 million items sold in just the first 60 seconds[6] of the sales event.
9.9 sales events are popular across other online retail platforms too and across different countries in Southeast Asia.
c. 10.10 Shopping Festival
10.10 is another double digital sales event in Southeast Asia hosted across e-commerce platforms like Lazada and Shopee. On October 10, 2022, Coresight Research partnered with Firework, for the second annual 10.10 Shopping Festival, pulling in 350,000 livestream viewers for participating brands.
It was a 12-hour livestream shopping experience that demonstrated the promise of livestream e-commerce in the US. The event brought on new levels of consumer engagement, with 45% of viewers actively interacting with shopping livestreams[7].
d. Black Friday and Cyber Monday
Black Friday is a popular festive sale across the world. While still smaller in comparison to the US, we see several countries in the UK, France, Australia, the Middle East, and Southeast Asia hosting annual Black Friday and Cyber Monday sales. These sales add to the shopping excitement during the festive season and are great customer magnets.
e. 12.12
This is the last of the double-digit sales events for the year. It was introduced and is held by Lazada for its small to medium-sized sellers and retailers. It is a popular sales event in Singapore and one of the biggest e-commerce events in Indonesia.
f. Christmas Season Sale
In Europe, Christmas and holiday season sales are sizeable contributors to e-commerce revenue. In France, 12% of the annual e-commerce revenue[8] comes from Christmas sales alone. In the UK, online sellers received a total share of 28.4% from online sales during Christmas sales[9] in 2021.
g. Year End Sale (YES Sale)
Year End Sales vary from platform to platform and as it isn't a fixed sale like Black Friday or double-digit sales, it is more flexible in terms of starting dates and sales duration. It is also more of a final sale of the year and the last chance for last-minute shoppers to purchase gifts, which adds to your sale count for Q4.
4. Tips To Enhance Your E-commerce Strategies For A Successful Q4
As you know the holidays or festive season are a golden opportunity to increase online sales. If you're counting on your Q4 to complete sales targets or simply end the year with a bang, you need to strategically approach the Holiday or Festive season.
All consumers love a good bargain, but it's not the only factor they consider when shopping during the holidays. They want a memorable experience. There's also the fact that you'll be up against some intense competition.
So how do you plan to stand out and capture customers?
In this section, we've covered everything you need to do to get your online stores holiday ready so you can engage customers, deliver great experiences, and clear out those virtual shelves. Read on to find out where you can tweak your e-commerce strategies for a successful Q4 more revenue this festive season!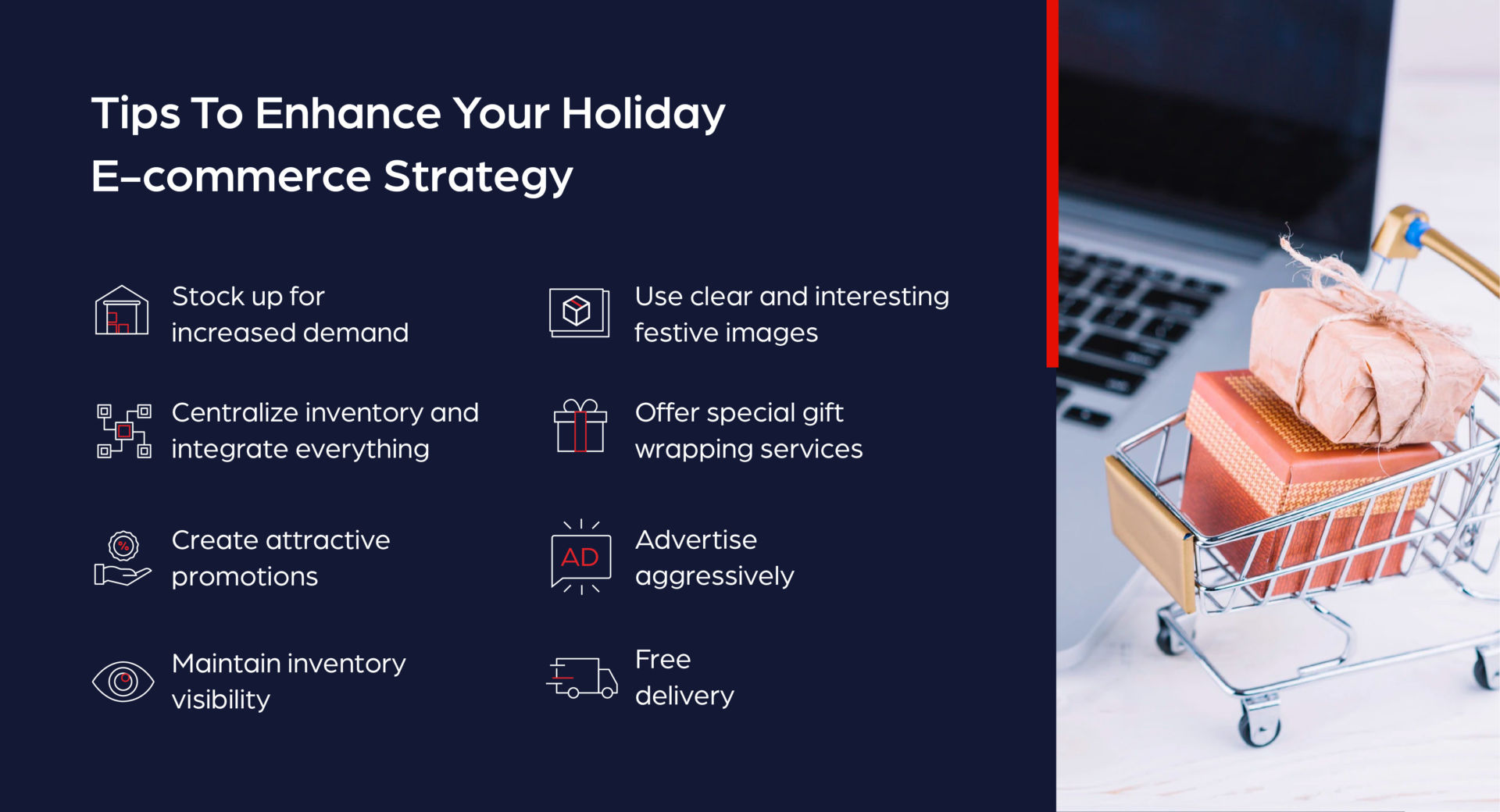 a. Stock up for increased demand
A customer influx during special season sales is a given. So preparing for increased demand is a must. Scoping for products only to realize they are sold out is a huge turn-off when shoppers are set on making a purchase. No one wants to wait long for a product to be restocked especially for an item they intend on gifting.
To avoid stockouts and back-orders, take note of stock levels and plan your inventory replenishment in advance. Implement technology to centralize your inventory across your warehouses or fulfillment centers so you can dispatch orders to customers from any of your closest storage locations based on inventory availability.
b. Centralize inventory and integrate everything
With hundreds of orders coming in every day, you want to ensure quick processing, picking, and fulfillment. This is possible with integrated marketplaces and online stores, inventory centralization, and carrier integrations.
With a powerful Order Management System (OMS) and Warehouse Management System (WMS) offering a broad range of platform and carrier integrations, you can easily synchronize your orders and inventory, process orders, and ensure delivery partners are notified to pick up parcels for quick delivery.
But simply centralizing and integrating with different partners and platforms isn't enough to enhance your e-commerce strategies for a successful Q4. You must test all your integrations to ensure there is no disconnect that could backlog orders or worse, cause them to go unnoticed.

c. Create attractive promotions
Everyone loves a good discount and that's exactly what they're looking for during festive sales. But be wise with your product pricing. If you're unsure of how low you should go with your deals and promotions, scope the competition.
Use competitive platforms to spot competing brands and products and identify how they are pricing and promoting their products and how much engagement they're receiving for their promotions.

d. Maintain inventory visibility
If you plan to offer special packages like bundles of complementary items, buy-one-free-one promotions, and even exclusive vouchers to ensure repeat sales, make sure you have clear visibility of your inventory to avoid mixups.
When you offer custom package selections, for example, 2 T-shirts with different color combinations to choose from, you must precisely pack the chosen items. With a WMS in place, you can track down the exact product variations as per order in your warehouse and ensure it's shipped to the correct customer with auto-generated shipping labels.
e. Use clear and interesting festive images
Humans are very visual creatures, so take this opportunity to create images that can pique the interest of consumers to keep them browsing through your online store. You can even jazz up your product listings by festooning your product images with festive decorations.
Also, you can customize your greeting message on your landing page to suit the holiday mood, and don't forget to leave a nice message with a vibrant festive image in the package for customers to feel a personal connection.

f. Offer special gift-wrapping services
The holiday season is all about gift giving and modern shoppers love convenience, which is one of the main reasons we choose to buy online. However, part of the fun of receiving presents is unwrapping them and many physical stores offer this service during the festive season.
To keep customers happy and excited to buy from you, offer gift wrapping as an add-on service and make their online shopping easy and hassle-free. It's this kind of value-added service that keeps your users coming back and the key to great e-commerce strategies for a successful Q4.
g. Advertise aggressively
Advertising your exciting discounts, deals, and product combinations can attract more customers to your online products. You can post links to your products and store on social media, send them out in emails, or over Whatsapp to existing customers. You can even use marketplace ad banners or Google ads to attract customers to your products on sale.
Another great way to advertise your promotions and discounts is through coupon codes that you could leave in the packaging of products your customers' order. These can be exclusive discounts only for repeat customers.

h. Free delivery
If you have not been offering free delivery all this while, the holidays are the perfect time to implement this and attract more customers. Most online shoppers would not hesitate to drop a significant amount on the item itself but cringe when a delivery fee is charged. Prevent this from happening by waiving delivery fees. After all, it's the season of goodwill and your happy customers will definitely be returning for more shopping if you go the extra mile for them.
5. Final Thoughts
Every holiday season is an opportunity. How you leverage it will determine your Q4 success. The best way to begin is to identify which sales are most lucrative for your business. Ensure you have enough time to activate your optimized sales strategy with the tips we've listed and then take the time to review your performance at the end of the sale.
For the best results this holiday season, consider implementing SaaS technology to manage your online retail better. It will help you maintain a connected e-commerce environment for total visibility, flawless performance, and superior backend optimization.
Reach out to our experts to know more.