Anchanto Integrations Updates – April 2022
Presenting a new integration and one key enhancement to kickstart this quarter!
Take a look at April's integrations with the OzSale marketplace in Australia and an enhancement for sellers in Indonesia. With our teams excited to share this with you, shall we see what exactly is the buzz about?
Keep reading to find out.
1. OzSale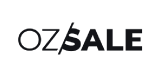 Hey mate, now manage your eCommerce presence on OzSales and reach new customers in Australia.
Launched in 2007, OzSale offers hard-to-own fashion and lifestyle items across prominent categories and segments. Some of the popular categories include apparel, shoes, accessories, homewares and lifestyle, beauty, kids and baby. OzSale has 2,000,000+ products shipped yearly, with 1,000,000+ monthly shoppers, and over 8000 4-star reviews. They offer a range of solutions from the marketplace, order after-sale, consignment, drop-ship and stock purchase, etc.
Functionalities:
Inventory Management
Centralize and Auto-sync Inventory

Get Low-on-Stock and Out-of-Stock Alerts for replenishment

Set/Add Buffer Stock centrally

Easily Import Bulk Products

Monitor in-process stocks in real-time

Manage Stocks based on Batch and Expiry Management

Maintain Quality based Inventory Counts
Order Management
Centrally View all your brands on one dashboard

Easily View, Manage & Process all orders with a single order process flow

Track complete order cycle

Monitor status-wise orders

Download the Anchanto-generated and/or marketplace-generated shipping labels and invoices

Automate the seller delivery orders via Anchanto integrated 3PLs
Order Returns Management
Track order returns through Anchanto OMS
Catalogues & Listings
Super-fast product listings

Easily add, monitor and edit products and their descriptions

Easily list the non-listed existing products available in Anchanto OMS to OzSale

Specialized functionalities to update listings on select channels

Easily track the product status and errors if any from OzSale

Simplified steps to create Kits & bundles
Promotions Planning
Plan, Create, execute large-scale promotions

View and track Active, upcoming & past price and Anchanto OMS promotions

Manage Multichannel (online and offline) promotions

Single-click Abort Live Promotions Functionality

Generate Customized Promotions Report

Set the promotions with fixed and the percentage discount

Set gift with the purchase based on various conditions
Logistics & Warehousing
Easy flow for order assignment to pickers and packers

Easily assign channel-wise Last-mile carriers

Track the order movement in the Warehouse

Configure User Roles

Consolidate front-end and back-end processes

Get real-time logistics updates
Analytics & Reports
Manage multiple stores sales on one dashboard and in a single currency

Check high and low performing products & categories at a glance

Achieve control & visibility on sellout data

Track brand-wise performance

Easily compare the sales performance of 2 or more sales channels for a specific period
Know more about OzSale <> Anchanto Integration
---
2. Tokopedia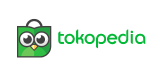 The guidelines of Tokopedia required the sellers to accept the new orders they receive in their Tokopedia seller account in the span of 24 hours after receiving them.
Kindly note that this does not change any order processing flow for Tokopedia. And If the order is in partial or new status in OMS then such order won't be marked as Accepted until they move to Ready for pickup (RFP) status.
Enhancement:
All your orders that are under the 'Ready for Pickup' (RFP) status on Anchanto OMS or 'Picking Unassigned' on Anchanto WMS will be auto-accepted on Tokopedia.