Anchanto marks 5th year in Philippines with double YOY revenue growth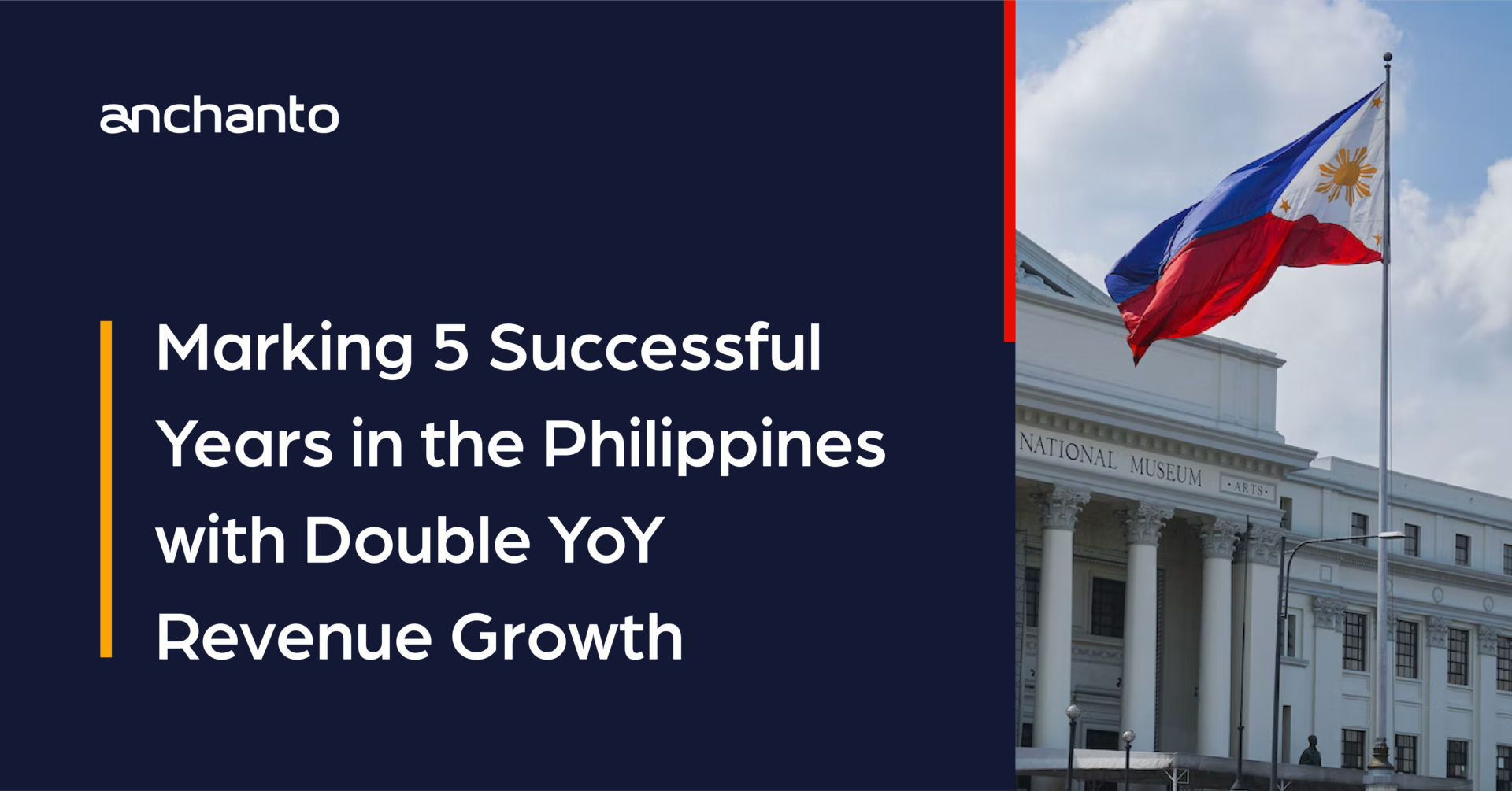 Manila, 21st October 2022 – Anchanto's Philippine customers now account for 18% of its total customer base in Asia after doubling revenue each year since the launch, making it on par with other markets like Malaysia, Singapore, and Indonesia. The Singapore-based B2B SaaS company, which is celebrating its 5th year in the country, credits its growing number of local users and partners for its growth.
Anchanto entered the Philippines in 2017 amid the rising e-commerce trends and strong demand from businesses. The company quickly grew and amplified its customer base, owing to its technology, people, and processes.
Further, the growth has led to the company's recent launch of new suite of SaaS products to plug gaps and provide innovative solutions across the e-commerce and logistics industries.
Business expansion
In tandem with its strong performance and full suite of offerings, the company recently scaled its Philippine workforce, hiring across various leadership and operational roles.
Beyond its team expansion, Anchanto also solidifies its intent to be an industry leader in the country through various partnerships with Entrego, SM Retail, INSPI, Cloud Logic, Blue Green Enterprise, Primer, LJS, Pan Philippine, and more.
According to Anchanto Co-founder & Chief Operating Officer Abhimanyu Kashikar, its local success is fueling decisions for further expansion. "We are pleased to be able to serve the needs of local businesses with the experience and expertise we built over a decade. Our local teams, our robust SaaS platforms, and our focus on delivering the best customer experience enable businesses in the region to scale their growth faster. For us, the last five years have been as much a journey of innovation as it is of trust," he added.
Tailored for the Philippines market
The distinct nature of the Philippine retail industry enabled the company to build a service that is appealing to the local market, allowing it to grow amid an intense competition.
In 2021, Anchanto's customers processed over 3.9 million orders during the "11.11" and "12.12" sale seasons across Southeast Asia, with around 20% of its volume coming from the Philippines.
The company offers a technological infrastructure to Filipino enterprises by helping them navigate complexities and manage business operations on a single platform. Anchanto helps businesses establish and expand quickly to multiple marketplaces.

Today, the company is globally utilized by brands, such as Unilever, L'Oréal, HP, DHL Supply Chain, and Decathlon.
"Anchanto's solutions have enabled us to scale our business in the Philippines. We experienced increased capacity up to 70% and a faster turnaround time of 1 day (down from 3 days). We also reduced problem orders from 1.1% down to 0.5%. Truly, we wouldn't have been able to be where we are today without Anchanto as our partner," INSPI Philippines Merchandise Corp. Founder Charles Barrientos said.
With the introduction of new technologies and the expansion of its presence, Anchanto expects to widen its customer base further and set new standards for e-commerce SaaS technology.