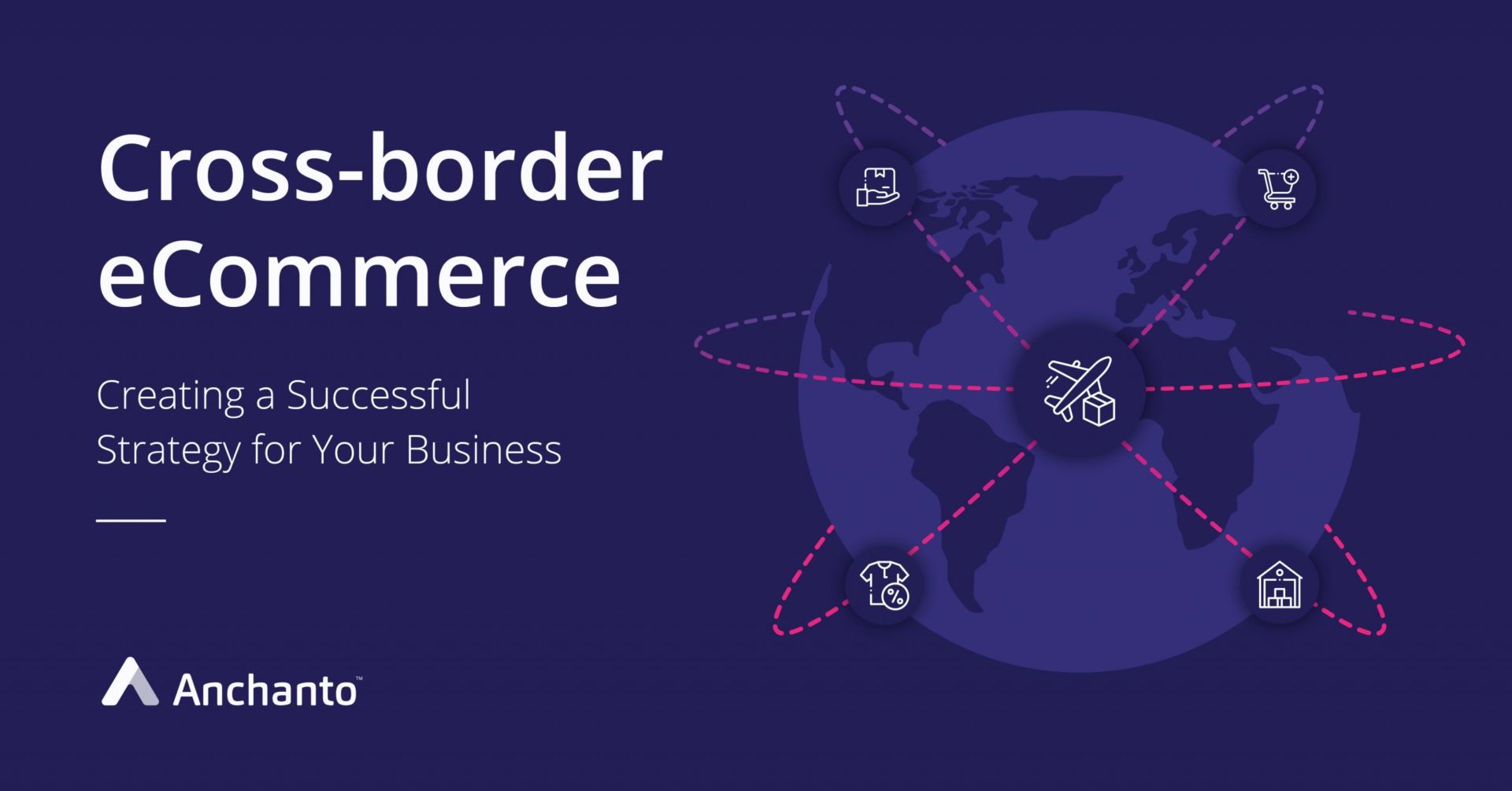 Creating a Successful Cross-border E-commerce Strategy for Your Business
Partnerships, robust ecosystem integrations and local market know-how are crucial elements for defining a cross-border e-commerce strategy. The execution of a successful strategy can be managed seamlessly by implementing the right technology.
Cross-border e-commerce is one of the major factors associated with the future of e-commerce. In order to establish a business that transcends borders and countries, the focus should be on creating and implementing a successful cross-border e-commerce strategy for your business. 1 out of every 5 e-commerce dollars will be generated through cross-border e-commerce in 2020, according to a report by Accenture.
Growing internet penetration along with the growing popularity of e-commerce has led to a vast change in the modern consumer's behavior and expectations. The modern consumer wants e-commerce to transcend geographical boundaries just like the internet. This change can already be observed in sophisticated Asian e-commerce markets such as Singapore and Malaysia. According to a report by Payvision, an estimated 55% of all e-commerce in Singapore and 40% of all Malaysian e-commerce is cross-border. As APAC becomes the next big destination for e-commerce and cross-border e-commerce becomes the norm, the other markets will soon follow.
Statistically speaking, it is evident that businesses that are looking to start cross-border operations need to build a sound strategy to gain a competitive edge. Selling across borders doesn't necessarily involve a physical presence anymore, thanks to e-commerce. However, certain factors are extremely important when building your Cross Border E-commerce Strategy . Once you align these elements, your business can function across borders in no time. Here's how:
Establishing concrete partnerships
A Cross Border E-commerce Strategy must begin from deciding the partnerships that your business will require in order to run smooth operations across borders. These partnerships involve working closely with local, reliable players such as fulfillment providers, warehousing players, last-mile carriers etc.
Benefits of partnerships
Having these partnerships can definitely help you reduce your go-to market time significantly. It is crucial to remember that successful partnerships will help sustain your business. They are the backbone of a well-planned cross-border e-commerce Strategy. When it comes to consumer expectations, factors such as logistics, timely delivery, shipping costs, etc. plays a major role. If you have concrete partnerships in these new markets, your business will be able to fulfill these expectations efficiently.
Integrating with ecosystem players
When it comes to successful international expansion, businesses have to factor in the pivotal role of integrations. After establishing concrete partnerships, the next step for businesses looking at cross-border e-commerce would be building presence across multiple platforms. Every country has an ecosystem of marketplaces, webstores, ERPs such as Tally and SAP, accounting tools, last-mile carriers, WMS, etc. In order to establish a solid brand connection, you need to make sure that your business is integrated with the correct ecosystem players.
Visibility across various established marketplaces and webstores allows the customers to trust your brand and increase the chances of customer acquisition. However, before jumping into various integrations, it is crucial to have a strategy for the same. Businesses that are tapping into lucrative markets need to keep in mind that every country is different. What works in one country may not necessarily work in another. This brings us to the importance of utilizing data to have a strong hold on local know-how.
Obtaining the market know-how
Completely understanding the market you are stepping into is another crucial aspect of defining a robust strategy. Every customer present across various markets functions differently. By utilizing the data around customers in these markets, businesses need to have a strong understanding and local know-how about the markets they are approaching. Factors like geography, language, cultural diversity, customer loyalty, buying behavior etc., need to be factored in while building a cross-border e-commerce strategy.
Develop an efficient pricing strategy for a competitive edge
67% of customers who shop abroad, do so because the prices are lower than in their home country, according to a study by invespcro.com. However, creating and maintaining a coherent pricing strategy across multiple marketplaces in a foreign country can be daunting. To simplify these operations and to keep an active, dynamic and ever-changing strategy, it is crucial to have data about your performance in these new markets. Various promotional offers and discounts are also a great way to earn loyal customers and gain a competitive edge in the market.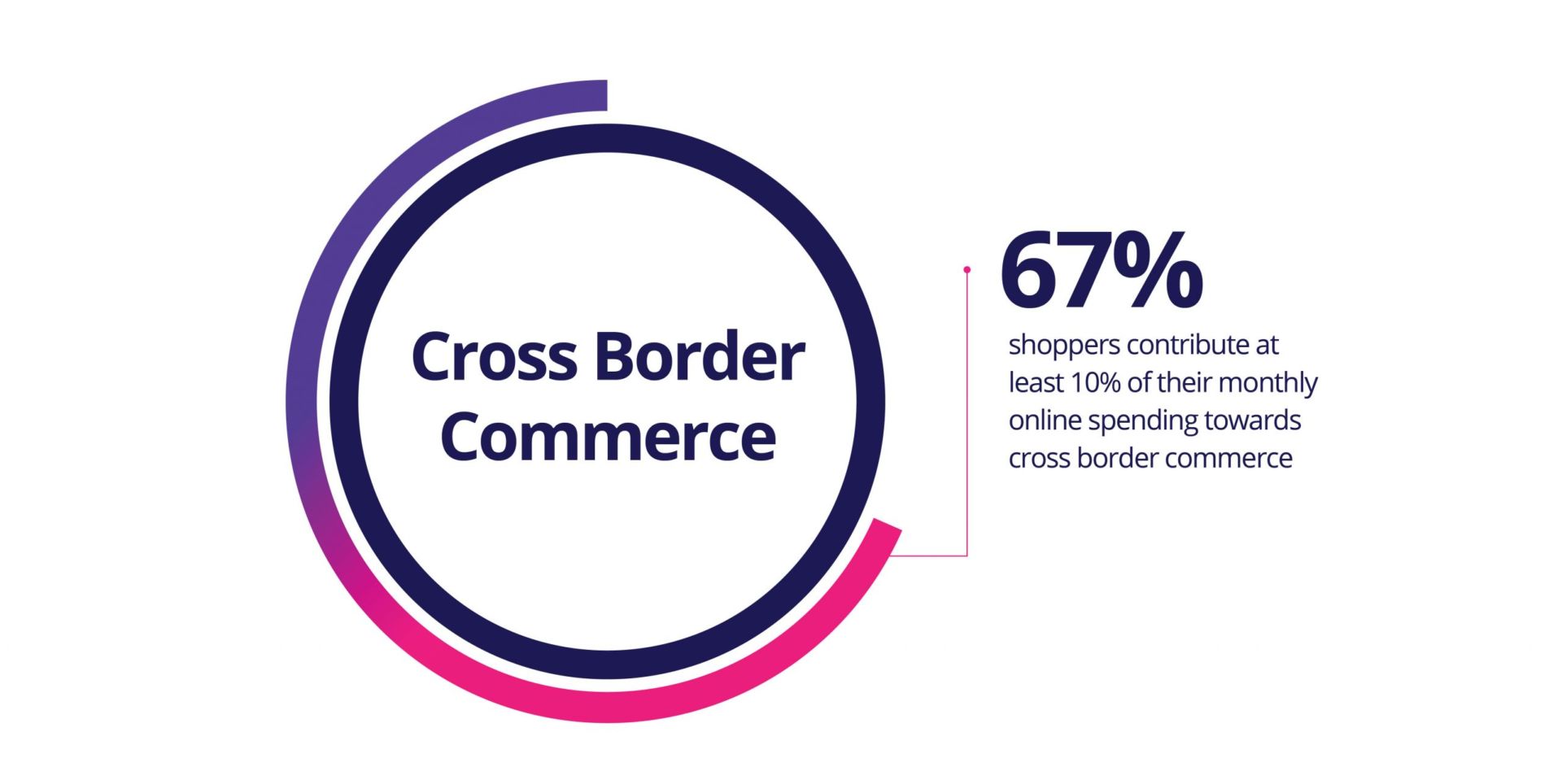 Localizing product content for effective branding
Customizing your product content according to the regional, cultural and geographical differences is an important step in creating an effective brand name in cross-border e-commerce. Each region has their own popular marketplaces and each marketplace has their own set of specifications like character limit, prohibited words etc. Individually creating and customizing content for each marketplace is crucial.
Businesses need to factor in linguistic diversity as well and be prepared to produce content in various languages that are local to the country they are venturing into. This step can be beneficial in developing brand positivity and gaining loyal customers.
Real-time insights and trends
Businesses that are looking at global expansion need to make sure they utilize the availability of existing their selling data to strategize their cross-border e-commerce presence. Every country has diverse demands and when looking at expanding into these markets, the sales data needs to be factored in. When proper data and actionable insights are available, utilizing them to deliver products that the customers require will definitely prove to be beneficial, even as a long-term strategy.
When it comes to businesses that are moving to other countries with their own setup, understanding the customer is of utmost importance. This would include accurate inventory management, understanding customer expectations, visibility across prominent marketplaces and much more. In order to manage their businesses seamlessly, various technology platforms should be utilized.
Technology platform for end-to-end cross-border management
In order to overcome challenges like customer preferences, buying behavior, cultural and linguistic differences, etc. it is crucial to have a proper multichannel e-commerce management system in place. This is one of the factors that makes cross-border e-commerce even more challenging than domestic e-commerce.
To move one step further, it is crucial to study the market to understand the right channel for your products. This is why accessing real time data becomes extremely important, especially since a company that assumes 'One size fits all' fulfillment model is definitely up for disaster when it comes to diversified markets like Asia.
According to a research conducted by Zion Market Research, Global Cross-Border B2C e-commerce Market Will Reach Over USD 4,856.1 Billion By 2027. According to the report, the global cross-border B2C e-commerce market was USD 562.1 billion in 2018 and is expected to reach around USD 4,856.1 billion by 2027, growing at a CAGR of 27.4% between 2019 and 2027.
Needless to say, this offers great opportunities for international growth to single-nation businesses to expand into emerging markets. However, given the scale of the operations that require to be executed, it is crucial to utilize available technology platforms for end-to-end management.
Vitality of Technology Tools or Cross-border E-commerce
Businesses that are venturing out into emerging markets need to have a strong cross-border e-commerce strategy in place. In order to navigate the diverse requirements of these markets, it is highly important to have an overall visibility over your operations.
Simplifying operations
Technology tools are extensively used to manage operational visibility when it comes to cross-border e-commerce. Businesses can perform operations like keeping an eye on available inventory, managing orders, handling and creating different promotions, synchronizing logistical operations, etc through technology tools.
Obtain Local Know-how
In fact, these technologies are built with industrial insights tailored to a particular country, making it that much easier for businesses to understand the markets they are tapping. This kind of data and information can then be used to strengthen, modify or overhaul your cross-border strategy.
Future of Cross-border E-commerce
The global cross-border e-commerce market is expected to reach $1 trillion in 2020. As businesses deal with a borderless world, the opportunities to reach a wider market and bolster their customer base are vast. With greater revenue and wider customer base, comes great competition. Using the right technology will optimize all your operations, streamline processes and simplify workflows to give the competitive edge you need in the ever-competitive world of cross-border e-commerce.