Every E-commerce Brand Challenge Ever + Recommended Tech Solutions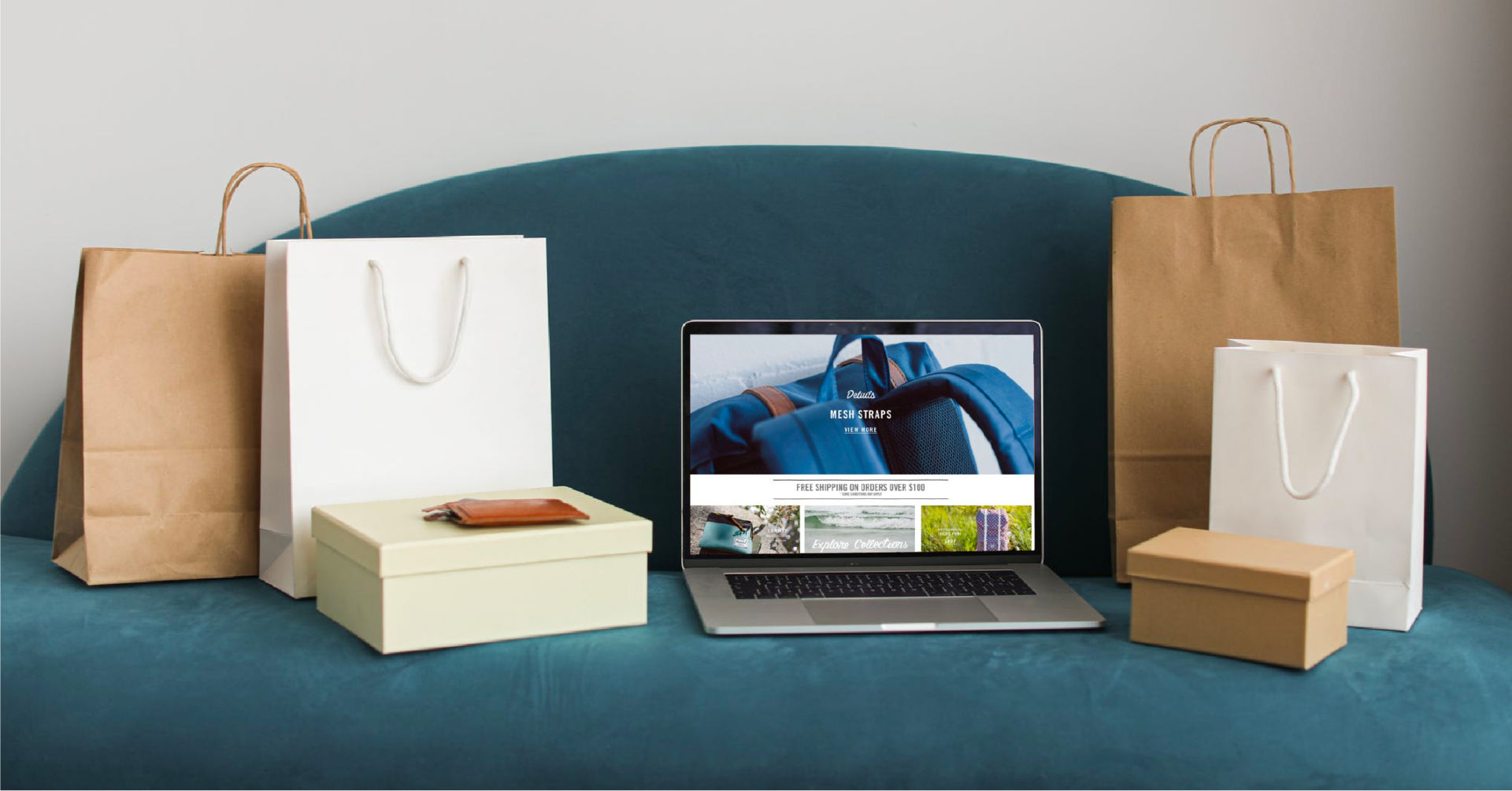 Short on time? Download now and read on the go.
1. Introduction
Most brands today are transforming their business models to include e-commerce as it's no longer a business distinction but a standard for survival. Even established names like PepsiCo, Kraft Heinz, and Nike are focusing on retail in the digital space as it offers promising returns.
Nike's online sales grew by 36% in the first quarter of 2020 and the company is aiming to grow its direct-to-customer e-commerce sales from 30% to 50% in a short span, according to a McKinsey and Company report [1].
"The accelerated consumer shift toward digital is here to stay," says John Donahoe, Nike President, and CEO.
And it's time for more brands like yours to take advantage of this shift to online retail. e-commerce can be an economical revenue source when you take control of the process and sell directly to consumers. It also provides opportunities to be innovative with your sales.
You receive the benefits of:
Generating deeper consumer insights

Controlling brand experience

Differentiating your proposition to consumers, and

Increasing sales
The opportunities are abundant with e-commerce but there are challenges too. This is why you need to be prepared before you significantly invest in this retail model.
2. The biggest E-commerce brand challenges
As a brand looking to leverage online retail, it's essential to know that specific challenges are part of the experience. And, your success will be measured by the way you triumph over these hurdles.
To power through the challenges that lie ahead or are currently impacting your prospects, you need to assess them and their causes. This will help you determine the best course of action for your circumstances.
Here is an extensive list of e-commerce brand challenges businesses like yours may be exposed to:
a. Partial sales visibility
Using a tiered distribution model online and offline can limit sales and inventory visibility. This occurs on account of indirect connections between your brand and buyers. Without visibility, understanding your buyers and their behavior is challenging.
Oftentimes, your distribution partners offer reports, but these may be limited, delayed, or disorganized. Likewise, sales platforms such as Amazon, Lazada, eBay, Shoppee, online stores, and offline stores all have information to offer. But depending on the CMS or technology you and your sales channels use, the reports from each channel will be different.
Varying report formats of sales and customer insights are hard to collate. And, by the time you organize the information and produce an easy-to-read report, you will have lost a lot of time.
Under such circumstances, perceiving buyer intent, reactions, purchase volumes, desires, etc. is incredibly challenging. And a lack of these insights creates a gap between you and your buyers. This makes product customizations and delivering positive customer experiences difficult for you and frustrating for your customers.
b. Product catalog discrepancies across sales channels
In e-commerce, consistency creates an impactful experience. To initiate a wonderful shopping journey for your customers even when shopping with your distribution partners, it's vital to maintain high-quality and uniform product information, images, videos, pricing, and promotions across sales channels.
Failure to do so will only confuse shoppers about the authenticity of your partners and your products. Varying listings for your products may impede your sales and the effectiveness of your efforts to expand your market reach.
c. Decentralized online and offline sales
Most shoppers, that is nearly three-quarters (74%) of global shoppers[2] have used both online and brick-and-mortar retail channels to meet their needs. A mix of both channels provides a unique opportunity to meet the demand for convenience.
For example, if consumers desire offline trials and online purchases offering this omnichannel model could really improve your position in the market.
However, the biggest e-commerce brand challenge you'll face when engaging in omnichannel strategies is centralizing your inventory and sales. This makes it tough to streamline your online and offline sales calculations. At the same time, the visibility of offline retail operations will be low.
d. Channel conflict
If you have a tired distribution system, and you sell the same products as your distributors through the online channels they use, there are high chances of channel conflict. While your intentions to take advantage of the online market may be pure, your ecosystem of distributors, dealers, retailers, and sales reps selling your products online may think otherwise.
And even if your partners are in agreement with your e-commerce approach, the lack of a structure for order receipt and fulfillment can cause conflict. With a structure in place, your distributors and retailers will know which market areas they need to target and which areas you will be handling.
But without the right technology to manage a flow of operations, it's difficult to keep tabs on what your partners are doing. Moreover, if you cannot fulfill an order in your area and need assistance from your partners or vice versa, it's difficult to initiate this communication quickly and fulfill the order received.
e. Campaign management complexities
Here are some interesting facts:
Consumers love a good discount, so price campaigns and promotions must be a big part of your e-commerce strategy. But to run effective campaigns across your sales channels you need a team or resources dedicated to each platform.
Based on the promotions you run, you must derive insights about their success, Accordingly, you need to make changes to your campaigns and determine on which platforms you need to prioritize for product promotions.
Manually managing and tracking promotions on different sales channels for various products is cumbersome and expensive. And launching more than one kind of promotion like discounts, bundles, and subscriptions on each channel makes the job more challenging.
f. Decentralized processes and resources
You may have several warehouses to store and manage your inventory across your markets. But if they do not operate on a unified system to centralize the processes each warehouse follows, your warehouse management is in for complications and you will receive only partial visibility.
Just think about it, each of your warehouses will have a different system to manage end-to-end operations. They'll have their own network of ERP solutions, fulfillment providers, and last-mile delivery partners to manage fulfillment.
Harmonizing the functioning of each of these systems and partners is tough without the right resources. Moreover, if these aspects aren't integrated appropriately, you will be in the dark about your inventory levels, fulfillment efficiency, and operational status.
Vicky Hardiman, Country Head for Indonesia at Anchanto says, "Usually bigger enterprises have their own ERP systems for financial consolidation. So the e-commerce brand challenge is how to sync sales data with ERPs. Without the right technology, it's difficult to sync ERPs (like SAP, Oracle Netsuite, and Microsoft Dynamics) to an e-commerce ecosystem."
g. Scarce competitor intelligence
In e-commerce, you have more competitors than you would have offline, and your target customers have access to them as well. The e-commerce brand challenges on account of this is remaining on your customer's radar. To achieve this, you need to know what your competitors are doing.
Competitive analysis is vital in such a situation and how you conduct this analysis is all the more important. Like most brands and businesses, you will be conducting this analysis through manual means. It's not uncommon to experience limitations through this strategy.
After all, gathering competing product data from different retail channels involves granular research that takes long to collect and compile. The faster you can collect this data, the more fruitful your attempts will be to counter competitors.
h. Difficulty in scaling operations in D2C
Whether you are new to D2C (direct to customer) or a veteran, you are bound to face fulfillment challenges as you attempt to scale your operations. Fulfillment costs are high without the right connections and technological infrastructure to support the task.
As order volumes escalate, you may not have the capacity to support them which may result in delays and unhappy customers. Investing in more resources and setups to process orders for fulfillment may seem like a smart idea, but every product and market experiences both peaks and troughs throughout the year. So once the high sales season is over and demand plummets, you will be stuck covering high running costs.
i. Management of multiple accounts
As a flagship brand, you may have several other sub-brands under your name. For example, Nestle has KitKat, Nescafe, Maggi, Milkmaid, Nestea, and many other brands. Maintaining e-commerce sales accounts of each of these is challenging without sufficient support staff.
But even with the best talent in your corner managing your different brands, you will experience a loss of visibility and control across all platforms and accounts. And managing several e-accounts and stores along with inventory and orders is a real struggle when you only have manual means.
j. Lack of visibility and control over warehousing
If you depend on 3PLs to manage your warehousing and order fulfillment, you have very limited control and visibility over what's actually happening with your inventory. You may recommend certain material handling guidelines, but you won't really know if they are being followed as you won't receive real-time updates.
Without clear visibility of the 3PLs operations, it's all the more challenging to determine what they're doing wrong, where they can make improvements, and which distributor or consumer orders they are catering to and how often.
3. What can e-commerce brands do to overcome their challenges?
Now that you've thoroughly assessed your e-commerce obstacles, it's time to think of solutions. Given that e-commerce and omnichannel retail are tech-driven, it's only natural to seek technological solutions to your challenges in these areas.
For a suitable remedy to pacify your e-commerce problems and take your business miles ahead, here are some technological features to look into: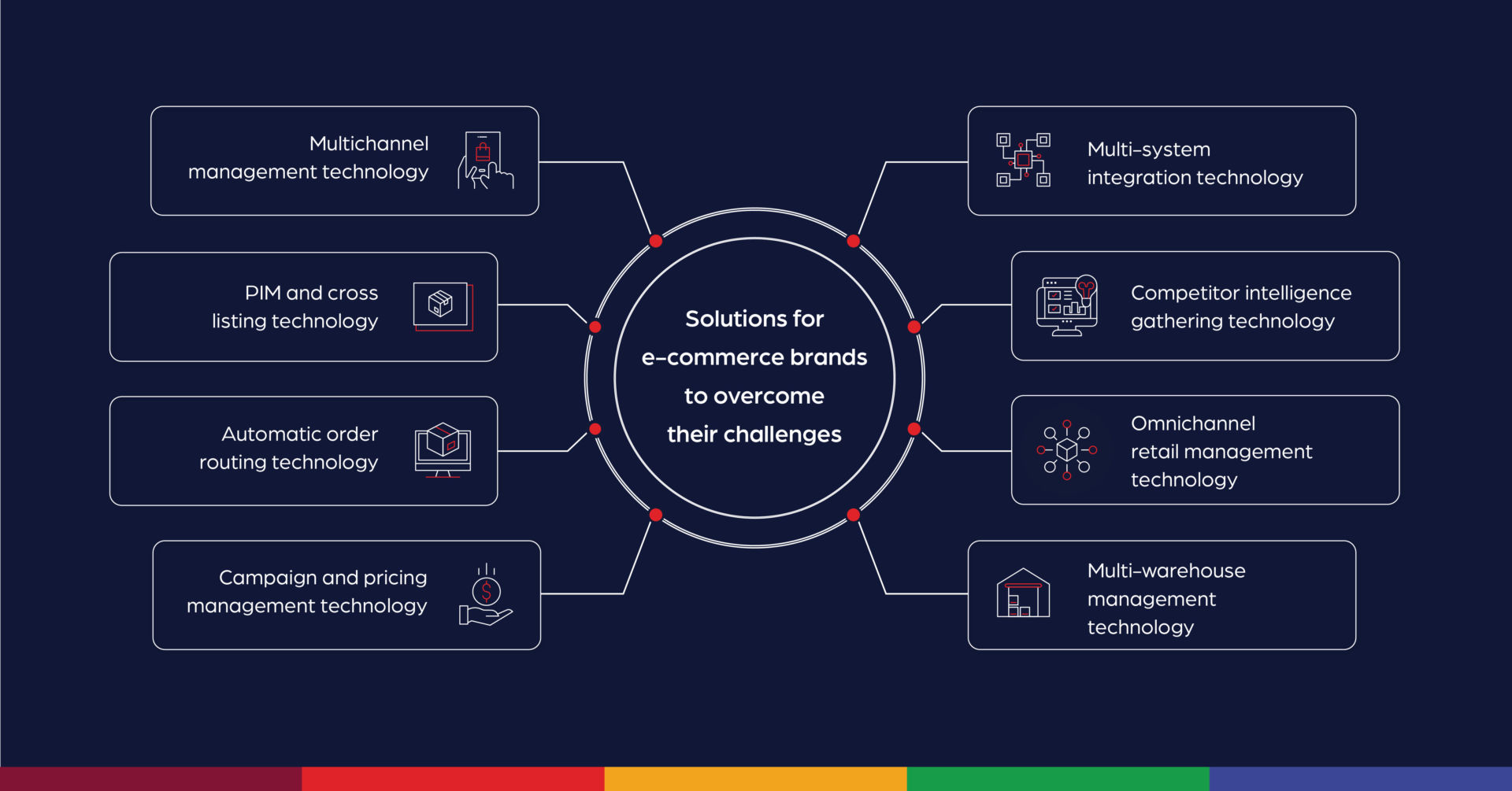 a. Multichannel management technology
If you're looking to manage data from multiple sources, platforms, and partners to visualize sales performance and operational efficiency, consider migrating to a powerful OMS or Order Management System. This technology suite is designed to integrate with your existing ecosystem and offer you the visibility you desire.
The OMS dashboard will create a single source of truth by collating all of your customer, sales, inventory, returns, exchanges, and other related data. This will be accessible to you as an easy-to-read and share report.
An OMS is also handy when dealing with multiple sub-brand accounts under your brand name. The system unifies different product inventories across various sale accounts and channels. So if your brand doesn't have dedicated teams handling the sales of your different sub-brands, you will be able to do so within the resources you have through an OMS.
b. PIM and Cross Listing technology
Maintaining consistent high-quality product listings across sales channels is a breeze with the appropriate Product Information Management (PIM) and Cross Listing technology. These catalog management technologies in an OMS allow you to upload and alter any of your listings on all your e-commerce platforms from a central dashboard. They guarantee speed and accuracy no matter the change required and reduce the need for manual assistance.
You can use PIM and Cross Listing technology to update your product catalog, campaign creatives, pricing, videos, and assets from a single source. This comes in handy when working to deliver an improved customer buying experience.
What's even better is that this technology stores your product catalogs and related assets which can be made available to your distribution partners to produce listings for your products on their online sales channels. That way both your product listings will match enabling you to sustain consistency across your retail channels.
This further enhances the shopping experience for buyers and builds their trust in your products and distribution partners.
c. Automatic order routing technology
Channel conflict can become a serious problem without a well-planned multichannel strategy in place. The best way to solve this issue is by committing your distributors and retailers to the geographies where they have their roots. You can accordingly target your desired locations and introduce your e-commerce efforts.
With a smart OMS, you can also initiate automatic order routing. This feature allows you to save all the locations where your inventory is present like warehouses, distribution centers, fulfillment centers, and retail stores. The system will map these out and every time you receive an order, the system will match the order delivery location with the nearest fulfillment center.
This ensures that the relevant partner fulfills each order and they are delivered immediately. Automatic order routing saves money on shipping and reduces delivery time. It also helps with D2C scaling operations if your brand doesn't have a presence in certain locations.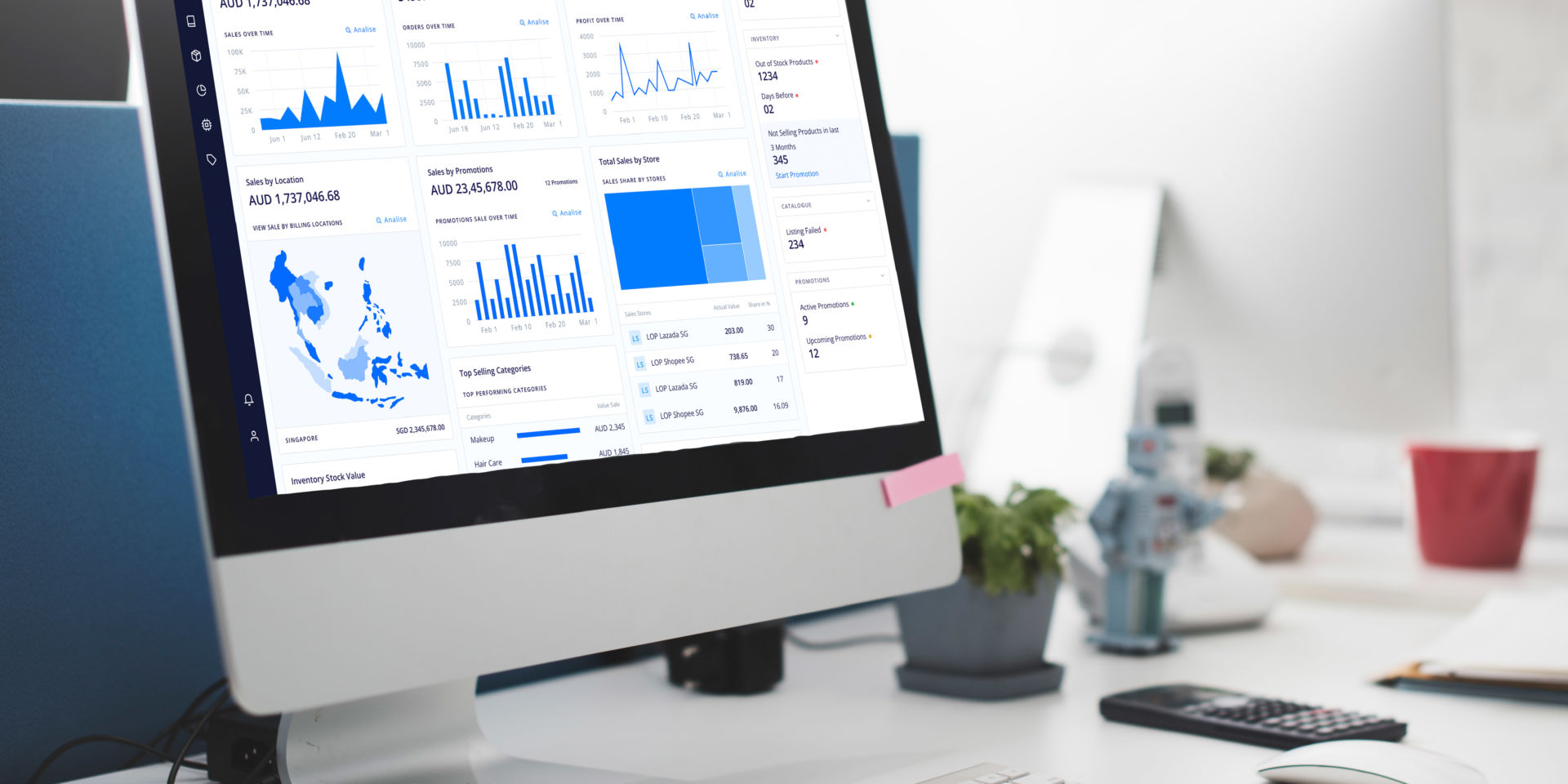 d. Campaign and pricing management technology
Running promotions and altering pricing is one of the best ways to drive sales. But for this, you need fresh, personalized campaigns on your sales channels.
With the right campaigns, you can build customer loyalty across channels but managing these campaigns is a laborious task. That's because you'll need to handle complex and customized promotions like conditional discounts, pre-booking, bundles, flash sales, etc.
With an OMS that offers promotion management, you can tend to year-round sales on all your e-commerce platforms. The system allows you to change prices, add promotional images to listings, and update product information from a single dashboard.
The right technology suite will also help you to monitor your promotions and customer responses. With detailed reports, you can fine-tune your promotions for the next sale or season.
e. Multi-system integration technology
To get a handle on all of the ERP systems, accounting tools, 3PLs, and last-mile carries that you, your warehouses, and distribution partners use, consider shopping around for an OMS that offers powerful integrations.
A powerful but flexible Order Management System can offer customized integrations with all the ERPs and partners you have. Once the integrations are complete, you can centralize your operations across partners and third-party systems in different regions or even countries.
f. Competitor intelligence-gathering technology
According to Forbes[3], the 3 reasons why competitive analysis is important is because it helps:
establish benchmarks

identify and fill crucial gaps

determine 'why' customers should buy your products over your competitors
To stay ahead of your competition, using competitor intelligence gathering SaaS technology is essential. A progressive software can help you collect competitive intelligence, which is a price-sensitive solution. With the data collected, you can track where your competitors' products are sold, their price points, and offers.
Yout competitor intelligence gathering software should collate all of the data you require and present it in an easy-to-follow format. Based on this, you can keep up with competitor sales even if they are promoting their products aggressively.
g. Multi-warehouse management technology
A WMS (Warehouse Management System) with a multi-warehouse management feature, you can oversee the operations of all your warehouses. The WMS used by your 3PLs should offer admin access to all your inventory data. That way, you can see everything that's going on in the warehouse (with regards to your products).
The WMS dashboard should show you how many orders have been received at the warehouse, and how many have already been dispatched. With this visibility, you obtain complete control over the warehouses you use even though they are not owned by you.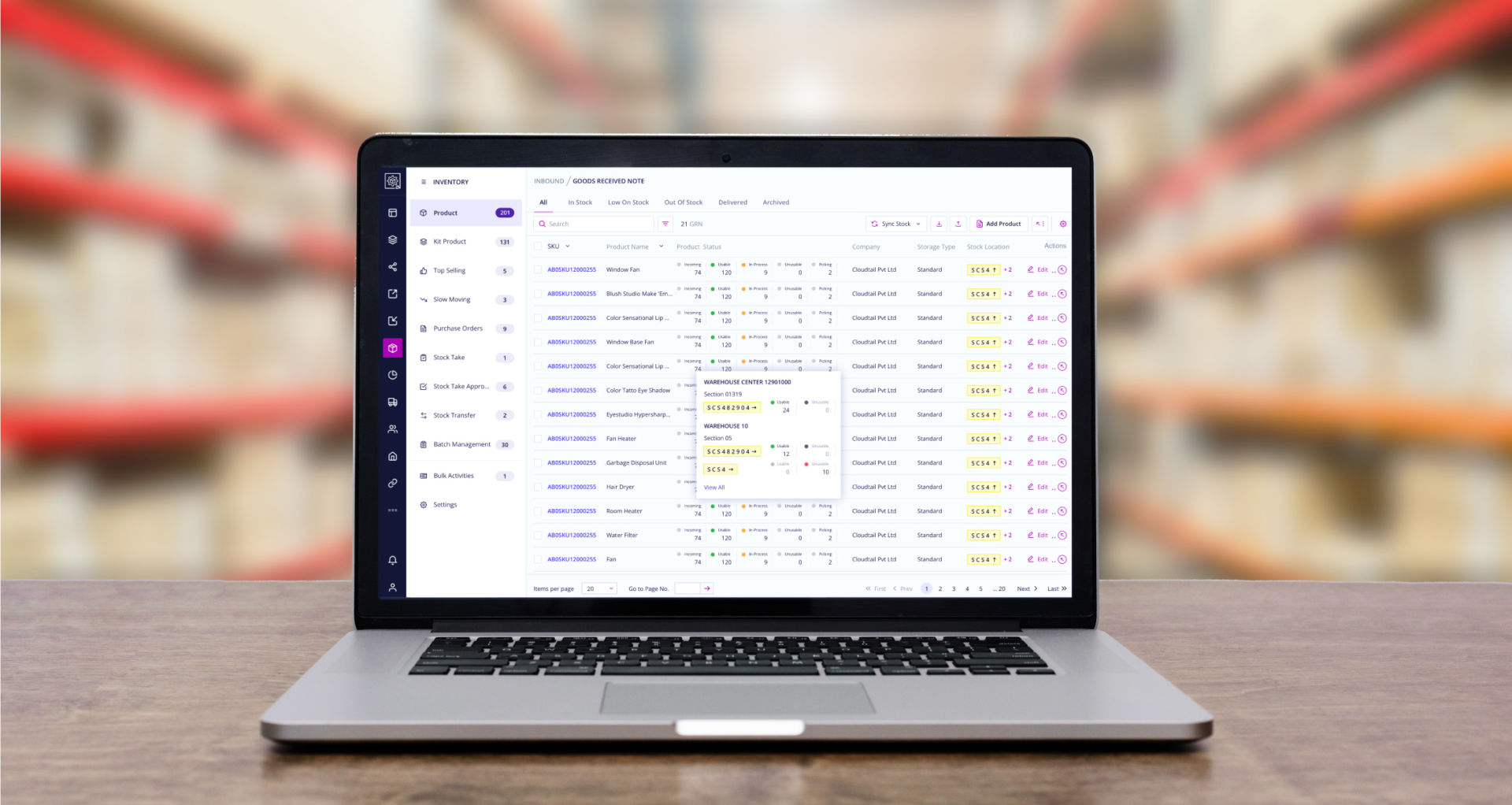 h. Omnichannel retail management technology
If you'd like to make the most of your retail stores by providing click and collect in-store pickup, try offline and buy online, and other omnichannel shopping options, you need to integrate your offline and online efforts.
The best way to combine your online and offline retail is by using an OMS that can track your orders, inventory, and payments through POS integrations. That way, you can track your offline and online revenue irrespective of where a sale originates and make sure your inventory logs are updated accordingly.
4. Brands using technology in e-commerce
Some of the biggest companies in retail like Fortune 500 brands have come to rely on the technologies discussed above. Without this technology, their e-commerce operations would have been smaller compared to the scale they've achieved today.
To help you see how brands benefit from advanced e-commerce management tech, here are some examples of success Fortune 500 brands have had with the perfect OMS system:
a. Defeating the shortcomings of tiered distribution and D2C
Given the traditional nature of its business model, a Fortune 500 electronics brand (competing with the likes of Dell, Lenovo, Apple, etc.) found it trying to enter the D2C domain. For a long time, it largely depended on tired distribution and ORPs for product sales. Having to add another distribution structure, the brand saw the following implementation challenges:
Channel conflicts

Inconsistent customer experience

Difficulty managing inventory and sales channels
A thorough analysis of the brand's challenges and previous system integration attempts proved that the manually established connections of the brand's PIM with the marketplace backend were posing challenges.
The perfect solution to these issues was a multi-layered approach and a customized OMS. This helped the brand to:
Centralize visibility across channels

Integrate inventory flow across sales platforms

Distribute their ready rich content to flagship stores

Seamlessly manage order processing

Extract customer and other product performance-related data

b. Hitting the D2C jackpot
This Fortune 500 cosmetic brand (competing with forces like Revlon, CHANEL, and Unilever) was able to enter the e-commerce market through a network of eDistributors. Despite this feat, it was a struggle to boost profitability, attain control and deliver a seamless customer experience. Other e-commerce brand challenges encountered during their D2C journey were:
Fragmented e-commerce operations

Lack of consumer Insights

Limited visibility into operations
What the brand wanted was a comprehensive solution to eliminate its e-commerce pain areas and enable it to reach directly to its customers. The brand sought a robust yet customizable OMS that could be tailored to its exact D2C requirements. This led to the following solutions:
Seamless operational flow

Integrated systems across all channels

Two-way inventory synchronization for real-time visibility

Customer claim management

Promotions management

c. Improving multichannel selling efficiency
This US-based footwear brand is a strong competitor to Nike and Puma with its expanse spread across 175 countries. It processes 19,000 pairs of shoes per hour in company-operated distribution facilities and its distinct distribution strategy has enabled it to maximize sales through direct-to-consumer channels.
While it thrives in its single line of brand positioning, its e-commerce management required some support. The complex structure of diverse systems, multiple partners to manage end-to-end operations across each facility and the addition of more sales channels led to an array of operational challenges.
To address their e-commerce brand challenges, they required a comprehensive OMS system, which they used to achieve:
Powerful integrations with multiple systems, platforms, and partners

Unify order management

Integrations with its global web store

5. Conclusion
As you can see, technology is a vital component in D2C e-commerce. Lacking the right tech infrastructure will leave you powerless over your sales and inventory, diminish your connection with consumers, and therefore cause you to deliver inferior shopping experiences.
"Some brands build their own OMS or WMS systems with an IT company or team. These systems tend to be very basic yet hard to maintain. While it is cheaper to make these systems, it is difficult to deliver excellence through them. This is because a basic OMS or WMS won't provide enough data or foreseeability for decision-makers," says Vicky Hardiman, Country Head for Indonesia at Anchanto.
So before you settle for an OMS, WMS, or any SaaS technology, you need to ensure it is capable of meeting your requirements completely now, and in the future.
To learn how to choose the best OMS for your business, please click here or reach out to the e-commerce experts at Anchanto.