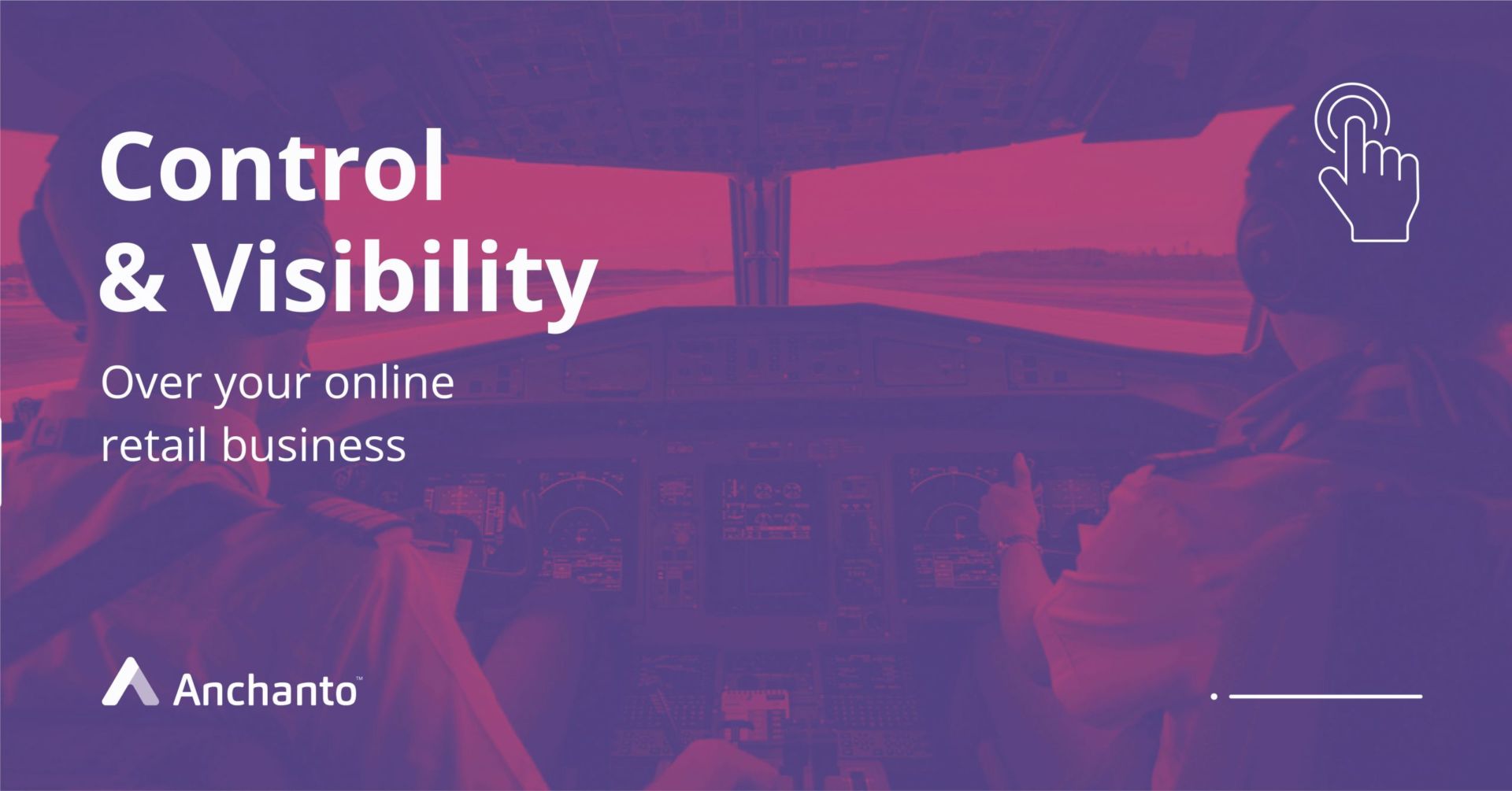 How to achieve control over your online retail business and improve its visibility
The world has entirely changed the way it shops due to the pandemic. Businesses that never considered selling online are now launching multichannel e-commerce strategies. Today, purchasing online is the safest way to order any type of product, from groceries to clothing, consumer electronics to hygiene essentials. The current crisis has led to a startling increase in the number of people shopping on e-commerce marketplaces, and this dynamic is bound to go on: according to a report by 99firms, around 95% of all purchases are expected to be made online by 2040.
Most brands and distributors opt to sell on all the popular e-commerce platforms like Lazada, Qoo10, Amazon, eBay, Zalora, and others at once. Multichannel selling is a fantastic opportunity and is easily achievable now with innovative technology. Selling across multiple marketplaces gives you ample opportunity to attract customers as your products will have increased visibility, but it sure comes with its own set of challenges.
Challenges: Executing Multichannel E-commerce Strategy
Managing sales across multiple channels can result in inventory and order errors, operational chaos, and inaccurate stocks. Not just that, with such issues, you lose visibility of overall sales data on customer behavior, resulting in a lack of insights that could otherwise help you build a strong brand strategy. Handling operations on different marketplaces can lead to challenges like:
Lack of visibility over channel-wise sales data

Lack of data regarding local consumer behavior and preferences

Overseeing fragmented operations and receiving unreliable or incomplete data

Inconsistency in optimal accuracy of stock and order, leading to a negative brand image

Navigating challenges of end-to-end visibility while building an efficient strategy for future-proof business operations
For enterprises such as yours, multi-marketplace retail offers many opportunities once you navigate these challenges. The newly transformed multi-channel businesses require modern technologies developed with operational capabilities and seamless integration to achieve optimum visibility, at all times.
Solution: Leveraging Software Platform to Manage Multiple Channels
Among the E-commerce Management Systems available, the main gambit is finding the right solution that fits appropriately with your strategy. There are intuitively developed softwares that can help you manage all your online sales channels with an intelligent system to automate your operations and derive better insights.
The right platform can help you aggregate your marketplaces, whether local or cross-border for more streamlined functioning. Through these systems, you can oversee and manage your centralized inventory, linked to all your e-commerce platforms. It also enables bulk listing and eases the order processing & fulfillment processes for your team.
Here's how the right technology products work to your advantage when you are present on more than one marketplace –
1. Cuts down manpower costs
A lot of time is spent on listing products with descriptions, dimensions, prices, variability, images, and videos by your teams. To reduce this growing avalanche of work, you may lean towards using manpower, which tends to be expensive.
As a way around, using advanced systems such as Product Information Management (PIM) and Digital Asset Management (DAM) platforms make managing your content and digital much easier.
These features being a part of a multichannel e-commerce management system, can help you update products and respective information across all your e-commerce sales channels.
2. Reduces human error
Dependence on manpower can cause errors and mistakes that hurt your brand, your cash reserves, or both. Picture this, your employees are listing thousands of products and they get mixed up in the product catalogs between two marketplaces. One, your listings will get rejected. Two, you will need to understand what went wrong. That is a huge amount of revenue, time and man-hours lost only to fix the errors. Plus, identifying the mistake will take an extra amount of all your resources.
Similarly, during promotions, prices need to be altered carefully to avoid slip-ups. Imagine your team enters the wrong discount amount for the wrong products and it goes completely unnoticed! That's an entire promotion campaign down the drain and a loss on your hands if the discounts were too high. When you automate your online product management, you can make changes from a single panel to any product on any marketplace you sell on.
3. Provides local know-how
Having an international presence across the globe puts you in the big leagues of e-commerce business. However, chances are you might miss out on the connection with your customers. Technology platforms that are designed and developed with local nuances and trends in mind will help you derive effective sales strategies as per your business geographies.
Additionally, local expertise can help you to move things around at a quicker pace than an international team with a universal approach, resulting in a shorter time-to-market.
4. Increases control
By maintaining a common inventory, you have control over your stock. It helps you monitor customer demands and preferences accurately. This way, you can oversee inventory requirements through production. With the help of sales reports for each marketplace, you can gauge where your highest sales come from. You can strategize to apply this data for building a strong brand image by anticipating and navigating issues pertaining to overstocking, understocking, and dead stock.
5. Boosts visibility
E-commerce management softwares gives you complete visibility of your performance online and on different marketplaces. It can show the sales reports of each product among different demographics too. Armed with this information you can articulate promotion plans to fit your ideal audience across marketplaces.
6. Improves chances of expansion
Besides earning revenue, selling through marketplaces helps your business grow. Online marketplaces have wide reach inside and outside your country. This can help you expand and gather more attention in new territories. But, with more inventory and more orders, you need efficient management to avoid confusion and delivery delays. With the right technology tools, you can control your inventory levels and effectively process orders on time. This way you no longer have to worry about expanding your business in new territory.
7. Pushes profits and revenue
To convert your product visibility into profit you need control over your efforts for a strategic approach. You will want to watch how each of your moves impact your business and identify where your efforts are lacking. For this, effective control over your presence on different marketplaces is a must. Jumping from one seller panel to another is a waste of time for your team. It can delay effective measures and harm your brand image. With unified dashboards available in multichannel marketplace management systems, you can overcome this time management defect and achieve profits easily.
Multi-channel online retail can take your brand places. But, it should not come in the way of effectively managing your business. It's easy to uphold this principle with the help of e-commerce technology that can help you gain control and visibility over your end-to-end e-commerce operations.
As e-commerce businesses evolve, multichannel management becomes more complicated. Managing different products across various sales channels gets more tedious if you rely on physical resources. But, with technology and integrated softwares, it is easier to manage and derive a multi-channel sales strategy. Here's an analyzed version of how to tackle multichannel management with the help of innovative systems.
Sources: