Increasing Logistics Operations Efficiency by 80% and Eliminating Inventory Errors with Anchanto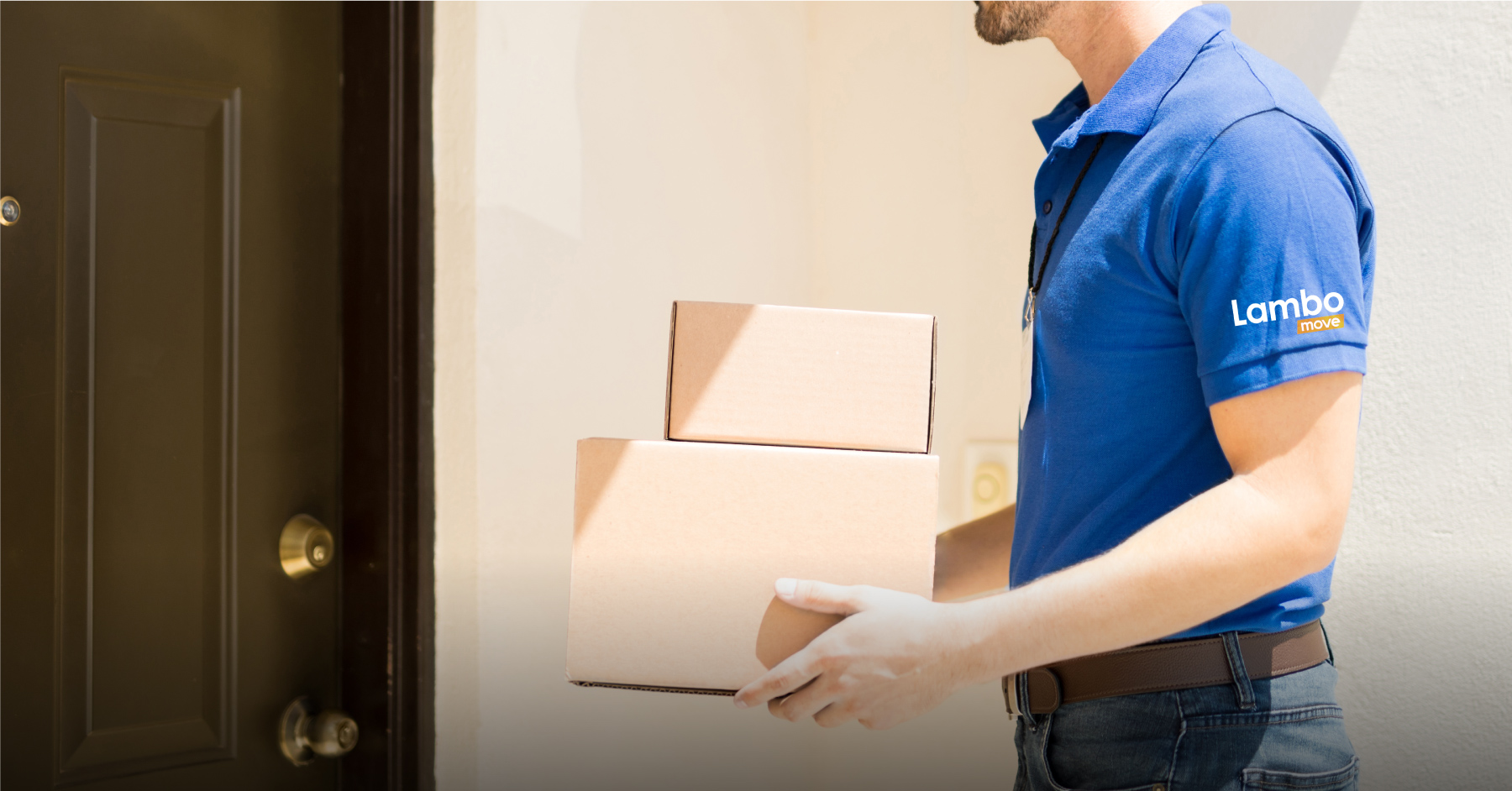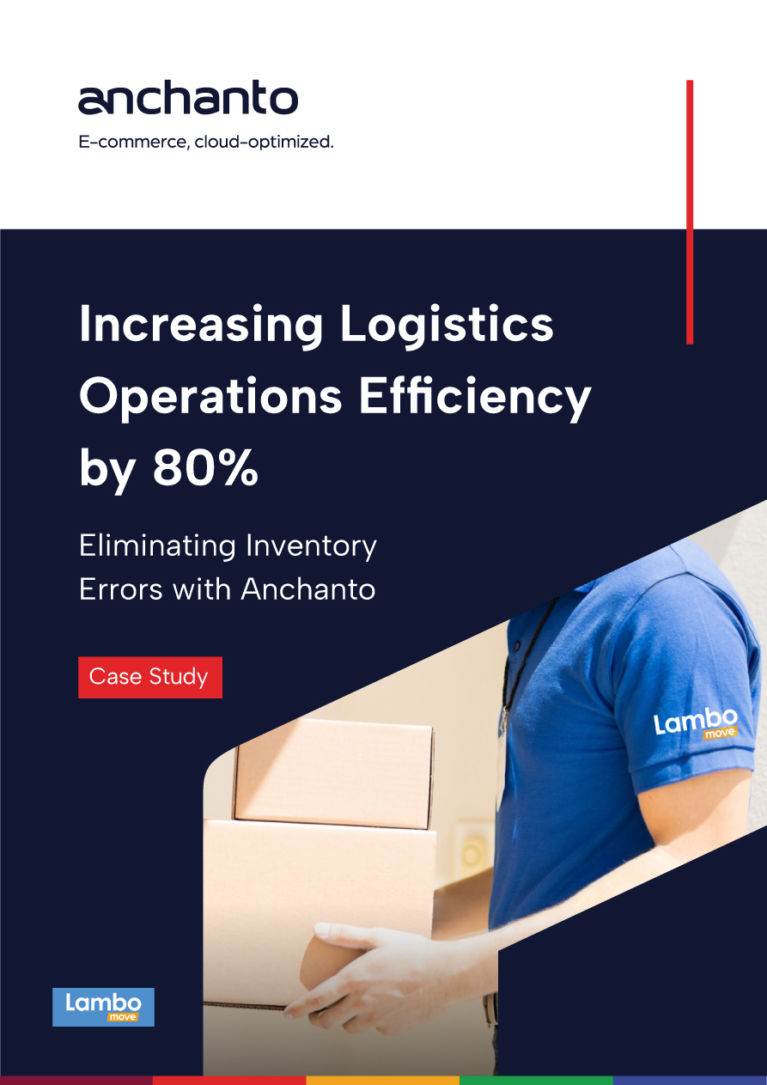 Short on time? Download now and read on the go.
LamboMove, a leading last-mile delivery service provider in Malaysia, is a platform that connects all e-commerce sellers with last-mile delivery solutions providers. For delivery services, LamboMove either helps businesses manage fulfillment using their own LamboMove crew or organizes other logistical support to fulfill all shipment requirements.
Additionally, LamboMove offers same-day deliveries and customized warehouse solutions that are tailored to the specific needs of their customers. They also offer warehouse rental space and fulfillment services, which are designed to optimize supply chain management and maximize operational efficiency for their customers.
LamboMove's goal is to ensure their customers can track deliveries in real-time, have solutions that can help significantly reduce overhead costs while improving order fulfillment and delivery times.
As their business scaled, the logistics provider realized that their current manual processes for managing multiple warehouses and deliveries were becoming increasingly inefficient and unsustainable. This hampered the profitability and scalability of their customers.
Challenges
As LamboMove wanted to achieve logistics operations efficiency, convenience, and accessibility for all, the following areas required improvement to achieve growth.  
1. Inefficient Warehouse Management
As their business scaled and operations increased, manually managing the warehouses and deliveries was no longer an option. LamboMove had to manage multiple warehouses without a system to support it, and communication & collaboration were time-consuming. They required a reliable software solution to support their operations and accommodate future growth. 
2. Lack of Processes
Before Anchanto, LamboMove relied on experienced personnel to handle their warehouse and delivery processes. Their team manually managed processes for stock inbound, outbound, etc., leading to increased operations and complicated learning for their teams. 
They required a platform that could help them build a foundation and assist growth. This was essential as they worked with multiple customers and required proper guidelines and SOPs for better processes.  
3. Hampered productivity
Due to a lack of established processes and inefficient warehouse management, LamboMove's productivity was restricted. This translated to higher fulfillment costs, which further reduced productivity and posed a risk to their position in the rapidly changing market.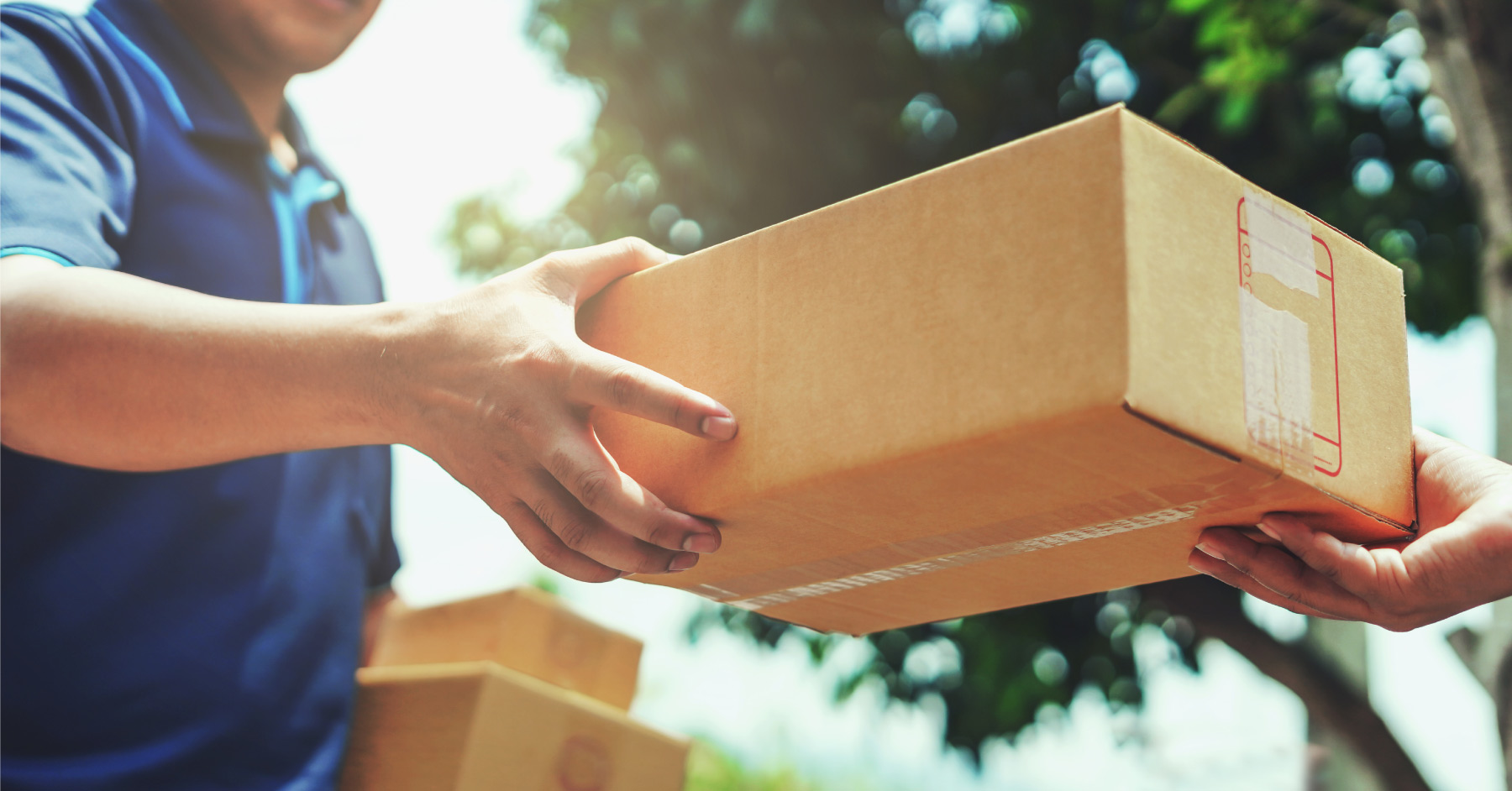 "Anchanto Warehouse Management System is fast, easy to use, and reliable, especially when processing higher order volumes and managing inventory. We love that it allows us to streamline our operations and helps us reduce manual errors while achieving inventory accuracy. The team at Anchanto has been extremely helpful and quick with their support."

– Yeo Yee Soon, VP of Strategy and Implementation, LamboMove
Solutions and Implementation
To help solve the above-mentioned challenges, LamboMove required an end-to-end solution to accommodate their growth. After weighing the solutions available, they decided to go ahead with Anchanto Warehouse Management.  This technology adoption enhanced their customer experience, improved customers' bottom line, and enhanced their overall satisfaction with LamboMove's services.
The collaboration between LamboMove and Anchanto further enabled the logistics company to provide their clients with a comprehensive, streamlined solution simplifying their inventory management process, reducing manual errors, and increasing logistics operations efficiency.  
Onboarding 
The onboarding and training program provided by Anchanto was valuable for LamboMove, as it was well-structured and thorough, covering all capabilities of the system. Through this program, all the teams at LamboMove were able to gain a deeper understanding of the system, streamline operations, and improve overall productivity.  
During the implementation, Anchanto's team also helped LamboMove to develop a better understanding of handling various business situations. This was especially helpful in navigating complex scenarios and making informed decisions that align with their business goals. 
Outcomes
Once implemented, Anchanto's platform helped LamboMove streamline their processes and reduce a lot of frequent issues. The results were: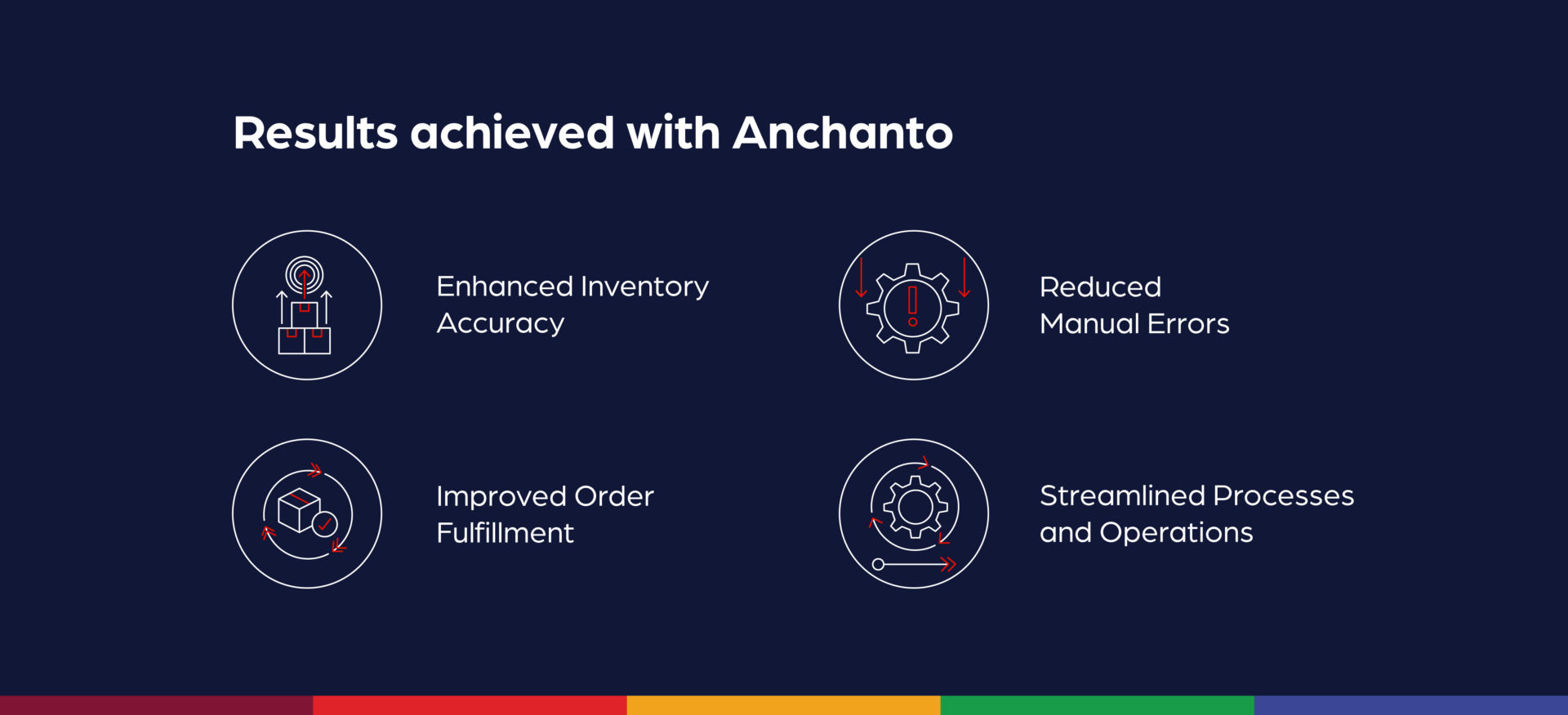 1. Enhanced Inventory Accuracy
With a Warehouse Management system in place to manage inventory and all related operations centrally, LamboMove observed enhanced inventory accuracy. This included precise stock inbound and outbound activities, stock forecast and management reports.
LamboMove observed reduced gaps in the inventory management process – right from the moment stock is received to the point it is shipped out. With Anchanto's platform, LamboMove achieved 100% improvement with inventory tracking. They were able to access real-time tracking of inventory levels, ensuring that their clients could also manage their inventory levels effectively and avoid stockouts or overstocking.
2. Reduced Manual Errors
With Anchanto Warehouse Management, LamboMove automated most processes and reduced paperwork along with operational expenses. They also enhanced stock, inbound, and outbound processes. As everything was now updated directly to the cloud, the processes were simplified, and this led to reduced errors and improved efficiency.
3. Improved Order Fulfillment
For LamboMove, the focus was on offering streamlined solutions to their customers which would help support their growth. With Anchanto Warehouse Management, their customers could manage and fulfill orders faster than before and achieve significant growth.
Anchanto's solutions not only enabled LamboMove to connect with their existing and future merchants, but they also enabled their merchants to connect with LamboMove carriers, increasing business opportunities and ease.
4. Streamlined Processes and Operations
Once LamboMove started using Anchanto's platform, they noticed a drastic change in the stability and ease of their operations and processes. With Anchanto, they could empower their clients to focus on business growth and focus themselves on streamlining operations.
Before they moved to Anchanto, all their processes were managed and tracked on Excel sheets. After they moved to Anchanto, they observed an 80% improvement overall.
Conclusion
With Anchanto, LamboMove aims to become the leading provider of flexible and responsive delivery and logistics solutions for both individual and commercial customers. Their focus is on continuously innovating their offerings to meet the changing needs of their customers.
In the future, they look forward to expanding their operations and reach in new markets within Malaysia while maintaining the same level of service quality. LamboMove also aims to become a trusted partner for businesses looking to optimize their supply chain management and achieve greater profitability through customized warehouse solutions enabled by SaaS technology.