Scaling your logistics and fulfillment business with the right technology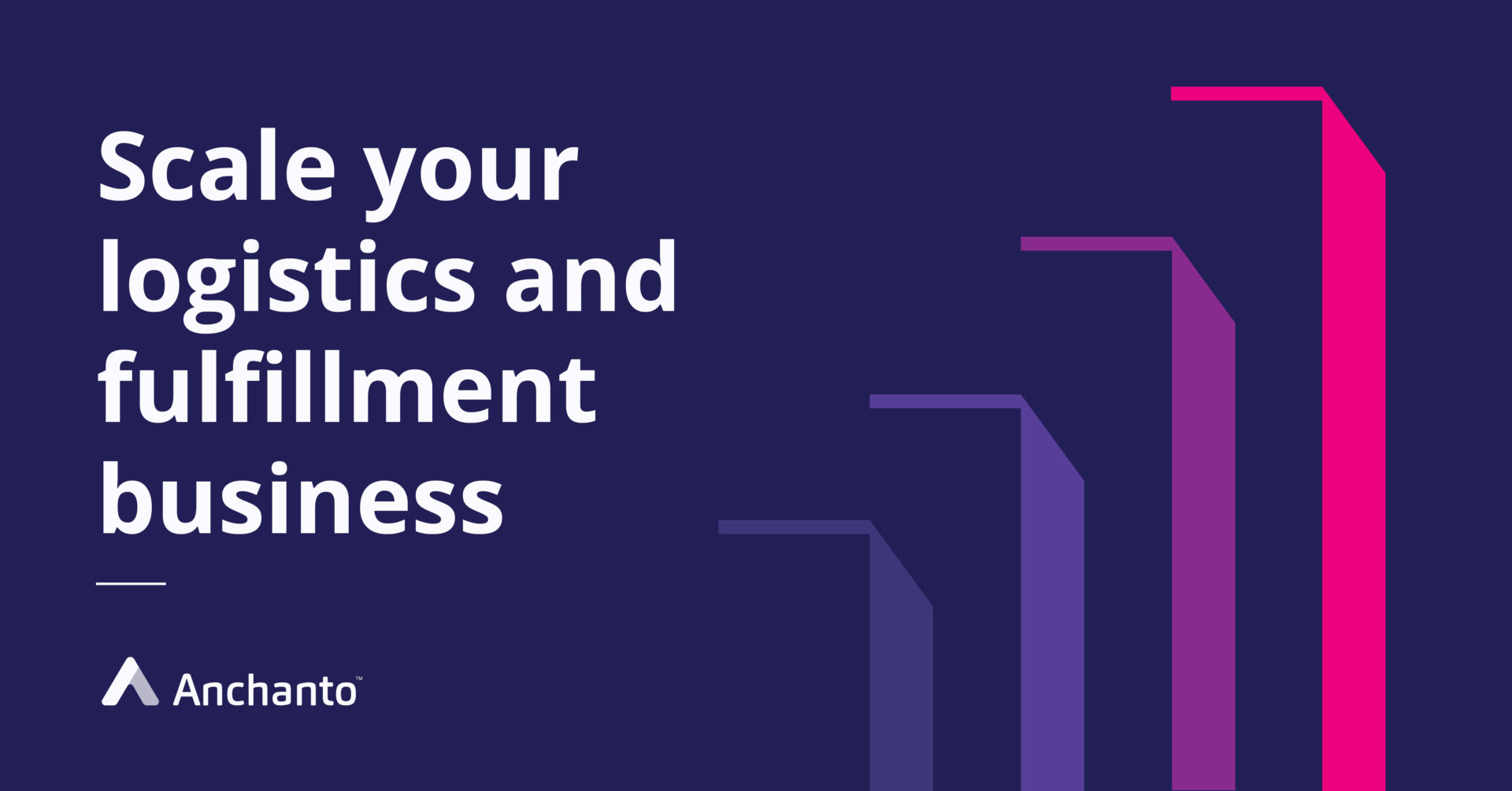 According to a report by Mordor Intelligence, the logistics market in APAC is set to grow at a CAGR of 5.5% during the period 2019-2024. The emergence and growth of eCommerce has resulted in changing customer demands, faster delivery expectations and a dramatic shift in shopping tendencies. The logistics industry faces newer and more complex challenges now more than ever. This is, in the majority, due to the fact that it actually mirrors the customer behavior. Offering expedited delivery is no longer a privilege but a necessity to survive in this current world of omnichannel retail and one-day delivery.
With the eCommerce world emphasizing on providing a seamless ordering and post-purchase experience, the role of logistics in the entire process is as important as ever. Manufacturers and retailers are now looking at logistics to set themselves apart and build loyalty in this ever-competitive world.
Needless to say, the opportunities are vast and the task is complex. Traditional ways of operation have to be left behind and newer, more modern ways that are highly cost and time-efficient need to be looked at. This is where technology comes in.
Greater inventory visibility
In this omnichannel world, lack of inventory visibility can result in irreversible disasters. No one wants to promise a customer next-day delivery only to disappoint them due to non-existent stock.
3PLs today must develop a unified Order Fulfilment System that gives them inventory visibility through a Warehouse Management System for smooth order processing. By efficiently tracking inventory, companies can make accurate forecasts about future demand and can avoid loss of sales due to inadequate stock. WMS can keep you updated with real-time tracking of inventory even when it is in transit, thus giving you visibility everywhere from orders and stock-keeping units to shipments and trucks. This, in turn, lets you optimize your capacities and strengthens the communication between trading partners.
Finding the perfect last-mile carrier partner
Rising costs and the added commitment to deliver faster, along with an array of choices for the methods and partners, finding the right last-mile carrier partner is a difficult task. A partner that is both highly cost-effective and efficient should be selected. This ensures that the customer is not burdened with the transportation costs and has his product delivered on time.
Multi-channel selling software that has integrations with several carriers may just be the answer to your problems. By signing up with one, you also get access to all the integrated last-mile carriers at no additional cost and can choose the one that suits your needs.
Easy reverse logistics
According to a survey conducted by invespcro.com, 92% of consumers surveyed said that they will buy again if the product return process is easy whereas 79% of consumers want free return shipping. With return costs making up 7% of the total gross sales of an enterprise, the 3PL providers actually realize a profit of 12-15% on this return business. It, however, needs to be managed well.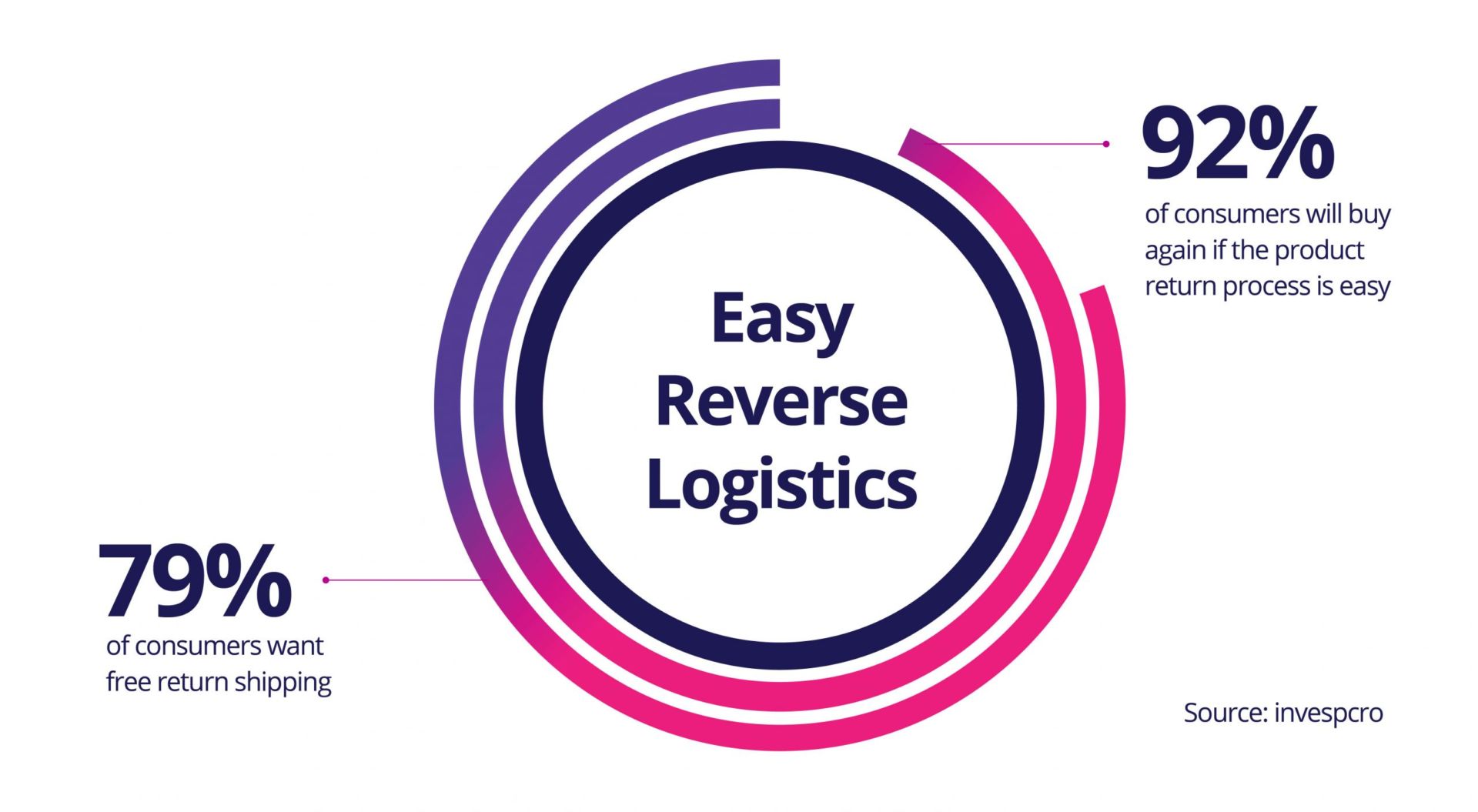 Using a WMS that is built to even handle returns will help save costly dollars and precious time. When you use a WMS that does not offer real-time updates for returns or one that is not built to efficiently track and manage returns, you can actually end up with loads of returned products stacked in a corner. Thus, investing in a WMS that lets you process returns efficiently and actually realize a profit is imperative.
Generate accurate reports
Reporting is a key element that determines the performance of a 3PL provider. Offering inventory visibility and real-time tracking is an important aspect of this process, especially those status reports that are extremely important to the customer. Using the right metrics allows companies to analyze if they are maintaining the correct balance between service and cost.
Keeping track of all shipments that are in the process is a highly tedious task- whether done manually or even in a spreadsheet. Sophisticated multi-channel selling software that efficiently keeps track of all the shipments and lets you generate accurate reports will allow you to collect, analyze, and archive all the historical reports to identify improvement areas. You can use this information to alert the customer to any real-time issues or recurring problems and identify improvement areas.
Reduce human errors
Traditionally, logistics involved a lot of human intervention in all areas of order processing and warehousing. This also kept the entire order fulfillment process open to human errors. Using a WMS and multi-channel selling software that automates a lot of aspects of order fulfillment will significantly reduce manual errors and speed up the entire process. This in turn lets you optimize your entire process.
Paperless documentation
The successful execution of a WMS that offers real-time tracking and updates does away with paper documentation that is typically associated with warehouse operations. By providing you with all the real-time updates, it ensures that there is a complete and timely flow of information and inventory. Paperless picking and packing, invoices, etc. actually improve the overall efficiency of the entire fulfillment process by limiting the liability associated with paper documents (in case of misplaced or incorrect documentation).
Reduced costs
Ever-increasing costs associated with running a successful logistics business is a huge cause for concern for all logistics players today. An inventory management system helps to efficiently allocate the labor, organize the picking and packing processes, and in turn optimize the operations.
As technology continues to simplify all operations that were hitherto being done in the traditional way and keeps manual intervention to a minimum, the logistics industry is witnessing a new level of optimization- right from warehousing to delivery. From offering you complete control and visibility over the inventory to reduced costs, sophisticated SaaS technology is truly changing the way the logistics industry works. The only way forward for all logistics players is the acceptance and adoption of this technology to further their scope and realize all the benefits of the growing logistics market.