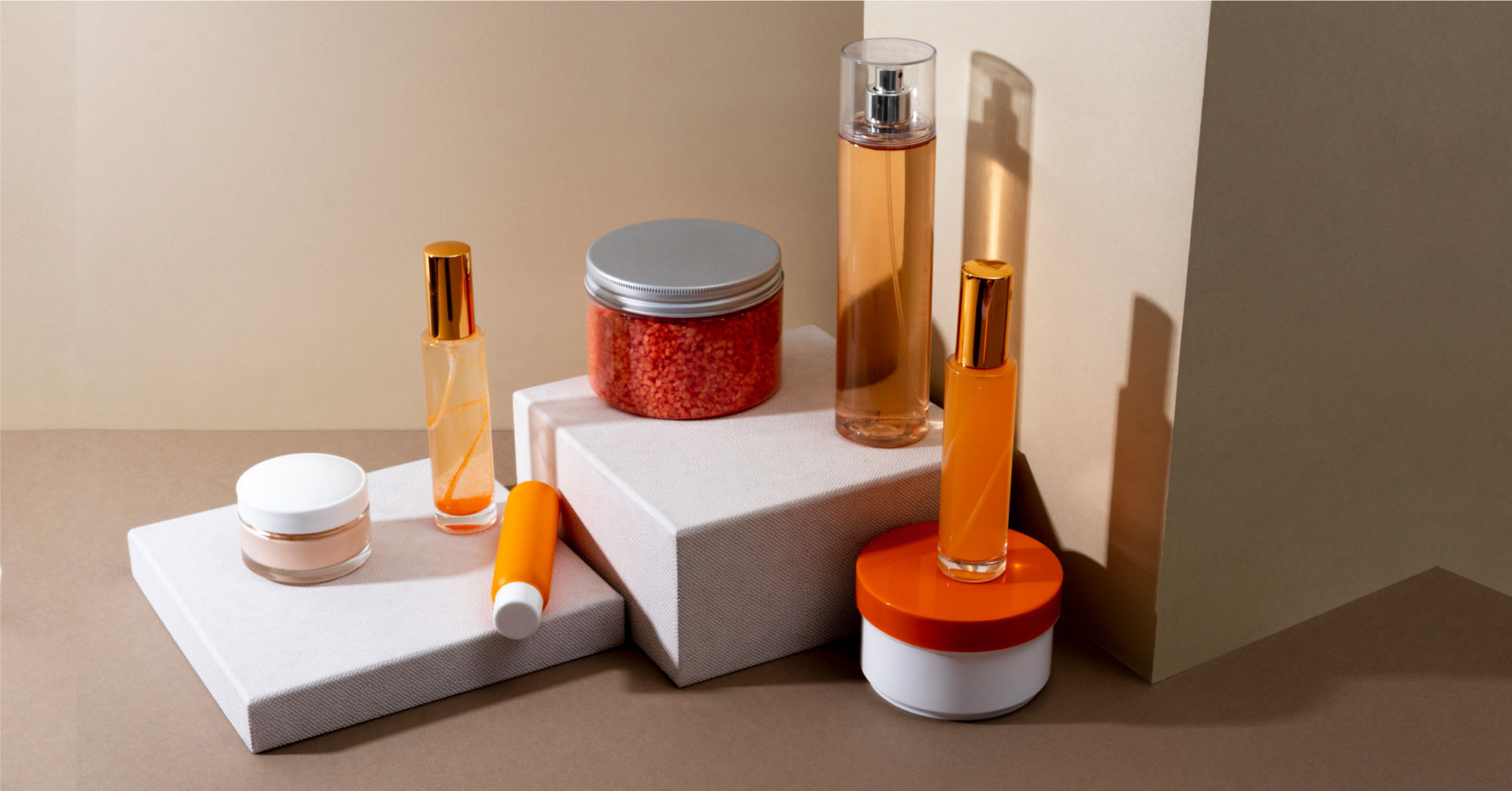 Streamlining Omnichannel E-commerce For Retail Leader With 100+ Stores
This case study presents insights into one of the retail industry's fastest-growing and most formidable names in the Philippines. The company has been in business for over three decades and has operations in 10 countries and relationships with over 150 leading global brands in outdoor, travel, action sports, footwear, fashion, wellness, and urban lifestyle.
With a growing presence in e-commerce, the mega retail and distribution company decided to explore online selling and omnichannel retail more closely. However, it lacked the mechanics to manage monthly order volumes of 15,000 to 20,000 and integrate its over 102 stores. This delayed efforts to merge online and offline efforts and leverage the demand for omnichannel.
Challenges
1. Limited B2C operations experience
Doing its e-commerce operations itself, for the first time meant that every aspect of the job involved something new. The global distributor and many of its team members came from traditional B2B logistics backgrounds and processes. This made it even more challenging to visualize the actual operations of e-commerce.
2. Lack of technology to manage warehouses
Venturing into e-commerce services for the first time meant the renowned premium goods retailer had a very basic inventory management system in place, and it barely met the scope of expectations. The system didn't support multiwarehousing needs or the company's advancement strategy of synchronizing online and offline sales.
3. Lack of technology to onboard brands
The fastest-growing retailer was working with multiple brands, but the onboarding process for its clients and managing catalogs, orders, and fulfillment proved tricky. The company would handle all onboarding processes and other tasks manually leading to inaccurate data and errors. The company was also running e-commerce stores for customers which added another layer of complexity to business operations.
4. Limited technological structure to manage omnichannel strategy
To meet the demand for convenience, the global retailer considered merging its online and offline capabilities through omnichannel offerings. But without the right infrastructure to support this effort, the company struggled to provide cross-channel retail. The evolving nature of online to offline retail was another setback to the company's plans as it didn't have a scalable system to cope with rapid industry changes.
For its omnichannel strategy, the company required technology to help structure its requirements for multiwarehousing, BOPIS – buy online pick up in store, BOSFS – buy online ship from store, and BORIS – buy online return in-store. Its existing systems did not accommodate its omnichannel requirements.
Requirements
A proactive software provider
B2C operations and workflow guidance
Technology infrastructure to manage omnichannel operations
Multichannel and warehouse management systems
Technology to support cross-border activity
Implementations
After deciding to venture into e-commerce on its own, the renowned retailer considered Anchanto's software to take its efforts forward given its experience with our technology in the past through different partners.
Initially, the company started using Anchanto Warehouse Management to manage its 8-story warehouse following which the company added more warehouses to the system. This helped reduce its dependence on human resources and automate repetitive activities. The company also implemented Anchanto Order Management to centralize orders for its B2B customers and manage with ease the e-commerce backend for these multiple customers.
Solutions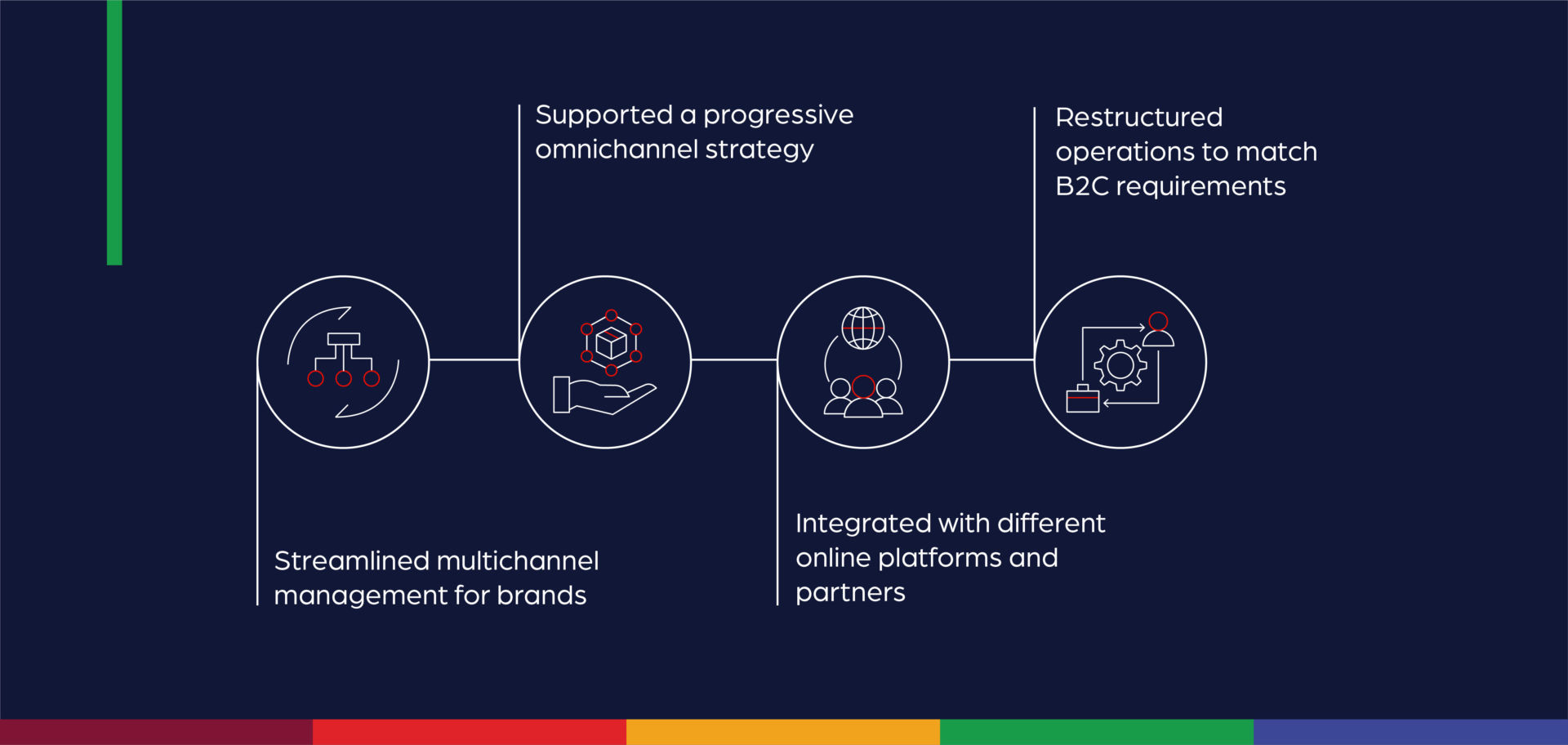 1. Streamlined multichannel management for brands
The premier retail group headquartered in the Philippines uses the Anchanto Warehouse Management and Order Management solutions in combination to manage multichannel e-commerce for its customers. The company has employed every function of our OMS to maximize its capabilities and enhance service quality. With our OMS the company can onboard new customers, manage catalogs, product pricing, promotions, orders, and processing quickly and accurately.
2. Supported a progressive omnichannel strategy
Our team at Anchanto programmed our order and warehouse management systems to map all of the retailer's warehouses and recognize its offline stores as warehouses. That way, the nearest warehouse or store with the required stock is identified and synced to orders. And, if any fulfillment location doesn't have the necessary inventory then the next closest store or warehouse is attached to the order.
3. Integrated with different online platforms and partners
For the multinational retailer, some of its main customers had webstores created on PrestaShop, which meant a custom integration with this platform was a must. We built the integration based on its requirements and connected its customers' webstore orders to the company's centralized inventory. Additionally, we offered the company access to our 150+ integrations with various e-commerce marketplaces, webstore platforms, carriers, and ERPs.
We also developed a custom integration for the business with iRipple. This is a POS system that pushes online and offline order data to the Anchanto Order Management and Anchanto Warehouse Management, boosting sales visibility and ensuring reduced bottlenecks.
4. Restructured operations to match B2C requirements
Given its B2B background, the mega retail group had limited knowledge of B2C operations and needed solutions to support its new role in B2C. We offered software designed to simplify e-commerce based on our practical experience in the field, and the brand appreciated that. Through our past knowledge, market observations, and technology solutions, we helped the company benefit based on its objective.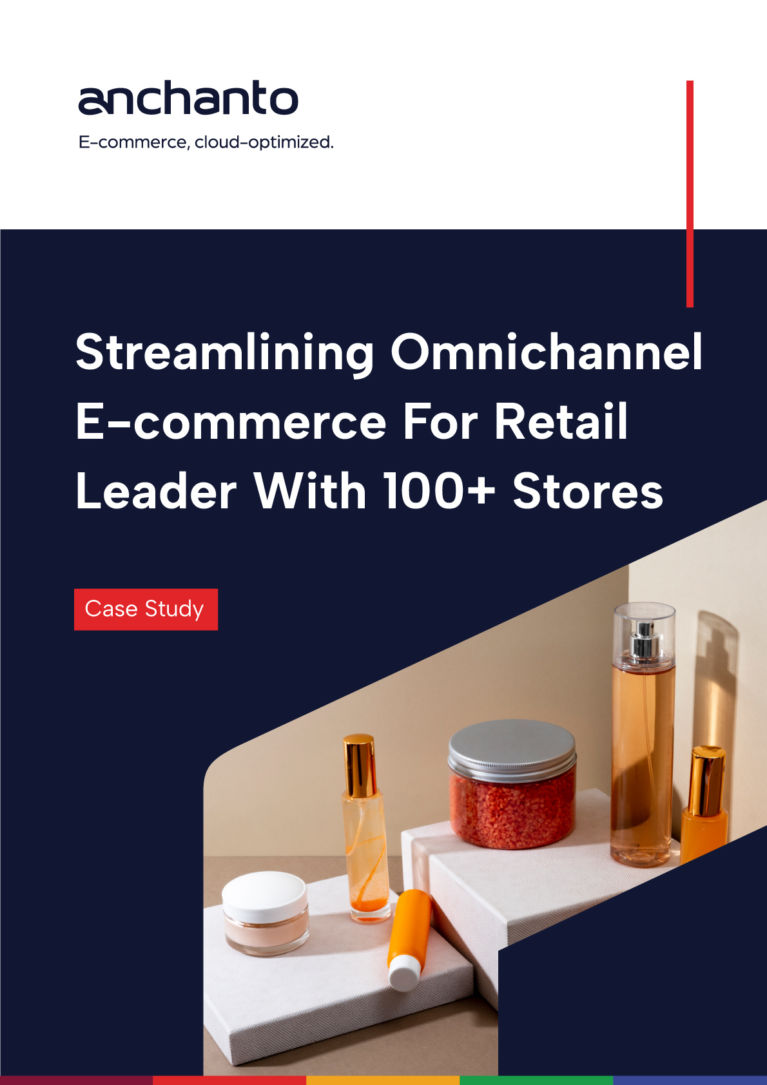 Short on time? Download now and read on the go.